Training By AllynBeekman
1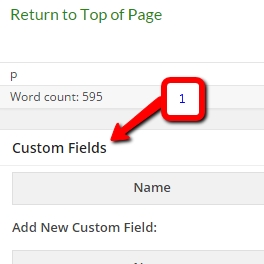 While plugins allow some control over the placement of Adsense ads on pages, posts, or sidebars, they typically do not allow you to vary the…

You know, I didn't think this made a difference but perhaps it does. I also use a plugin called Easy Plugin for Adsense. That is where I learned about control fields.

When I go out and search the internet for your issue I keep finding references to the plugin along with the control fields.

Are you willing to add the Easy Plugin for Adsense plug-in? It allows you to define where you want ads positioned (not sure how you did it first). Perhaps the control fields are defined by that plugin.
Answer

Hmmm....let me do a little research on the internet and I'll get back with you. Not sure why it wouldn't work.

Can you give me the URL of a specific post where you have used the adsense-widget keyword?
Answer
AllynBeekman's Latest Training