Keywords vs. Profile Photos on Social Media-The Results
Last Update:
November 06, 2020

I posted here last night about trust and credibility online and the benefits of using your own photo in social media posts. I seem to observe that a post with your picture is more confidence inspiring than one with a generic photo.
I went back and noticed that not only had I posted on Twitter a few days ago with a post that now has almost 600 views, I had also posted around the same time another post that had only a landscape photo and it has under 200 views. This might not seem very significant except that I searched for trending keywords related to current events and used very similar hashtags on each post (though not identical). Who knows how all the social media algorithms work so this might not hold true, but the post each with similar content and each with similar hashtags had a significant difference in viewers. I can only guess it may have been due to the fact that first post had a photo of my husband and myself and our names in the post.
Since I was inviting people to join us here at WA, I bet the post with our photo and names would be perceived as more trustworthy than the post with a landscape picture.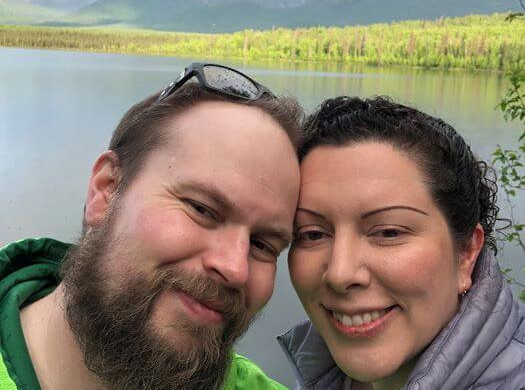 As I explained in the last post, there is little reason to trust an anonymous post on social media. It could come from literally anyone, anywhere. Things get re posted that are years old. You don't even know if it is current let alone who posted it.
I think a personal photo really helps gain trust online. I have also noted that on-topic photos are better than generic photos for the most part. On my pet site, photos that actually show pets are much better than those that don't. Of course this is just logical.
There are some good reasons not to post your photo, but if you are on the fence or really don't care one way or the other, I recommend it.
Please keep in mind I am not suggesting a personal photo is more important than keywords for your website posts! This only applies to social media posts! On your website great keywords are CRUCIAL. I think it is best to have your photo on your website About Me page so people can see you and see that you are real, but without great keywords they won't be finding your website anyway so make that your #1 priority.
Jessica
Swangirl's Posts
621 posts