Trust and Credibility from Photos
Last Update:
November 06, 2020

I have found it interesting which posts on social media get higher click-through rates. Some of the numbers are due to keywords. I picked current events related keywords for a current Twitter post and it has recieved almost 600 views in recent days. It also featured a photo of myself and my husband. I wonder how many of those clicks are purly based on the keywords and how many may have been influenced by the photo.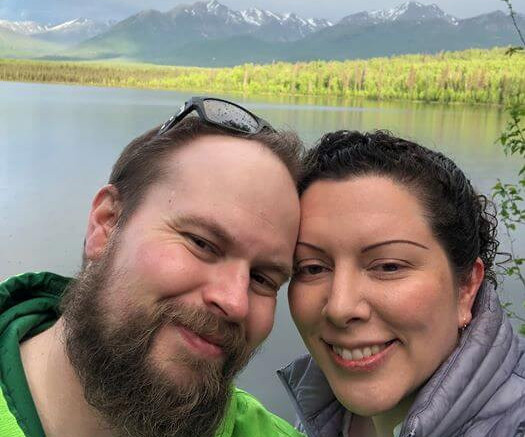 Is a photo of a happy couple (actually us) with an invitation to join us (using our real names) here at WA, more effective than a random photo? I have noticed photos with pets are more effective than other photos if the topic is pet related. So is a photo of the person asking you to join them more effective than something else? I suspect it is. Just like we are reminded here at WA that we really should have our own photo in our profile, I think we need to remember that people are more likely to trust someone if they can be seen.
Would you trust a voice more or a voice where you could see the face? Now imagine you can't hear the voice OR see the face? You would have no idea if the words on your screen are even from the "person" they claim to be. They could be male, female, old young, not even from a real person. You have no way to be sure. Anyone can type words or copy text from someone else. There is little to no credability until there is something to establish that credability. It is possible to feel comfortable with information not connected to a photo (think a newspaper article), but there was something at some point that leant credability to the article. It might be that you read that same paper everyday (in the old days), and trust the editors. If you just read some random text online you have no way to know if there is any reason to believe the infomation however.
Credability could be established in many ways. Maybe you are on a credable website you trust so even if you don't know the author you trust the site. Maybe it is an academic study and you trust the institution. Maybe it is a study and you trust the credentials of the doctors or researchers. If you just have a random social media post however, you might have nothing to give you credability other than the most basic elements like a photo. So why not use a photo of yourself and give yourself that easy shot of credability. Yes, someone could use a photo of someone else, but if they see you on the post and then they go to your website and see your image there too, they will see something to inspire confidence that you really are who you claim to be.
Cheers,
Jessica (actually me)!
Swangirl's Posts
619 posts