Create Your Free Wealthy Affiliate Account Today!
Market Research & Analysis Tools
Core "Business Start Up" Training
I have recently come back to WA and to my blog after a period of time spent setting up my coach training school with a business partner. That is still building and needs subst
How do I deal with an issue with my header.php file?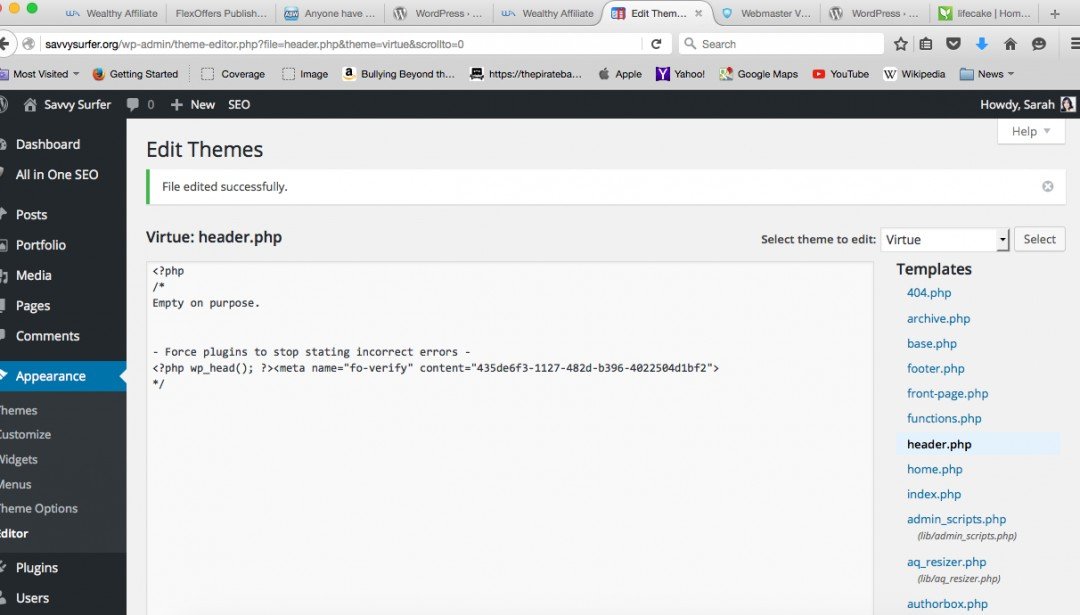 Ok so I am
Hi,
Here's hoping someone can help with this. I need to add html code to my home page to verify the site is mine (for an affiliate program).
There was very little