Allow Me to Blow Your Keyword Research Mind
Last Update:
August 31, 2021

I decided to do a little experiment a few months back.
You'll often hear me talking about allowing an article 8-9 months to "mature".
Basically, you can rank for your target keyword in a day.
However, as that article ages you will typically rank for more and more keywords.
So, your initial aim was to rank well for ONE keyword.
But, eventually you find that your ONE article may rank for 100's (or more/less) different keywords.
And in order to ascertain the article's true potential you should realistically give it 8-9 months in the search engines.
Only then can you really say whether an article was a success or a failure.
I choose to use two different methods of keyword research for each article.
The first article was written and published on March 5th 2021.
The second article was written and published on April 5th 2021.
My aim was to check the stats for both articles on December 5th 2021 and reveal all to everyone.
This would mean that one article had been published 8 months previously, whereas the other was published 9 months beforehand.
But, as always, I got overexcited, I got my Google's in a twist, and suffered from premature anticipation.
That said, even after just (under) 5 and 6 months respectively the results (thus far) are clear for all to see.
Article Number One
Okay, so the first article was published on March 5th 2021.
Here are the Jaaxy stats for the article.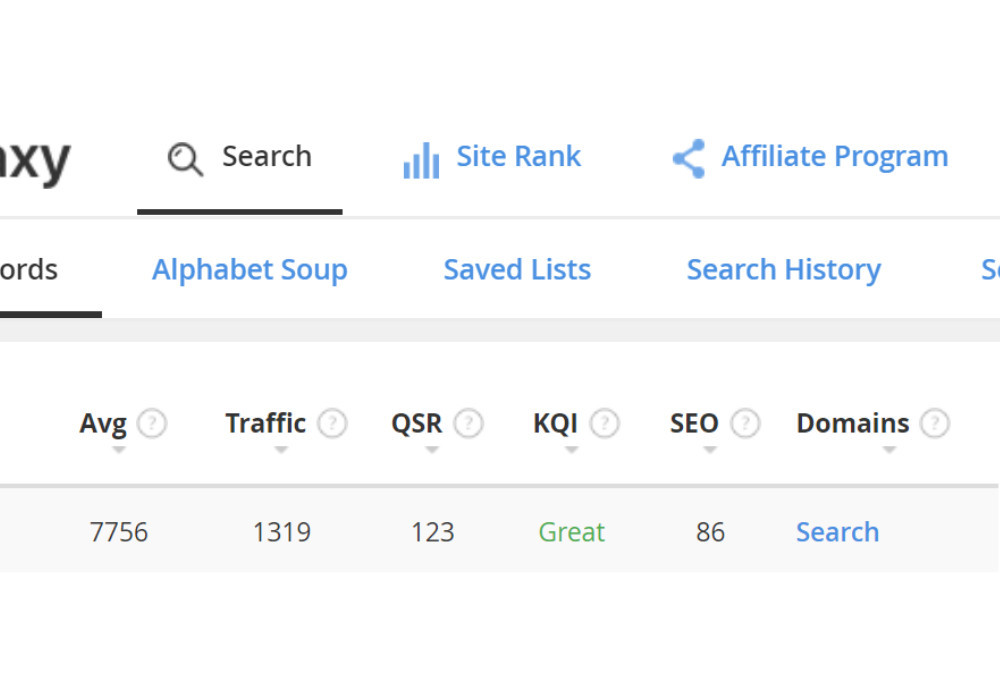 Now, as you can see there's a LOT of traffic estimated for the target keyword.
However, the QSR and SEO could be better.
My thinking was that at the time of writing the article the domain name was just over 10 months old.
But, I had left the website blank for just over 3 months.
In fact, I didn't really start working on the website until September 2nd 2020.
So, by the time article one was published I had been working on the website for approximately 7 months.
And the website already had 154 articles published.
Therefore, you would suspect that you could potentially target a keyword with just over 100 QSR and just under 90 SEO.
Article number one covered what I would call a "generic" term within my niche.
From reviewing many WA members websites this is the type of keyword that most would focus on.
By itself it doesn't mean a great deal, but it could be input into a sentence to make more sense.
Examples of "generic" keywords in various niches include:
Dog Grooming Tips
Ways to Make Money Online
Best Foods for Weight Loss
These are typically the types of keywords that most people tend to focus on (obviously these are just examples, I'm sure the Jaaxy stats would be awful, but hopefully you get my meaning).
Article number one contained 2,105 words and I ensured that it scored 100/100 via an SEO plugin.
And yes, you can manipulate your SEO plugin to score 100/100 as I've mentioned in my WA blog post - Allow Me to Blow Your SEO Mind.
Article Number Two
The second article was published exactly one month later, so April 5th 2021.
Here's the Jaaxy stats.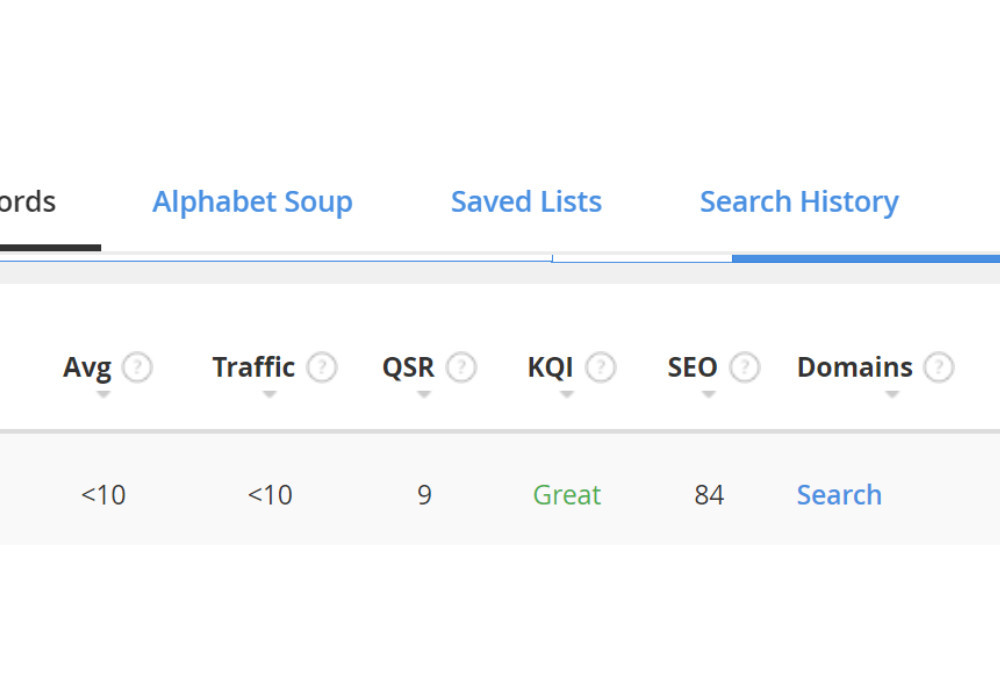 So, as you can see this makes pretty poor reading.
In fact, the only thing that is better than the first article is the QSR.
QSR simply means "Quoted Search Results" and this refers to the EXACT number of other websites who have used this EXACT keyword with the words in the EXACT same order.
However, everything else is worse.
And most noticeably, Jaaxy tells me there are less than 10 searches for this keyword every month.
Article number two covered a question style keyword.
Basically, I input a two-word term into the Google search bar and placed the word "Why" before it.
I then went through the alphabet and typed in a, then b, then c, then d, etc.
Google autosuggest would then suggest specific phrases that REAL people had been searching for in Google.
Eventually I found a Google autosuggest result that was a question.
I thought, "That'll Do Me" and set about writing the article.
Article number two contained 1,372 words.
And I didn't bother using the SEO plugin.
Basically, I removed the meta title, meta description, and had NO focus keyword.
My SEO score was not good.
A Quick Word on Traffic and Monetization
As you probably know, I'm a lover of Google.
Now, over time you will learn that there are literally over 1,000 ways to get traffic to your website and there are over 1,000 ways to earn money online.
My favoured method to get traffic is to produce an avalanche of information-style articles.
My favoured method to earn money is through premium display ad networks.
This method works extremely well if you are getting a LOT of organic traffic (especially from Google) and your traffic is coming from what the ad networks deem "premium" countries (their choice, not mine).
My method to monetize in this way works very well.
The websites I own typically have 95% or above organic traffic.
97% of this organic traffic comes from Google.
And approximately 60-70% of this organic traffic comes from the USA.
I will also say that a further 10-15% of traffic comes from the UK, Canada, and Australia.
These are literally perfect figures to monetize via the premium ad networks.
However, be aware that Ezoic requires 10,000 visitors a month.
Mediavine requires 50,000 visitors a month.
Adthrive requires 100,000 visitors a month.
But, I know that my earning potential at each of these ad networks is fantastic due to the fact that my traffic is mainly organic and coming from "premium" countries.
Basically, I can easily average $35-$45 per month per 1,000 visitors (I'll let you do the maths for yourself).
My aim is to get this particular website to 500,000 MONTHLY views by the end of 2022 (once again I'll let you do the income maths for yourself).

Oh, and the website does also have affiliate reviews, and it makes sales on a daily basis too (this is not to boast, but just to show you what is possible)

The Results - Article Number One
So, after 6 months how is article number one doing?
I think it's also fair to mention that neither article has the "mandatory" 8-9 months to "mature".
Therefore, the results can and should definitely get better (or in some cases, worse).
Here's Google Search Console for the last 6 months for article number one (remember 2,105 words, 100/100 SEO Score and better traffic figures and SEO figures on Jaaxy).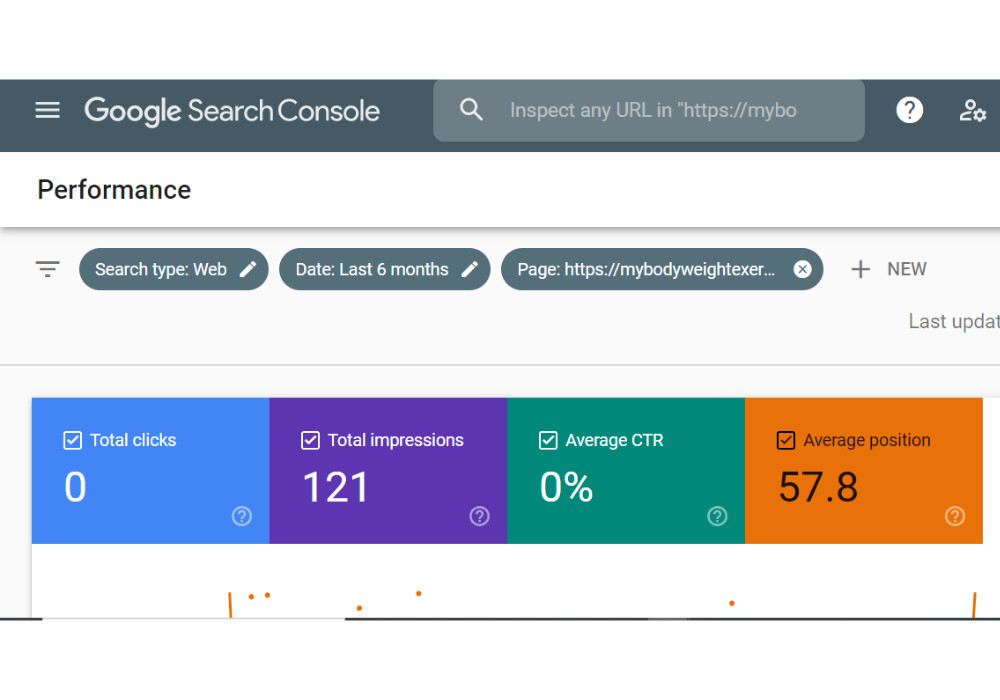 Okay, not great. In fact, terrible.
So, I have not received a single visitor to this article since the day it was published.
I have only appeared in the search results 121 times in 6 months (I've checked I have been listed in the search results for 38 different keywords during that 6-month period).
And my average position for those 38 keywords is 57.8.
In fact, my highest ranking keyword is the main target keyword.
I have received ONE single impression and I was ranked at number 9 for that keyword (didn't Jaaxy tell me that the keyword received over 7,000 searches a month?)
Not to put too fine a point on it - this article is a failure.
The Results - Article Number Two
So, article number two - only 1,372 words (compared to over 2,100 words for article number one), SEO plugin score was non-existent, Jaaxy told me there is NO TRAFFIC (so most people would ignore this article and move on).
Let me Google Search Console breakdown month-to-month.
So the first month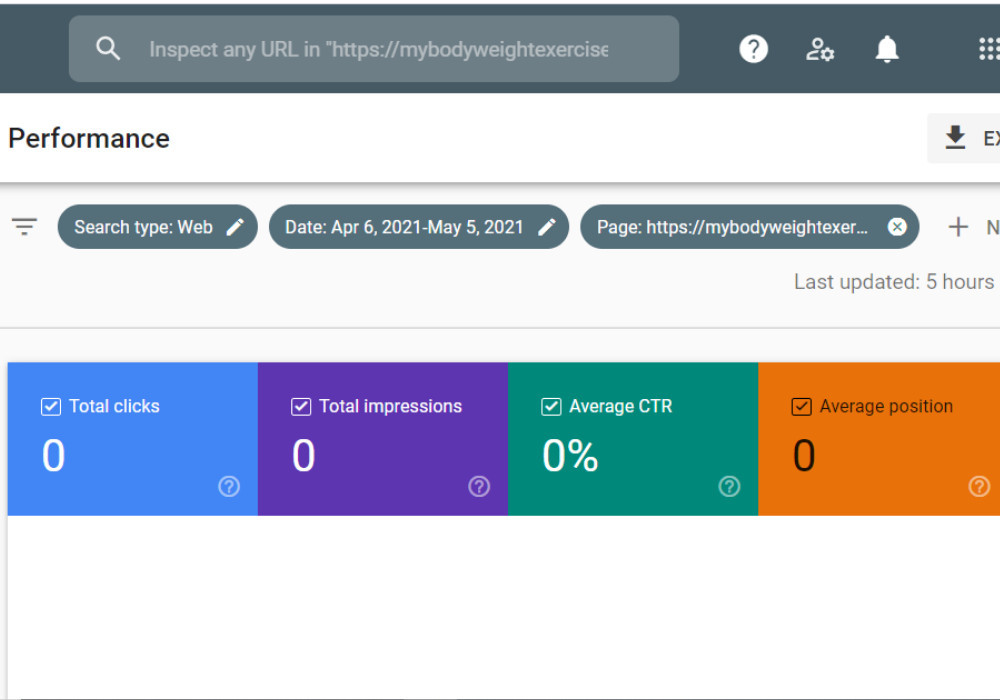 How Sad!
Month Two
Oh we have some activity
Month Three
It's Getting Better
Month 4
It's Getting Even Better
Month 5 isn't finished yet. In fact, I still have 5 days to go. So, this is the results for only 25 days.
So, over 500 visitors to this article so far.
At the moment it is averaging between 30-40 visitors PER DAY.
Therefore, at a guess, by the end of month 5 this article will have received between 650-700 visitors.
And remember, it still hasn't had the 8-9 months in the search engines to "mature" to its full potential.
This tells me that article number two is definitely a 1,000+ visitors per month article, and realistically much, much, more.
What's Going On Here?
Okay, hopefully your mind is a little bit blown by now.
So, the article that should be bringing in lots of traffic has had NOTHING so far.
And the article that should be producing NOTHING is going from strength-to-strength.
For me, the answer is SIMPLE.
The main thing that you MUST do when compiling keyword research is to CHECK YOUR COMPETITION ON PAGE ONE OF GOOGLE.
If you don't do this, you have just wasted your time completely.
I've spoken in my SEO article about "This not being Terminator" and "Not allowing machines to control you".
However, It's something I see over-and-over again.
Oh Jaaxy tells me it's a great keyword so I'm obviously going to rank.
My SEO plugin tells me I've got a perfect score so I'm obviously going to rank.
WRONG, WRONG, WRONG!!
Look, I've previously spoken about SEO plugins in my WA blog post I've linked to above.
And by now, I think most people are aware that ALL my keyword research in done via Google Autosuggest.
Partha's Keyword Research Part 1
Partha's Keyword Research Part 2
Now, I'm definitely NOT knocking Jaaxy, but rather that you can become too reliant on the figures that are being quoted.
You are allowing a machine (or piece of software) to control you.
YOU MUST BRING THE HUMAN ELEMENT INTO KEYWORD RESEARCH AND WRITING.
So, even if Jaaxy tells you that something is a great keyword, PLEASE, PLEASE, PLEASE, check page one of Google for your competition.
I've spoken about always looking for USER-GENERATED CONTENT on page one.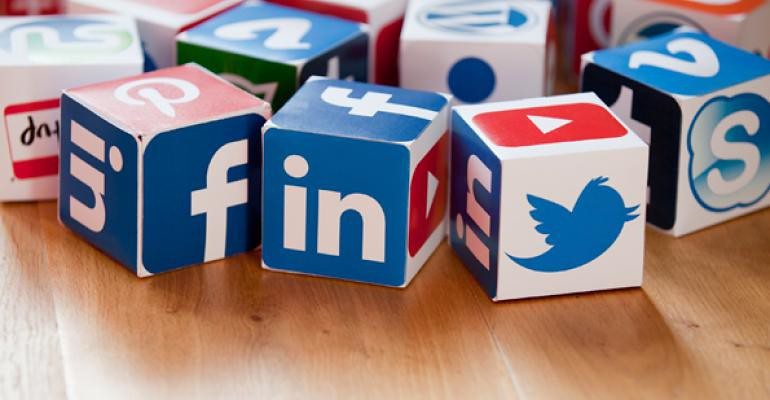 By this I mean, you want to see results on page one from forums, Quora, Reddit, Facebook, Pinterest, Twitter, Instagram, etc.
Basically, search results that are NOT NICHE AUTHORITY WEBSITES.
Yes Quora, Facebook, and Reddit can be considered authority sites, BUT NOT ON JUST ONE NICHE SUBJECT.
So, a well-written article around the same "keyword" or "topic" can EASILY outrank these USER GENERATED websites.
I will also say that the majority of my Google Autosuggest keywords have NO traffic according to Jaaxy.
This doesn't mean there isn't any traffic.
It simply means that Jaaxy doesn't have enough data to formulate an opinion on that keyword.
For me, Google Autosuggest are the REAL QUERIES that REAL PEOPLE are TYPING INTO Google's search bar.
Plus, because Jaaxy tells us there's no competition and there's no traffic, you'll typically find that your Google Autosuggest articles rank very well very quickly.
I've had articles that rank number one or even get the featured snippet in less than 24 hours.
Do you know what this does?
THIS CREATES AUTHORITY.
Google takes a look at my no competition, no traffic keyword article and says, "Oh look, I've ranked this article number one for this phrase, So, it must be a good article THAT SATISFIES SEARCHER INTENT, it ANSWERS THE QUESTION THAT SEARCHERS WANT TO KNOW. Let's see if I can rank this article for other keywords".
And this is what happens, as evidenced by the stats above from article number two.
I don't know for sure, but I'm guessing I ranked fairly quickly for the "focus keyword" for article number two.
So, I got a tiny bit of traffic.
The following month Google ranked me for more RELATED keywords, so I received more traffic.
The month after Google ranked me for even more related keywords, so I received even more traffic.
And so the cycle continues.
Do you know the main difference between article number one and article number two?
For article number one I DID NOT CHECK COMPETITION ON PAGE ONE. I RELIED SOLELY ON THE STATS THAT JAAXY PRODUCED.
Final Thoughts
And this my people is why so many of you come to me, and ask me why you're not getting any traffic.
It's not that Jaaxy is wrong, it's not that Jaaxy doesn't work, it's simply that YOU ARE NOT CHECKING YOUR COMPETITION ON PAGE ONE.
If the QSR for Jaaxy is 10 that could be the 10 BIGGEST AUTHORITY WEBSITES in the world, YOU WILL NEVER OUTRANK THEM.
Moral of the Story - ALWAYS CHECK YOUR COMPETITION ON PAGE ONE (and trust in the power of Google Autosuggest - it's an absolute goldmine I tell you).
Thank You For Reading
Partha