Celebrating 4 years with my Technical Manager, Shrink and Sounding Board
Last Update:
August 12, 2019
Celebrating our 4 years together
On the 7th of June, 2019, Michael and I celebrated our 4 years talking to each other. We "met" on the internet where I sent him a message and he answered. That was the start of 3 exciting months writing long emails every day and talking for hours on end on Skype during the weekend.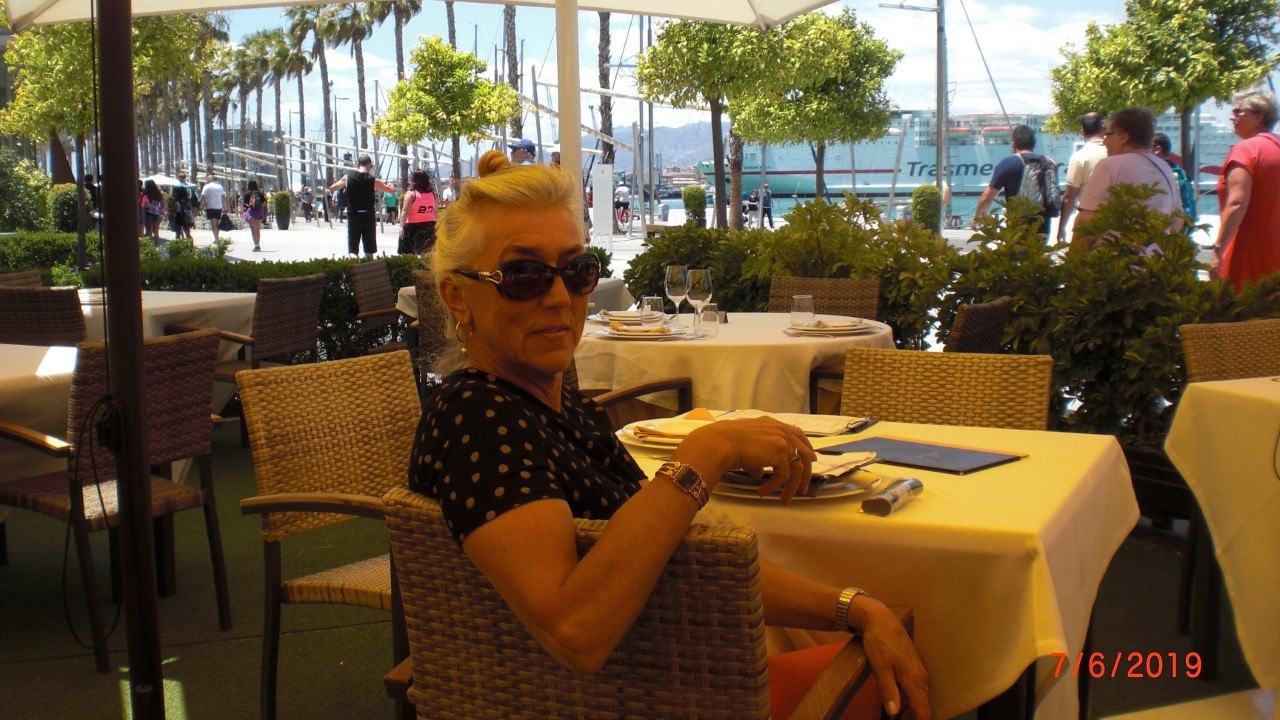 Sitting in the harbor of Malaga waiting for lunch
Then arrived the day when I went to Malaga airport as Michael came for a 2-week visit. I showed him around and got the impression he liked the Costa del Sol. When he left we were both sad as we had to wait 7 months before seeing each other again as he was still working. Then came the day where he surprised me saying he wanted to retire 1 year before time. He was thinking of moving to Spain.
My fantastic 3 weeks trip in the U.S.
In May 2016 I was invited for a fantastic 3 weeks holiday to the U.S. The trip did not start well as my plane had been delayed in Paris and on arriving in New York the formalities also took very long so I lost my connection flight to Denver. I was put up for the night in a hotel. Poor Michael had driven 13 hours from Idaho to pick me up and then I was not on that plane.
The flowers which had wilted landed in the bin. It took a while till the authorities kindly informed him I was ok. The next day, standing with a fresh bouquet waiting at Denver airport there was Michael and we could start our holiday. We talked about everything during these 3 weeks while I was being shown beautiful places. We traveled 3000 km and visited 5 states. The trip ended in Seatlle.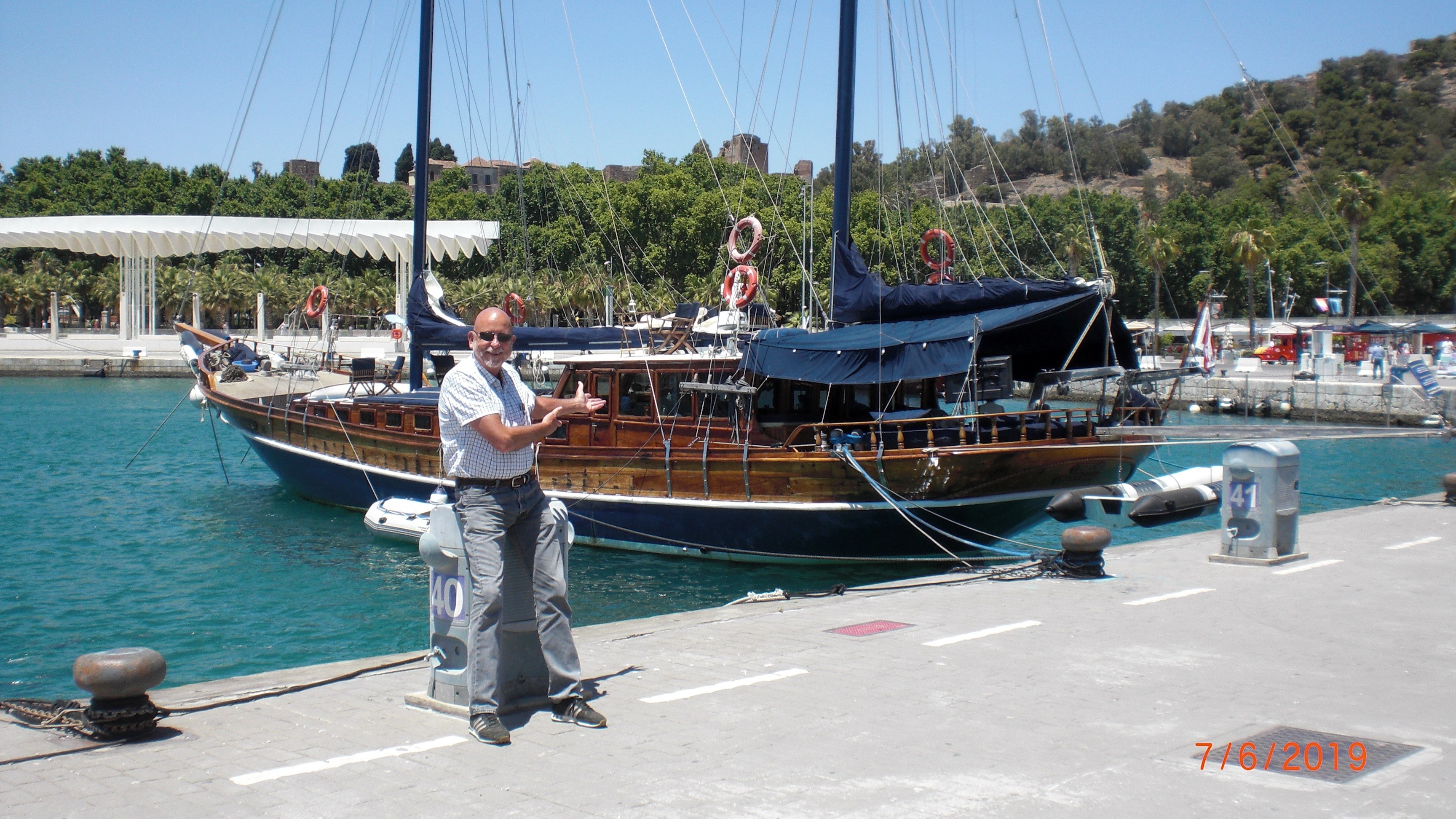 Michael in the harbor of Malaga
Michael comes to Spain
In August Michael emigrated to Spain and we started our life together. In January 2017 I discovered Wealthy Affiliate. I got 2 websites up and running and started writing and learning. I am still writing and learning and am happy that by now I can do quite a lot of things myself. Without Wealthy Affiliate this would not have been possible. As I am not good with technology I am happy to have some extra help.
Michael is always there when I need help but he has complained I spend too much time on my computer. He is right of course. When I finish a post I read it to him and sometimes he takes those European ways of expressing things away, but not too often.
Traveling in the south of Spain
We are doing nice trips together. I am showing him Andalusia as there are many beautiful places to visit. Afterward, I might write a post about it. As I got a rock tumbler for my birthday we collect stones on our trips. Now we are waiting for a waterproof 30 meters, metal detector so you can imagine it is really getting exciting.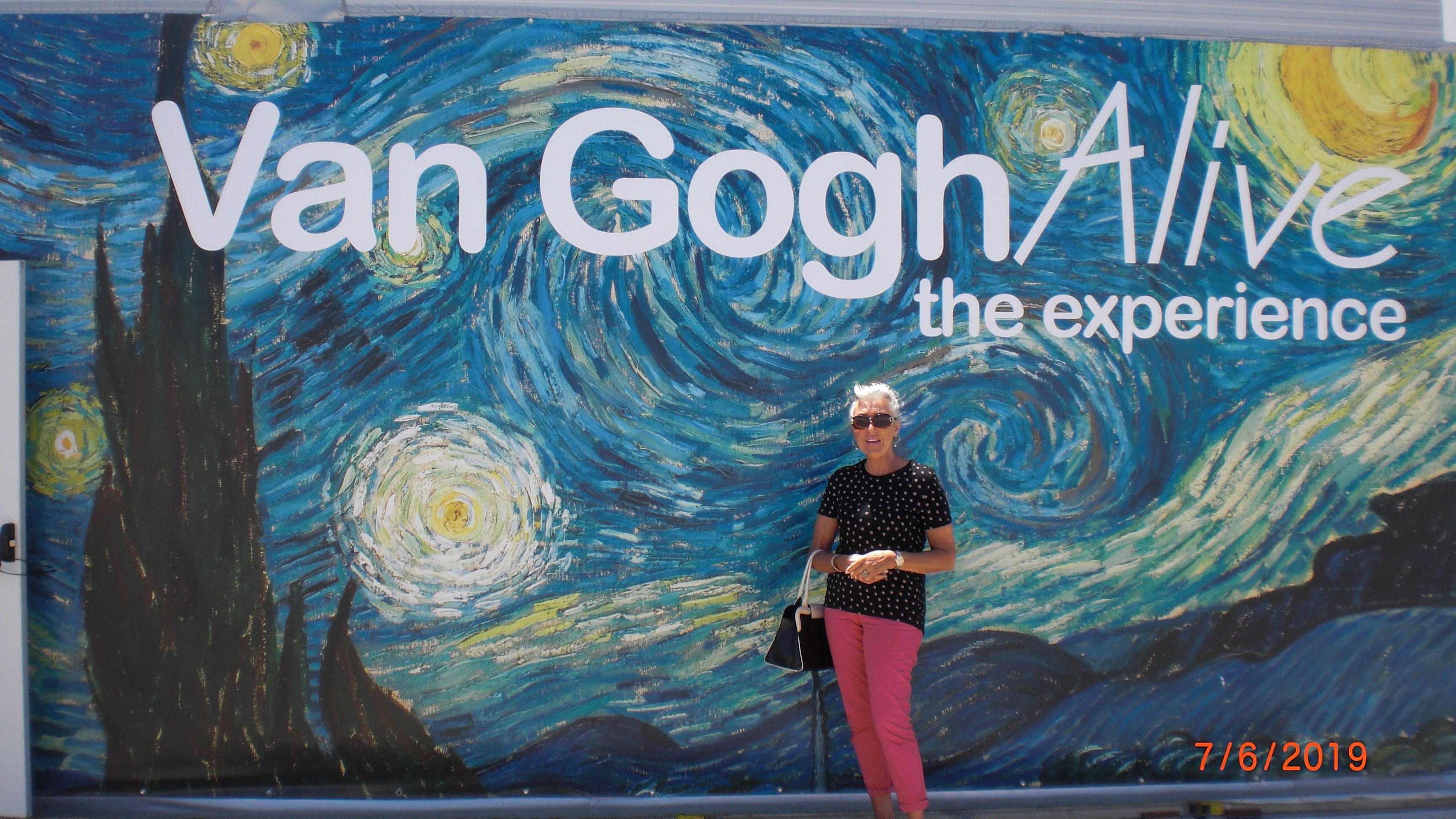 At the entrance of the van Gogh exposition
Our nice day in Malaga
On the 7th of June, we celebrated our 4 years together. We went to Malaga and had a nice little lunch on the new promenade at the harbor. There were some interesting boats lying in the harbor and Michael was fantasizing about sailing the seas. To do that we will first need to get our license.
Then we visited the exposition of Vincent van Gogh. It was really impressive seeing the details of his paintings on big screens all around us. In 30 minutes were shown his life in a nutshell, illustrated with lovely music. Before walking back to the underground parking under the new Pompidou museum we ate a big ice cream. It was a good 4 years celebration.
Greetings from the south of Spain, Taetske
Photo Source: Private
Laparra1's Posts
43 posts