WA Success! - 1st Page Of Google In One Day (Even Less.)
Last Update:
March 24, 2021

Hey there, guys and gals! I hope that you're all doing great :)
I just wanted to share a short success story with all of you and to prove once again that Wealthy Affiliate rocks!
The main idea behind this training is to teach you how to write blog posts/reviews and rank them on page one of Google and other search engines.
This method is one of the slowest out there, but it's most rewarding in terms of passive income.
See, once you reach the top of Google, that's basically it!
Your post/review will bring you traffic and sales to your site on autopilot. And you just had to write it once! How great is that?
It's awesome! :)
However, from time to time, Google might even reward you with instant rankings!
How?
Here's an example...
I finished one review yesterday. Today, it's already holding #2 for a long-tail keyword!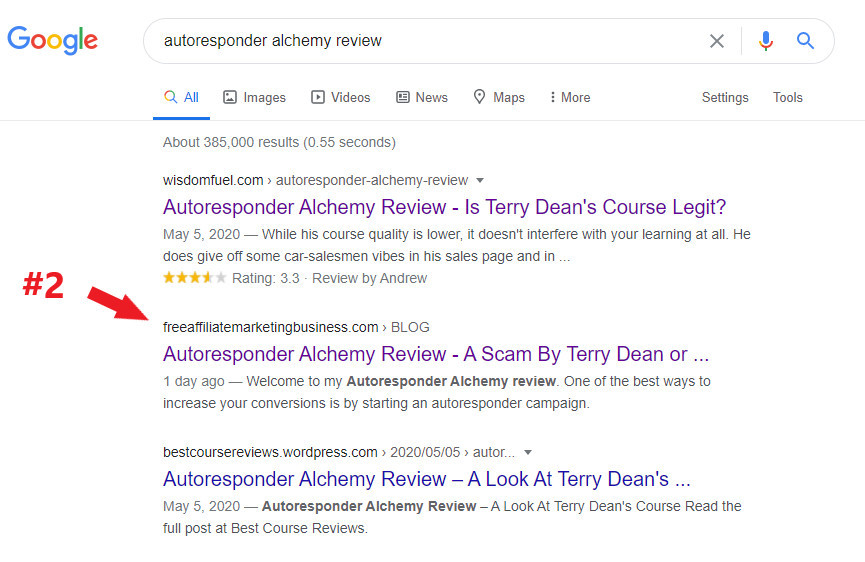 ... #5 for a short-tail keyword!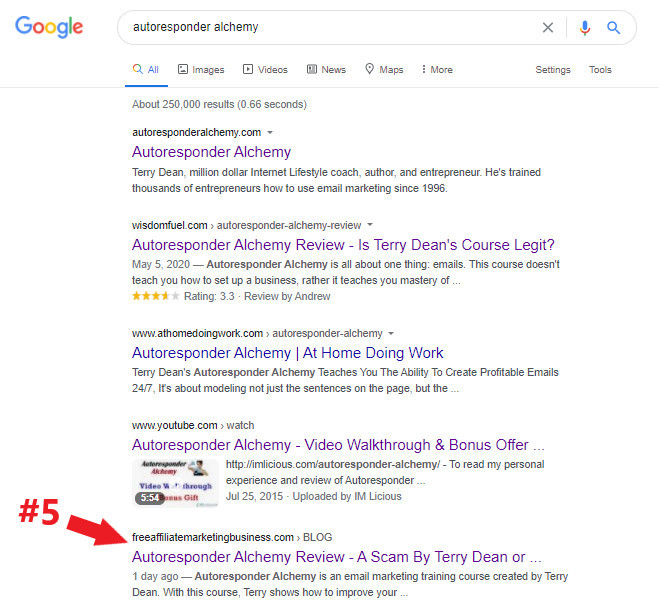 That's page #1 in less than 24 hours!
So how is this even possible? I mean, what about those stories that it takes months to get page one rankings?
It's true. It takes months to get high rankings.
However, once your site gets older and earns authority with Google, it will from time to time give you instant rankings if the keyword has extremely low competition.
That is why Kyle is teaching you to search for keywords that have at least 30 searches per month and less than 100 QSR (competing websites).
The keyword in the example from the above fits perfectly with this formula...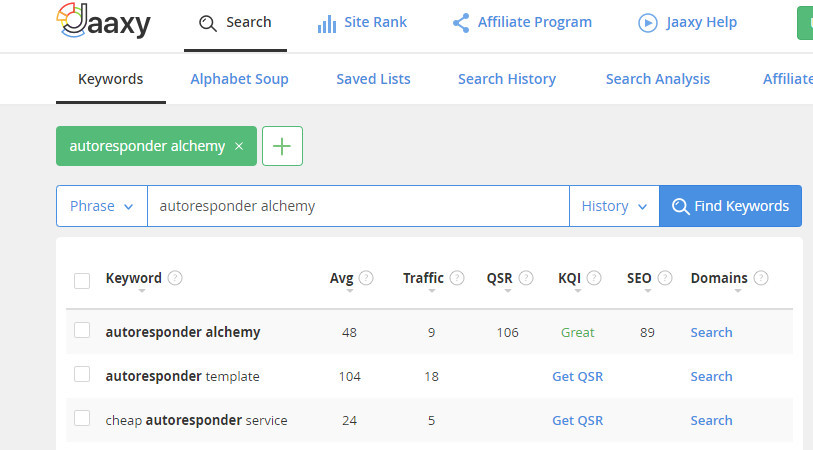 Plus, my site has a decent authority.
Which is why my post got almost instant first page rankings!
This will rarely happen for a keyword that has a high monthly search volume and over 100 QSR, which is why it is IMPORTANT to focus on those long-tail keywords or Low-Hanging Fruit as Kyle refers to these keywords.
These keywords will lead to more and more of these instant rankings and thus fast traffic and revenue!
Just keep in mind that these keywords are rare, and you still have to keep the quality of your posts high to earn rankings.
And even if you don't find a lot of these keywords, you can and WILL rank for others too!
So if you're in the middle of the training, keep focusing on the lessons, do your keyword research, write awesome content and be patient :)
The bottom line is; Wealthy Affiliate works! Just keep working on it!
That's it for today. Have a great one!
Your friend,
Ivan

IvanBroz's Posts
39 posts