It Never Gets Old
Last Update:
January 24, 2021

I'm not sure whether it's the child in me or the fact that it justifies me staying indoors but when a blanket of snow descends, the way it makes me feel never gets old. There's a sense of being stranded, cast adrift.
When this happens, it allows the opportunity for us to do those things we've been putting off, either consciously or unconsciously, though the latter might be harder to find.
So, as we were walking the dogs this morning sometime around six-thirty, there was a slight amount of precipitation but nothing to write home about. By nine o'clock the world was like a snow globe that had been vigorously shook-up.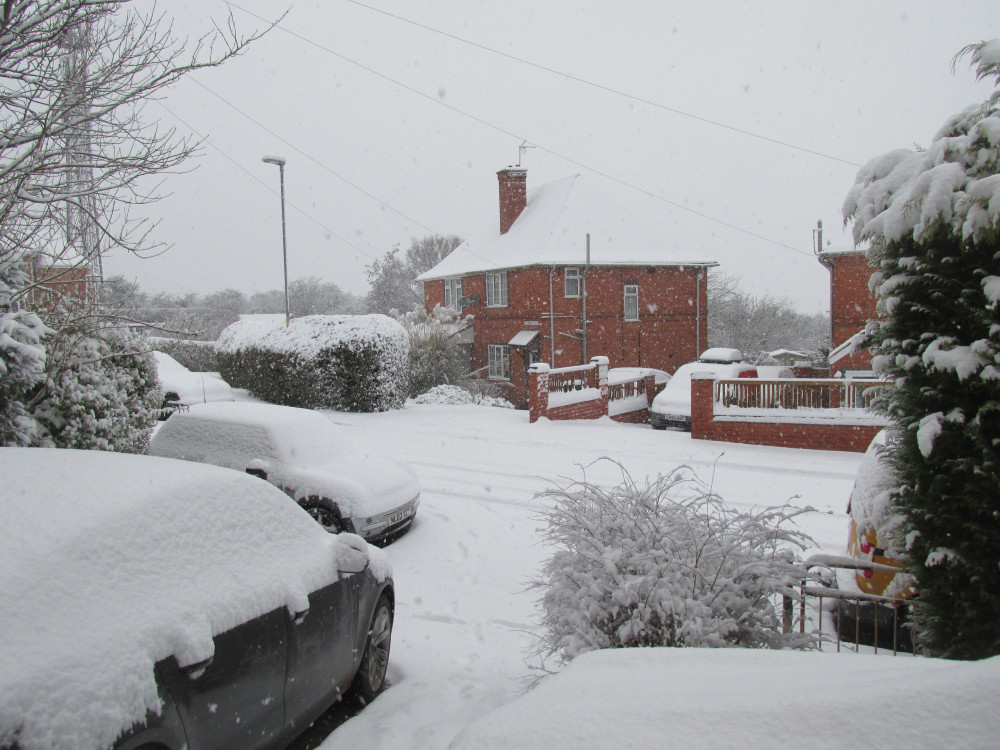 All bets were off, if any of them involved working outside that is. It's not a problem, I have plenty to be getting on with.
It's been a busy week, as I am sure it has been for all of you. I did have one brief excursion into the world of domain buying, have I already mentioned this? I don't think so, anyway, I'm not planning on retiring on the proceeds just yet.
Instead, I have put them to work by forwarding them to related pages elsewhere on the web and as they all have decent search figures, they might earn their keep.
One of them was too tempting not to see if it might be worth something, so I put that one up on Flippa, so we'll wait and see what happens, though I'm not holding my breath. In my best Ivan Drago voice "If it sells, it sells."
My thirty-day challenge has faltered a couple of times but not in a failing way, more in a 'forgetting to do it' way.
One more picture and this does relate to the challenge, of which a part is being present and acting rather than procrastinating.
It's not just about doing that job you have been dreading for months, it can be more to do with the endless supply of smaller things and the things that can make a difference to someone else's life, even if only in a small way.
One example, and it may seem trivial but we can seek to solve the major issues in the minor matters if we choose to.
Mealtimes have, and still are, an operation of necessity in our house. Creating a meal for six, day in day out, trying to make sure everyone's tastes are catered for while at the same time refusing to spend more than an hour in preparation, unfortunately, means that culinary flare takes a back seat.
Anyway, a few days ago, I was contemplating the next all-day special when it occurred to me that with a little extra effort I could whip up a roast dinner a la vegetarian style.
Without mentioning it to anyone I set about my task with a quiet resolve until it was time to 'dish up' upon which I called for the assistance of my fair lady. Wouldn't it be 'loverly'.
Plates were brimming and laps were filled and then it came time for the chef to season his own plate. It was one of those moments when I broke with my normal, customary condiment choice of just a light dusting of salt and went with the ground peppercorns, just to add a touch of heat to the roast potatoes.
When we look back and try to fathom out why things turn out the way they do, nine times out of ten you will find that there was a change somewhere down the line. "If only I hadn't done that" or "maybe if I had stuck to the normal routine" As we know, hindsight always scores perfect.
As I was grinding away with vigour, it rapidly became apparent that the dispensing end was no longer a snug fit and was, in fact, broken with no desire to hold up its end of the bargain and actually deliver a well ground portion of black pepper.
No, instead, it decided in a way only an inanimate pepper mill can, to offload its entire payload of whole, black peppercorns onto my plate, with a complete disregard for my food, by the way.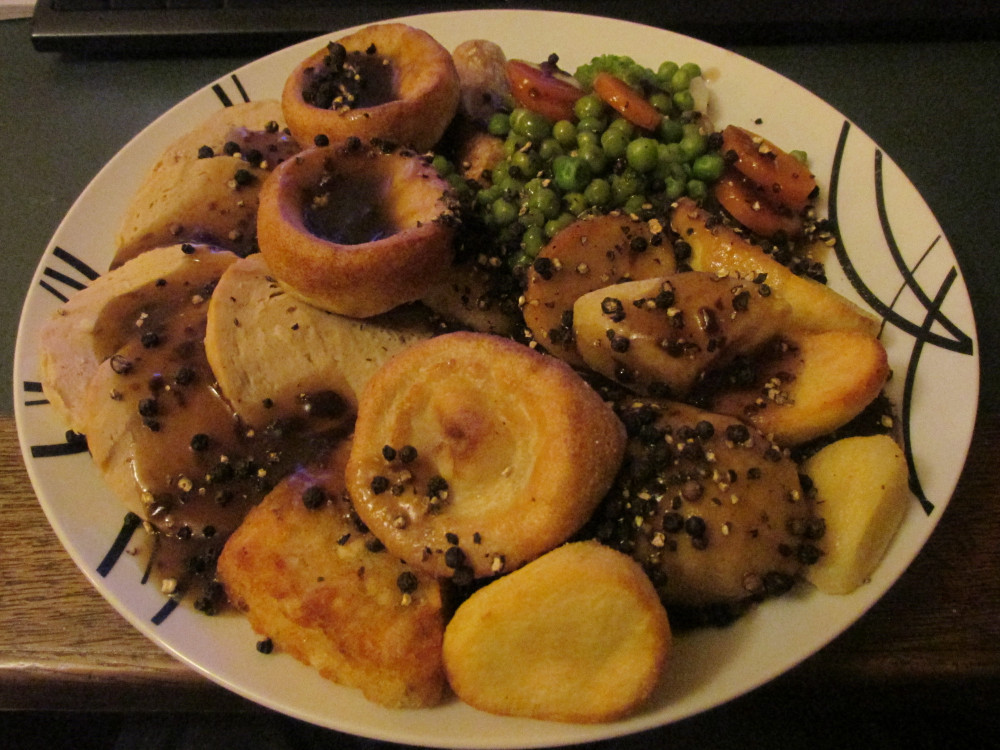 Yep, but you know what? I carried on and ate the lot, it took me a while to scrape each mouthful clean but I did it, I wasn't prepared to give that rogue pepper mill the satisfaction of thinking it had put one over on me, not a chance.
Anyway, enjoy your Sunday.
Twack Romero.