The Customer Purchase Lifecycle
The Customer Purchase Lifecycle



Many advertisers don't take advantage of product related keywords. When we say "product related" we are referring to search terms that include the product name or the company name of the product that is being searched. My previous examples (the Rolex watch) was an example of a situation where you can benefit from product terms.

However, there are MILLIONS of products and services. This same principle can be applied to all of them.

For example, if someone was searching the term "wealthy affiliate review" (above, I searched using Jaaxy), this would be a product-related keyword for Wealthy Affiliate, as would "wealthy affiliate", "wealthy affiliate program", etc.
People who search product-related keywords are typically very far along in the purchasing lifecycle because they are already knowledgeable in the subject area and they have already been exposed to some form of branding or advertisement.
Someone who is searching the term "wealthy affiliate review" has probably already done a significant amount of research and are into the Decision phase.
They may have started by searching the term "affiliate marketing" and found a website promoting Wealthy Affiliate. They then did some additional research and analysis on Internet marketing related schools to decide which program would be best suited for them. Finally, they search the program they are interested in joining, Wealthy Affiliate.

Here is another example, a product that is always trending with each new iteration, the iPhone (iPhone 13 in this case)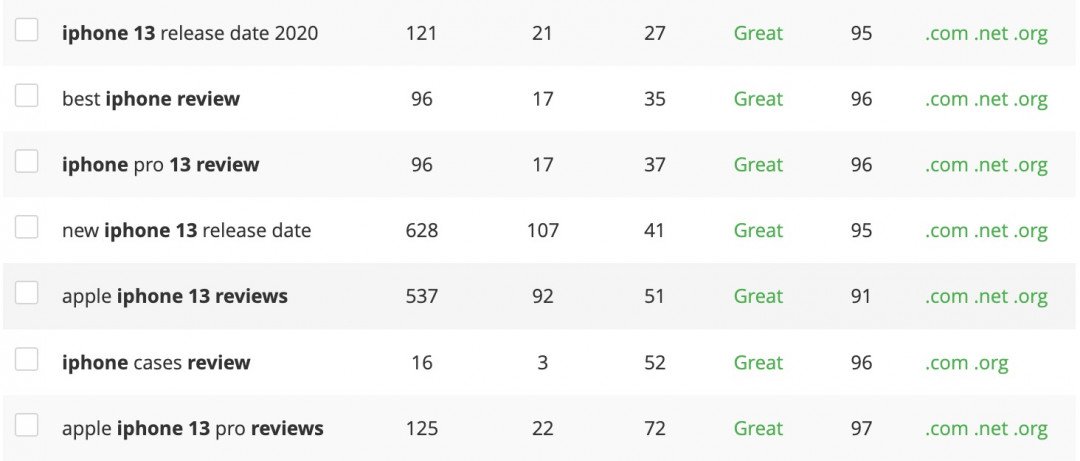 As you can see, large numbers of people are searching for iPhone 13's, and lots of them a searching for reviews. These keywords have very little competition and can be leveraged to attain targeted traffic that is far along in the customer purchasing lifecycle.
If you can deliver the product information they are looking for (the program is excellent; the program is good, however check out this better alternative), then you will likely be able to convert this product centric audience at a very high rate.