A Year of Change and Growth!
A Year of Change and Growth!
Last Update:
August 08, 2017
As I woke up this morning, it hit me! Summer is slowly coming to an end! Although the days are still warm, the evenings are beginning to have a little chill in the air. Last night I sat on my front steps with my housecoat wrapped around me and reflected on all the changes this year has brought! Some bad, but a lot of good as well! My two dogs I had for 11 years died within two months of each other, and although I said no more animals because it was hard to take, my family bought me two more small puppies in the month of May to give me something to focus on! Since my birthday and mother's day are both in May, they were my presents this year! In March my youngest son got married to the most wonderful daughter-in-law I am blessed to have in my life! In July, my husband's cousin who was also one of his best friends was dying in the hospital, as our new grandson was being welcomed into the world in the same hospital! We went from one floor of death to one floor of life, and I never realized before how closely the two events are linked, and all the emotions that can go through a person at the same time!

The other night, we just found out my sister-in-law who is only 54 had a stroke, and my father-in-law's heart is growing weaker, the same time that my one-month-old grandson was over, and as he laid on his changing table, and his little hands grasped my fingers, he was already trying to pull himself up! It hit me then, some of our family members are getting weaker in body, and this little guy is getting stronger at the same time, these generations all have the same fighting strength in spirit! As I held my little Gabriel in my arms to feed him, and he gazed up at me, it hit me, how truly blessed I am! August always used to be my busiest month, as this was always the month I would be busy putting together a new year's homeschool curriculum for my children, and my youngest has been done school now for 3 years, I still miss it, and the months of August that have passed!

This was the year I decided I would finally begin to focus on me! The kids are grown, although two still live with us, they don't need me as much anymore! My husband and I decided it's my turn! With all the changes that have happened this year, it is now my turn to take care of me for the rest of this year and next year! I started off by starting a new antidepressant to begin my campaign of taking care of ME! I was introduced to WA by a close friend of my husband's and mine and decided to get back into working online, and I'm loving it! So, just like the many Augusts that have passed on before preparing for a new school year, I will use this August to prepare myself for an amazing, profitable year working online! As much as the next year and a half are supposed to be mine, I know me! I will still use this year to help others as much as I can! I have been so blessed, and I could not ask for more! In fact this morning I played those two songs on youtube as they are my theme songs at this point in my life! I can't post videos on here, so if you want to listen to the songs with the lyrics, they are very inspirational (to me anyways) lol "Blessed" by Martina McBride, and "I Could Not Ask for More" by Sara Evans!
Thank you, WA for giving me this wonderful opportunity to better myself, and the lives of those around me! You have helped me on my journey of self-discovery! It's true! I could not ask for more, and I have been blessed!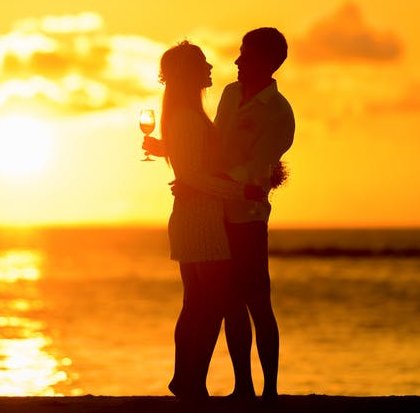 TheDummyOfWA's Posts
38 posts