Despite all my efforts, I no longer qualify for the ambassadorship
Last Update:
September 08, 2018

Ambassador (Days: 1.4K) Posts (760) & Training (126)
What is an ambassador?
An Ambassador is an official recognition, especially given to high-ranking members who represent Wealthy Affiliate and reflect the spirit of the community and is usually accredited to members who are giving voluntarally their efforts to benefit the organization.

For almost 4 years, (since November 2014) I have been helping you daily as an ambassador. Most of you only know me as an ambassador here.
I haven't changed my activity, however, it is no longer considered that important according to the current algorithm. I can not deny that it makes me a little sad.
Today it's my turn to hand over the baton to a new ambassador.
My years as an ambassador
It has been my pleasure to serve this community. And I have enjoyed this badge very much. More than you'll ever know. I will continue as I have always done. In my heart, I will always carry and love WA as an ambassador.
Despite my efforts
Answering questions, blogging once in a while, writing training and helping people in PM doesn't seem to be enough. I am sorry, but I am not comfortable in the live chat. What would help for sure to rank.
My future plans
I will continue to stay active in the way I am used to. Login to WA daily, I never missed one day ever, since I started here, and be here for everybody who has questions. Offering my help to everyone who's following me. Badge or no badge. I will continue sharing great website design programs I find worthful to WA and your business. And answering questions when needed. And maybe, one day, I will return as your ambassador.

Thank you all

Thank you all for the trust you gave me, I am very grateful and proud to have been in this highly respected position for such a long time.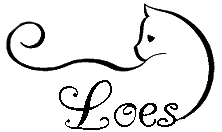 UPDATE:
I just regained the ambassador's position #17 due to the overwhelming and heartwarming replies on this post. Thank you all for all this awesome support!