What a blessing, it has rained
Last Update:
March 23, 2020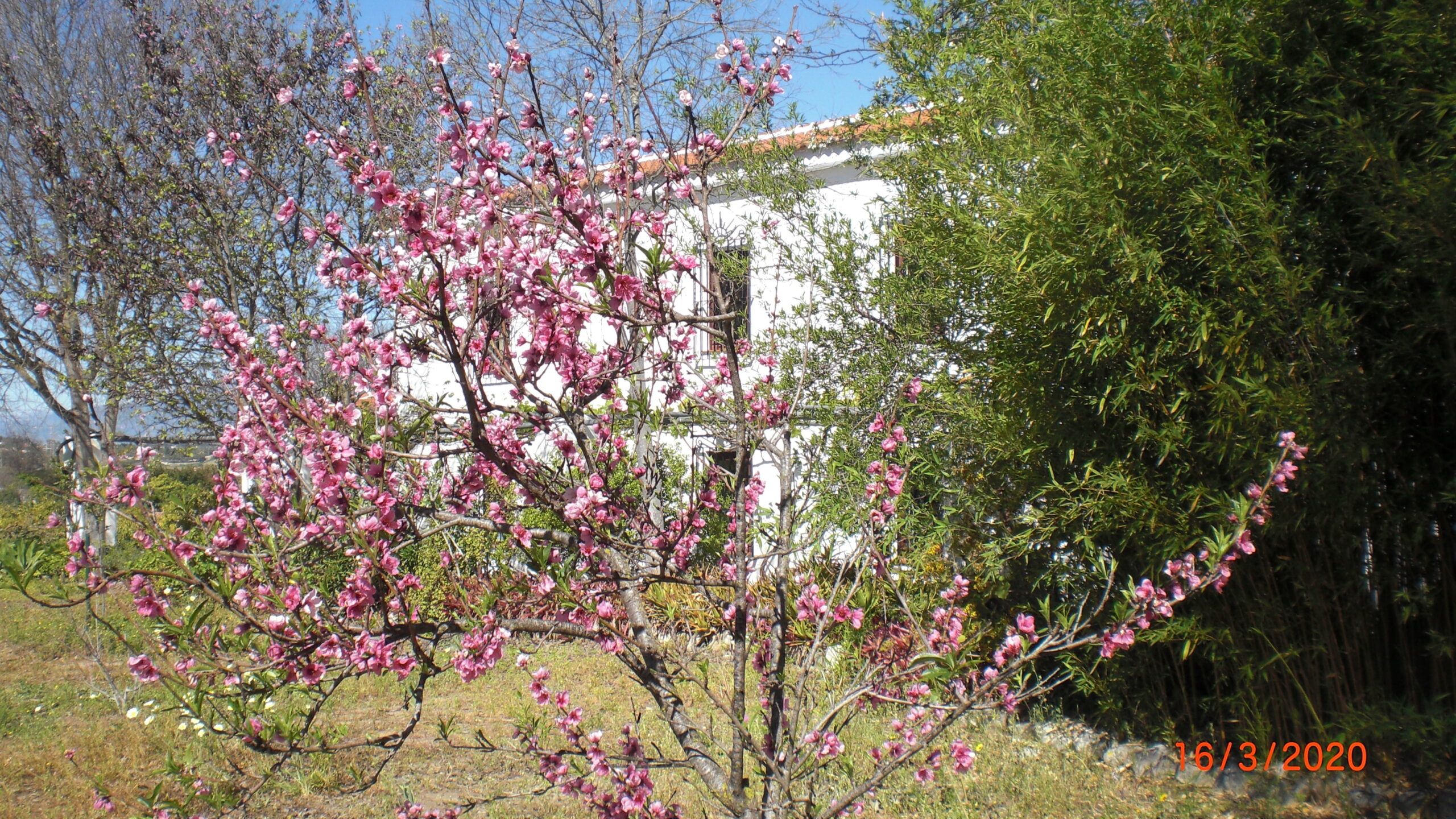 Nectarine tree and in the background part of my farmhouse
The importance of rain
Living on my green farm since 1981 I am aware of how dependent one is of weather. Over the years I have seen a big change in climate, it is getting warmer and there is less rain.
These past winters have been very mild with temperatures of around 20C. For some people depending on where you live, that might seem nearly summer. Also, this winter has been rather warm and only once there was a little snow on the mountain to the west but it was only visible for 2 days.
The orange field was plowed and the drip system laid out to start watering. The field is in 2 sections and each will get 6 hours on Thursday, Saturday, and Sunday.
The last good rain was on 21, 22, 23, 24, and 25th of January, after that nothing. There was really a need to operate the drip system as I saw the trees started to suffer.
Thankfully it started raining on the 20th of March. Everything looks clean and the colors have intensified.
Spring has started some time ago but with this rain, everything is accelerated, lots of blossoms all over the place.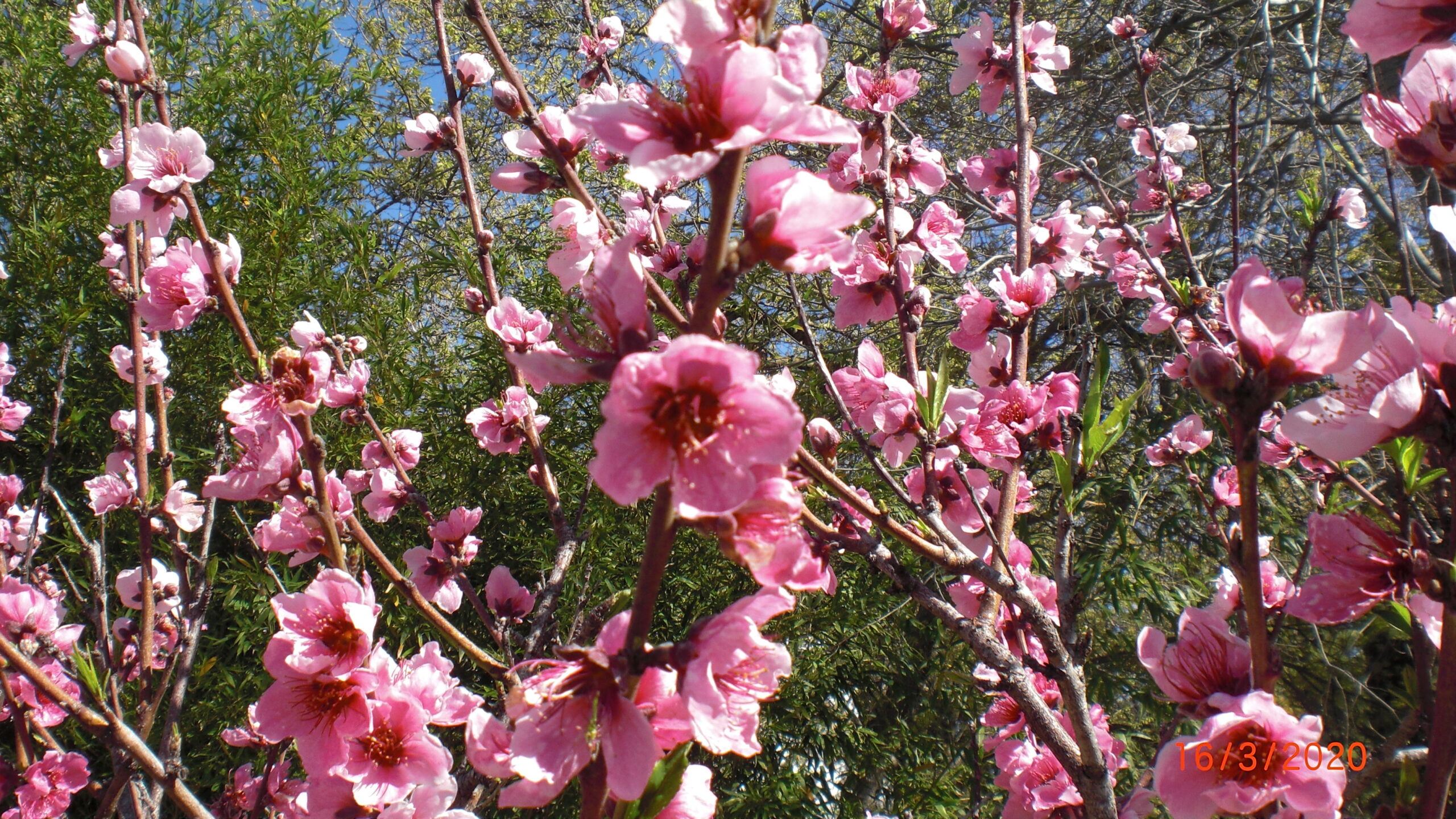 Closeup of Nectarine blossom
Update on Spain
We are staying at home to only go out once a week for shopping. Supermarkets, pharmacies and the places where you buy your newspaper are open, all the rest is closed.
A big house cleaning is on its way and this past Saturday we made marmalade. The effort of a whole morning working resulted in 16 jars filled with deliciously tasting organic orange marmalade.
The President is on the news each day with a long speech, informing all the citizens of the latest steps taken by the government to combat the crisis. Today he said that the state of alarm will be prolonged till the 11th of April
I hope you are all staying safe and remain healthy, take good care of your immune system.
Greetings from the south of Spain,
Taetske
Photos: private
Laparra1's Posts
53 posts