What Do You Know About Mindfulness?
What Do You Know About Mindfulness?
Last Update:
June 13, 2017
There have been quite a few blogs and questions about what types of things to build websites on. This question often takes the form of frustration. (What should I write about? / I don't know what my Passion is, please help.) I have been thinking that one of the things I can do to help is to grab a quick look at some topics that you can build into a website or added as additional content to the one you are working on right now, so:
What Do You Know About Mindfulness? (OR, what can you learn in a few day's time so you can present a good representation of what this is to help your readers find out about the exercises that can help them master their own inner peace, tranquility, and focus.
This is a very popular concept and represents about 20 to 25% of the articles I am asked to write by many requestors over the last six months. It must be because it must be searched over and over, again.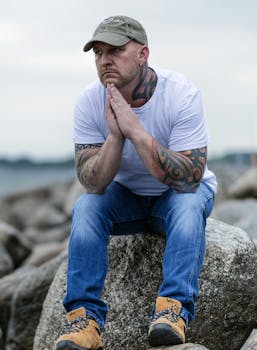 The idea of mindfulness is the centering of your mind. It is the idea that you must live in the moment, right now, and be aware of what is happening and it prescribes certain exercises, one of which is simply breathing. The idea, of course, is to stop and relax. This is a moment to relax and focus on that breathing and let other thoughts pass you by; You are not going to concern yourself with them.
You can help yourself focus by creating triggers, such as when you get a phone call. You will accept the call and concentrate on it, alone. Follow the conversation and do not do anything else. It will not only help you focus on what is happening, now, you will probably find the call is actually more productive.
Spending time in nature is also one of these exercises; Remember the purpose is to get away from things that keep you from yourself and relaxing. Staying and focusing on yourself, your breathing and not on anything else is what does the trick.
So, mindfulness is a very specific form of meditation and it can be learned in a few minutes.
There are many books about this discipline in Amazon as this has been in vogue for many, many years. There are also a handful of digital products in Clickbank that will help your readers perform these exercises, while at the same time, understand the principles behind the need for this in modern life.
If you want to build this website or include it on one of your pages in a health and beauty or wellness website, you could address every one of those exercises and promote books, smooth music tapes, and timers that keep people from having to watch the clock while they should be focusing on not doing anything.
This is another example of some things to build websites on. It can be included in just about any website that deals with any self-improvement, health, weight loss or other sites that try to help the visitors to do something about the way they are and want to be in the future.
'Till Next Time
Mickey Brundege
Mickeyb123's Posts
31 posts