A merry christmas and a prosperous new year
Last Update:
December 18, 2019
To the Wealthy Affiliate Community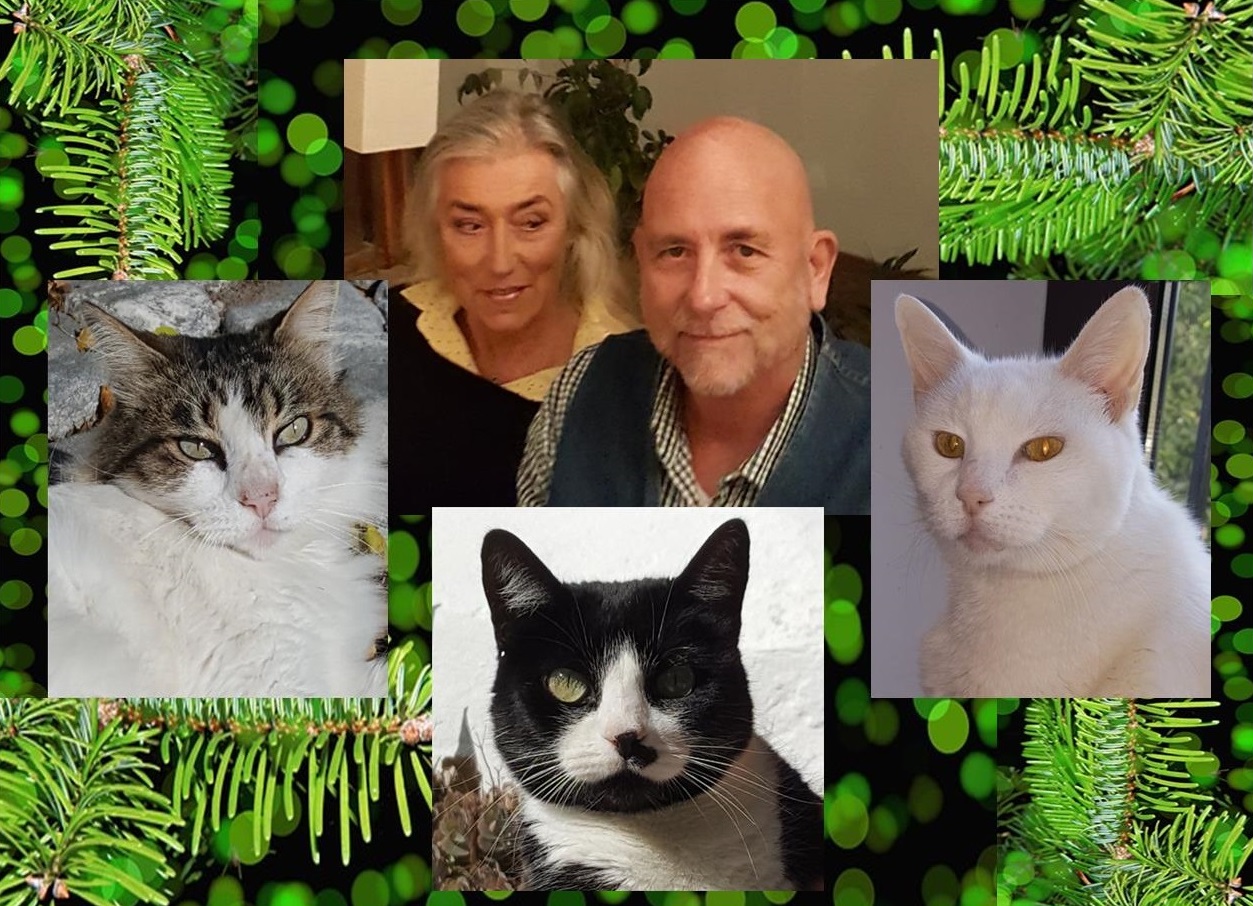 Christmas Wishes 2019
Shugar to the right. She is 15 years old, white and deaf. She emigrated from the United States to Spain in 2016. She mainly lives in Michael's workroom but sometimes comes out to the garden to enjoy the Andalusian sun.
Jasmin in the middle. She was only 4 weeks old when I saved her from the center of the road just outside the village in September 2013. From the Catalpa tree, she climbs on the roof of the garage to reach my workroom. She loves to spend many hours stretched out in front of the fireplace in wintertime.
Sasha was picked up from the main gate which is 500 meters away from my house. It was October 2010 and he was only 4 weeks old. He is a real tomcat and likes to roam the fields. Every morning he comes to the patio kitchen door. He wants to come in for his breakfast and as he has long hair often brings half the garden inside.
Michael who came with Shugar in August of 2016 is still trying to learn Spanish not so easy for an old boy. He is very handy so does a lot of jobs on the farm. He is also the helper in the background when I get stuck with my websites.
We wish you a Merry Christmas and a Healthy, and Successful New Year.
Greetings from the south of Spain,
Taetske
Laparra1's Posts
48 posts