Do It, Even If You Don't "Feel" Like It
Do It, Even If You Don't "Feel" Like It
Last Update:
December 05, 2021

Hello, WA Family!
I've been in a bit of an emotional storm, and a bit under the weather.
Last night, we had a Holiday celebration at my "Group in the Country!"
Though, not feeling like being sociable, I'd made a commitment.
My pals were on board with pies made by my BFF, Suzanne. Carol, our adopted Mom, of 84 years young, and Heidi, also ready to roll.
Though, I could easily have stayed inside, lacking energy due to sleep deprivation with congestion, I took my DayQuil, and headed out anyway!
I'm so happy I did! ... God's paintbrush Raising my up, with all the beauty that surrounds me. Gratitude!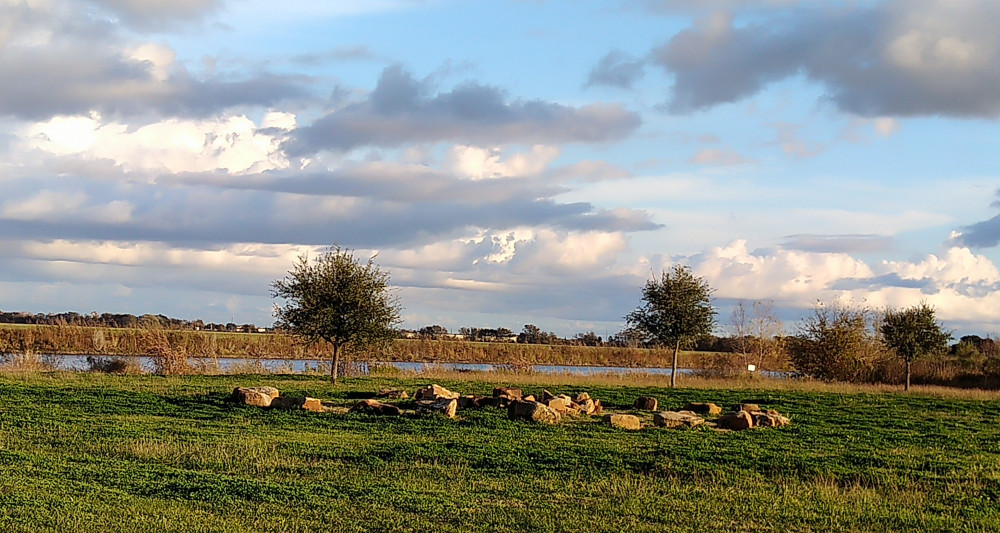 Our Bonfire site! Stone Henge of Texas
My Recovery groups are another Family. Having known some of these folks for over 15 years, they are my brothers and sisters!
Every year, we add more folks, as we grow and continue in service others.

"There are no strangers in recovery, just friends, we have yet to meet!"

WA is very much the same.

We come together to help each other, every day! Through good times and trials, we are there to support, brothers and sisters, on our personal journeys!

Though we haven't physically met, in many cases, we share a unique bond.

Our virtual family is ever growing! What a blessing!

While typing away, though I didn't really "Feel" like it, I have Celtic Women playing in the background. Listening has given me strength and changed my attitude.

Sometimes, we need to make an extra effort to get out of our funk. Choose happiness!

Making this post, shorter than usual, but its'all I could muster for today, I thought it fitting to end with this song...

"You Raise Me Up"- Celtic Women

"When I am down and, oh my soul, so weary

When troubles come and my heart burdened be

Then, I am still and wait here in the silence

Until you come and sit awhile with me."

"You raise me up, so I can stand on mountains

You raise me up, to walk on stormy seas

I am strong when I am on your shoulders

You raise me up to more then I can."

Signing off for this evening, and heading to see what's happening in Your World!
This post also marks a milestone! 100 posts at Wealthy Affiliate!

Good night, All and God Bless!

Barb

Brichnow21's Posts
107 posts