It's Not Just The Techies Games: It's Our Response That Counts - Controlling Procrastina
It's Not Just The Techies Games: It's Our Response That Counts - Controlling Procrastina
Last Update:
December 16, 2021

Stimulated by Nir Eyal's book - "in-distract-able"

There has been a great deal of criticism of Big-Tech manipulation of the masses in recent years.
"They" are accused of manipulating the human psyche to achieve what they want.
There's some truth in that. However, we all (well, perhaps almost all) have the ability to make decisions for ourselves.
As adults at least, we don't have to follow suggestions and we don't have to follow other people's directions. That's not to say that following others is wrong (especially for example when learning is involved, or there are legal constraints).
It's more that, following others should be consciously thought through more carefully at times, before taking action. Sometimes we are side-tracked and at other times led into a time of pure procrastination.
A big difference between now and when I was younger is the abundance of distractions, and wealth of opportunities, that come our way, especially through the internet. It's all too easy to be distracted away from our action plan. The sheer volume of distractions and opportunities today is increasing exponentially.
There are good times to take it easy, relax, have entertaining fun; but in modern times, avoidance of distractions, when appropriate, is fast becoming something of a superpower.
A great example is the design of YouTube. I do some research, discover a very useful YouTube video to watch and up pops a list of other, mostly unrelated videos that I'm especially attracted to. It takes an iron will to ignore them and to simply close down YouTube when I finish watching what I wanted. Mostly, I win my internal battle but every now and again, I lose an hour or more with unplanned entertainment.
I used to be far more easily distracted when I was younger; often through the emotional effect of boredom. I'm far more aware of myself and what's happening at any moment than I used to be. Yet I still go down the rabbit hole every now and again.
Although the internet has many useful and valuable purposes, I'm somewhat grateful that it didn't gain proper traction until I was nearly 50 years old.
Nonetheless, a question in my mind is about how much I might have achieved throughout my life had I had the power to avoid distractions?
There are times when I can be easily manipulated. However, I'm not powerless and I know that when I follow the entertainment path to procrastination (as in the YouTube example) it's because I decided to allow myself to be distracted.
Yes, it was a decision that I could have made differently. Procrastination is the result.
Now, here's the thing ....
The Psychology Of Distraction
We are all motivated by a combination of "sticks and carrots". As with any donkey (I'm not really saying we're all donkeys...), we try to avoid the stick and we're attracted to the carrot.
Part of the Nir Eyal's book is devoted to the psychology that leads to distraction. It's interesting to realise that our pleasure-seeking is driven more by us avoiding the stick of discomfort as opposed to seeking pleasure.
From my knowledge of how the brain and subconscious mind works, we tend to cling to negative experiences far longer than the experience of positives.
Uncomfortable emotions triggered by fears of failure or success, the fear of missing out (FOMO), perceived difficult tasks, worries about all kinds of negative possibilities etc, create the relative perception that attractive distractions are far more valuable to us than they really are. I had to read that sentence several times after I'd written it to make sure it makes sense!
It's only too easy nowadays to handle negative feelings by distracting ourselves, often via some form of convenient technology such as the smartphone, computer or television.
Unfortunately, most of us aren't self-aware enough to notice when this is happening. Then we tend to feel the guilt later when we realise the amount of time we've used up with things that we hadn't intended; thereby adding to the sense of discomfort.
Going Against The Flow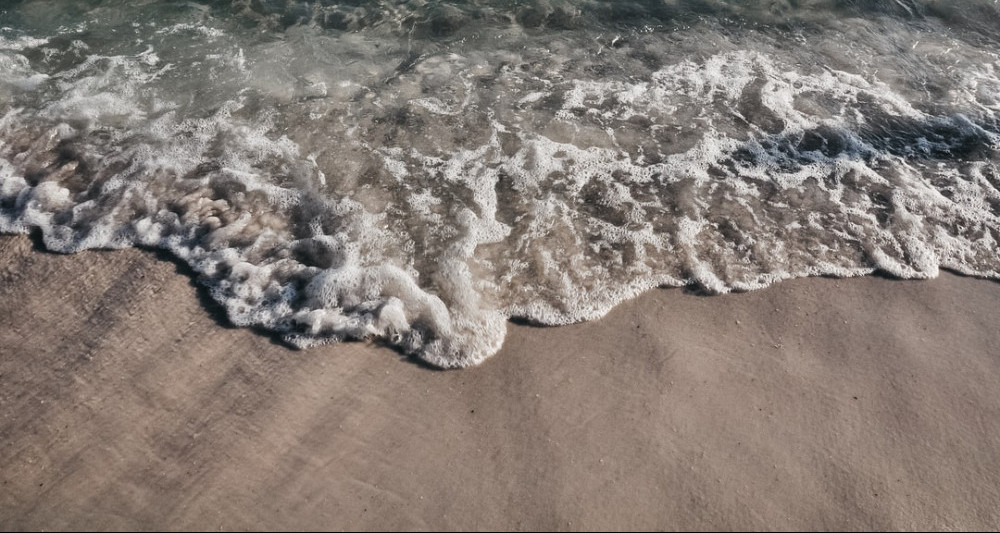 Another factor that you may have noticed is that emotions behave like tides. They ebb and flow, or perhaps strictly speaking they flow and ebb (they come and go).

If you notice when an emotion tries to lead you astray, and give yourself time without reacting to it, after a short period the trigger is much less powerful.
Two Steps Towards Handling Distractions
The key to avoiding unnecessary distractions is to notice what triggers our reactions. This level of awareness, where it doesn't currently exist, can be developed with practice. Here's a post that may help with becoming aware ...

In addition to practicing mindfulness (as suggested in the linked post) I find journaling is a useful habit. By journaling, I simply mean the habit of writing things down. Simply writing a note that records when I was distracted, led to me noticing more of the triggers (internally generated emotions) that led to my decision to distract myself from my course of action at that moment. Then I started writing down the triggers as well.

I find that the act of writing something down ... not an essay, just a bullet point ... helps me become aware enough to notice when it happens again. Over time my level of awareness increases.


When I notice a triggered reaction (feeling that I'd be good to do something that I hadn't planned to do ... i.e. to allow myself to be distracted) I then decide to take a little time before allowing the distraction. I decide to spend 10 minutes focused on something useful.

I've found that focusing on something useful for 10 minutes often leads to me forgetting the distraction.

What's more, I also find that if I commit 10 minutes to something that I'm not looking forward to doing, getting started invariably leads to it getting done. The 10 minutes soon passes and I keep on until it's completed.
Summary
So, becoming more self-aware, and making useful decisions is the key to minimising distractions and procrastination.
If you have other ways of achieving self-awareness and making useful decisions that lead to useful action ... please share them!
If you have anything else to add ... I look forward to your comments.
:-)
Richard
Richardgb's Posts
30 posts