Finding Previous Training Classes
Finding Previous Training Classes
Last Update:
April 02, 2021
So I have just finished another of Jay's excellent classes; this one was called "The process of Creating Niche Content" and was originally recorded on 16 October 2020
In the training, he referred to his previous two (or preceding) related trainings in the series. I can't recall the exact titles but they did interest me.
So I went off to search his archive of classes. And I actually battled to find what I need. So I am hoping that someone can help me, or otherwise I wanted to make a suggestion.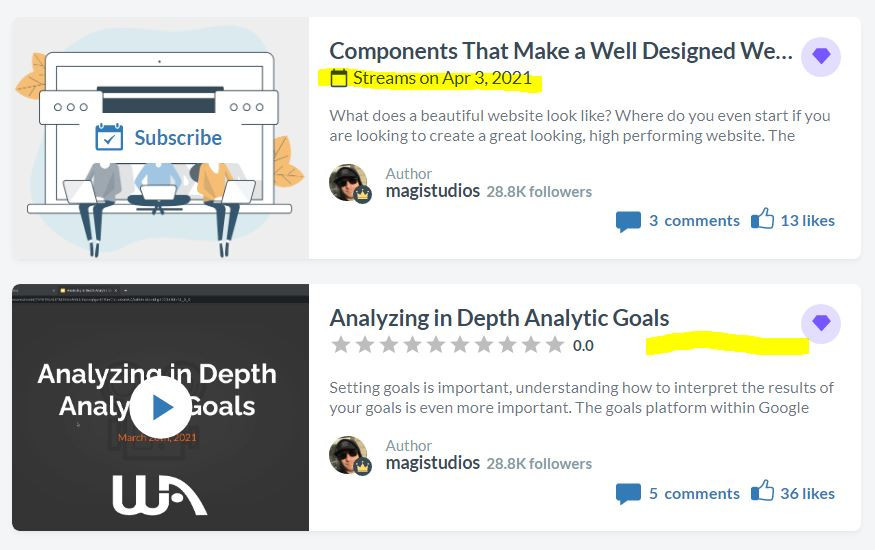 In the above screenshot, I can see the due date of the next training. Highlighted in yellow. But in the most recent training below that, there is no date displayed.
So my question is; Can we search for training based on a specific date? I guess I could work backwards on every training to find the two Saturdays prior to the 16th October, but it seems quite onerous.
So I was hoping that;
a) the training date of past training could be made visible on the listing too and,
b) there was a search or sort feature to narrow down the list.
If you have any thoughts, please let me know below. My question obviously applies to any classes and training on WA.
Thank you everyone. Wealthy Affiliate Rocks!!!
Maxmillion18's Posts
26 posts