I did it! Officially Upgraded to Wealthy Affiliate Premium Plus!
I did it! Officially Upgraded to Wealthy Affiliate Premium Plus!
Last Update:
November 13, 2020

As you know from my previous post, Wealthy Affiliate: Christmas before Black Friday, I've been testing out the free version of Premium Plus for the last couple of weeks - and it's fabulous!
My number one reason to upgrade to Premium Plus: The Premium Plus Training
Wealthy Affiliate's training has always been superb and Premium Plus takes it to another level!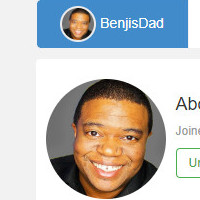 I've been building a couple of YouTube channels lately so I was really excited to discover the training by Chris Myles aka Benji's Dad. He is such an awesome YouTuber and explains things so neatly and succinctly. It's been a busy week so I haven't had time to implement all his tips and strategies yet -can't wait!
Just to give you an idea of how much Premium Plus training is on offer already.
I haven't had time to sample the other Premium Plus training yet. So far all the classes have been delivered by top income earners here at Wealthy Affiliate:
Kyle himself
Jay Neill aka Magistudios

Nathaniell
VitaliyG
Tim McKinlay

EdwinBernard has a great post with more details about the current training on offer, Premium Plus, have you found the Gold?

Reason #2 Impressed by Jaaxy Enterprise

Again, haven't had the time to thoroughly explore all the wonders of Jaaxy Enterprise yet, but so far I'm impressed by the lightning search speed. Anything that can save me time is a bonus right now.
Reason #3 Affiliate Income Potential
I haven't made a huge amount of affiliate commission at Wealthy Affiliate yet... I'm working on a strategy that should change that in the upcoming months, so the new income potential is hugely attractive.

We now have the opportunity to earn HIGH TICKET AFFILIATE COMMISSION right here at Wealthy Affiliate. I'm following a number of Wealthy Affiliate's top income earners and most (if not all of them) advocate selling high ticket digital products or online courses. It's a great strategy.
If you missed this info, Read the section on Amped up Affiliate Opportunity in Kyle's post: Announcement: The Future of Wealthy Affiliate is Here. (Screenshot below).


I'm sure I'll uncover loads more benefits as I dig into my new membership. I'll write a more thorough review soon.

My only regret is that I didn't make the bucks in time to get the $795 yearly deal for Premium Plus - I'm paying $99 a month for now.
Let's see what this year's Black Friday brings. Aiming to have the money available by Black Friday just in case I can snag a super hot deal.
Over to You
What did you decide? Are you still Premium or have you gone Premium Plus?

To YOUR Success!
Lauren

Laurenjean's Posts
271 posts