Saturday Seemed So Solemn & Silent!
Saturday Seemed So Solemn & Silent!
Last Update:
September 18, 2021

Hello everyone here in Wealthy Affiliate!
The morning started off well enough, but I knew it would be a long day. Monica and her daughter spent all day together, so I knew I wouldn't be seeing her until very late!
I went ahead and performed my normal routines on the computer in the Wealthy Affiliate Community!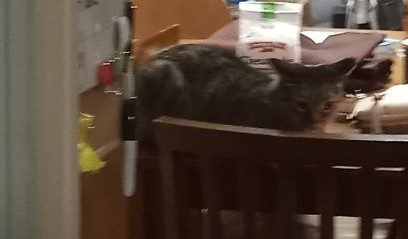 For some strange reason, Tig-Tig seems to have grown accustomed to the dining room table these last couple of days! I have no idea why!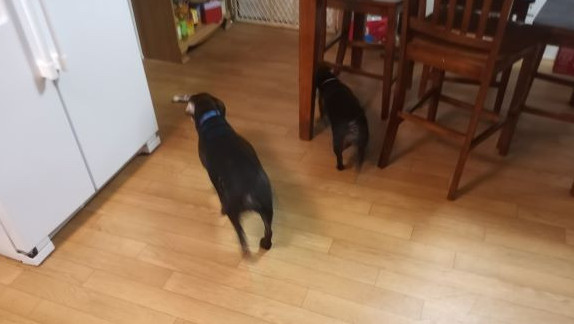 The Blog Dogs were noisily playing around in the house! I tried to get a good picture of them, but they were moving too fast! They seem to always be on the go!
I finally decided to get out and about, but only to go over to the eBay house where all of my various projects await--if I can find the motivation to do them!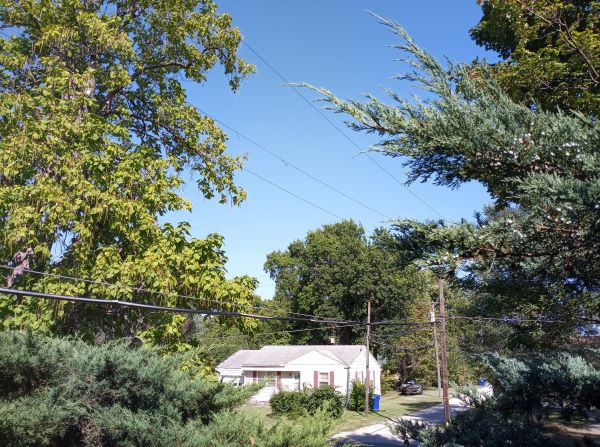 Once there, the sights were beautiful as the sun was then well into the sky! This was looking at the house across the street!
I ended up trimming some more trees to start filling up the trash can early. I talked on the phone with a couple of my friends for about an hour. There was also a little research in Wealthy Affiliate that I did too!

I am doing my best to get in the mindset required to launch my sequel book series! It is taking me a little longer to do this for some reason, but I am sure that I will get there!
Once I get in the writing mode again, it will be hard to pull away from it! With winter approaching, I hope to be in the zone by then!
I listened to the Kansas State football game on the radio, and our team won, so that was a good thing!
I was taking another break by this time, so I walked outside and took a few pictures of the quiet streets at the eBay house!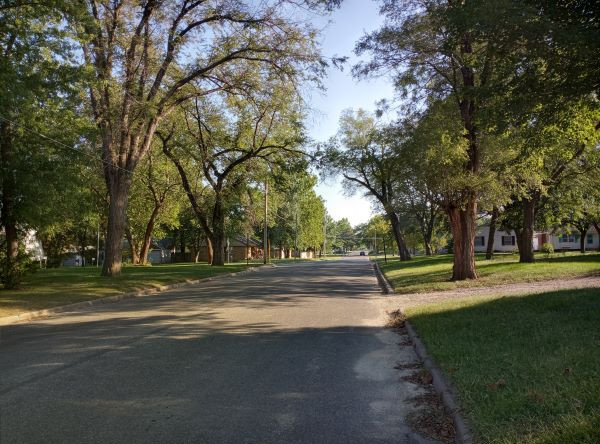 First South (above), and then North (below)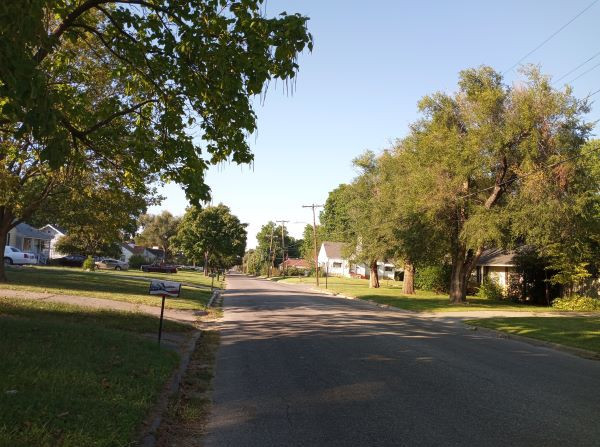 It was odd not to see more vehicles than this!
This was why my post was titled the way it was. On a Saturday, I would have expected a lot more traffic!
After performing some more mundane tasks, I decided to try to pep myself up by pulling out the motorcycle and going for a ride around town!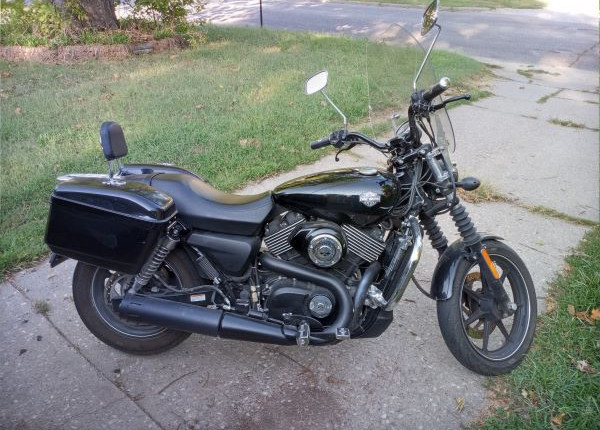 That lifted my spirits a little and got the juices flowing. One of the places I went was over to the locksmith shop house. I piddled around there for a while and was going to start my other van, but the battery was dead.
I guess tomorrow, I will go charge it up and see what is what!
I put the bike away, and then went back inside.
I must have fallen asleep, because now it is late, and I need to get home!
I HOPE THAT EVERYONE HAD AN EXCELLENT AND REWARDING SATURDAY!

JeffreyBrown's Posts
753 posts