Going From AdSense To EZOIC - The Best UX, Traffic Growth And MONETIZATION
Going From AdSense To EZOIC - The Best UX, Traffic Growth And MONETIZATION
Last Update:
June 29, 2022

Before I Dive In (Pun Intended)
---
I trust that you are all keeping safe, well and dry.
The Hurricane (Rainy) Season in the Caribbean started on 1 June and will run until 30 November. I love the Rainy Season but because the Earth has been ill-treated, our flooding gets worse every year.
The Season is predicted to be overly active and yesterday, a Potential Tropical Cyclone (PCT) passed over our islands. A Storm Watch was in effect until about 11 PM last night.
We still have intermittent heavy rainfall today and there has been flooding in the South of the island.
Any dramatic weather in your part of the world?
Not Google-Eyed About AdSense
---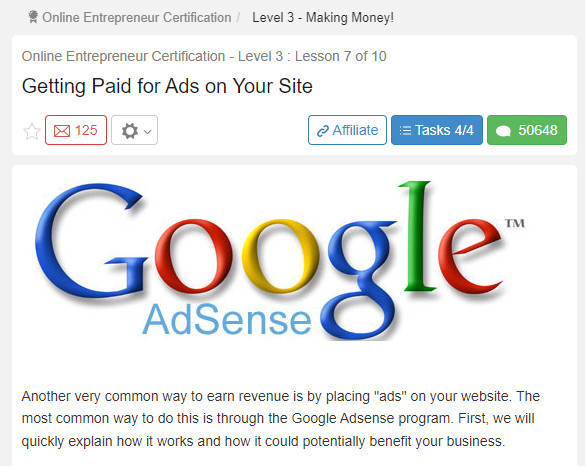 In Wealthy Affiliate's (WA) Online Entrepreneur Certification (OEC) training, Level 3, Lesson 7, you learn how you can start getting paid for ads on your website by joining Google AdSense.
This is one of the things that I would change in our training. It comes too early.
I was one of those who rushed into joining Google AdSense. A couple of hundred dollars came my way. Nothing to write a blog about.
The biggest drawback for me, however, was the impact it had on my website's User Experience (UX). It made my site painfully slow and my traffic suffered as a result.
I eventually left Google AdSense, continued building traffic and got my traffic on the right trajectory.
Prince Partha's Ad Recommendations
---
As you all know, I am a religious follower of Prince Partha's Potions. (I also live in the Islands and since he bestowed the title 'Lady of the Islands' on me, I feel obligated.)
Back in June 2021, (the 8th to be exact), he provide a blog post response to Simone titled, 'Parth's "Journey" and Tips.
Towards the end, he gave this insightful "tip":
---

---
My mind played around with these words for days and weeks. I researched both Ezoic and Mediavine. Mediavine was rested to the side because they require website traffic of a minimum of 50,000 sessions per month.
I was nowhere near that.
BUT, thanks to following the Prince's Potions, I was seeing my traffic increasing, first monthly, then weekly and then daily.
Things were looking up.
Welcome To Ezoic Access Now!
---
Unlike, Mediavine, Ezoic offers 2 levels for site monetization through the placement of ads on your website.
Access Now for websites with less than 10,000 visitors and,
Levels for websites with over 10,000 visitors.
Now, at the end of June 2022, with an average of 3,000 impressions per month, I have made a decision to join Ezoic with my first website.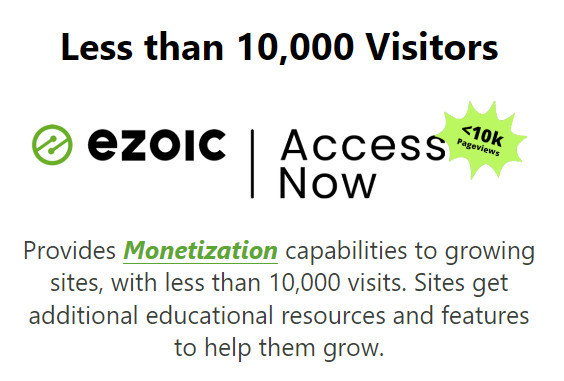 I have been on the Ezoic platform learning and understanding how this all works and what it will mean for my website, UX and revenue. It is proving to be an exciting opportunity and I am looking forward to utilizing all their resources to build my business - and my traffic.
Yes!
Ezoic supports your growth and your efforts, much like WA. That excites me even more.
What about you? How are your monetization efforts going?
Cassi
CassiOfTroy's Posts
343 posts