"Act As IF!
Last Update:
December 11, 2021

Hello Everyone!
It's a nice 62 degrees this evening.
The tree to the left is losing its leaves, rapidly. All of them are collecting in the pool!
For the next couple of days, continuous leaf skimming is part of a needed routine.
After skimming leaves, I headed out, to trim roses in front of the house.
Texas weather doesn't really put one into the holiday spirit, but I pulled out decorations, anyway!
No matter what's been going on from one Christmas to another, somethings are a constant.
I always have a tree and lights!
Act As IF
We are responsible for our own Happiness!
On any given day, we have choices. None of my days, lately, have been without some incidence, both good and bad.
All I have the power to have, is to be "Responisble" for my actions.
"Pause when agitated or doubtful." Wait to hear the next right thought or action, and then go a help another! Avoid reacting!!
The other day, I was spent, both emotionally and physically.
I'm a "No news, is bad news" kind of person. Talking about my problems, is not what I do, but thankfully, I have those folks around me that KNOW ME!
One word out of my mouth, and my BFF was heading over for a Girls Night!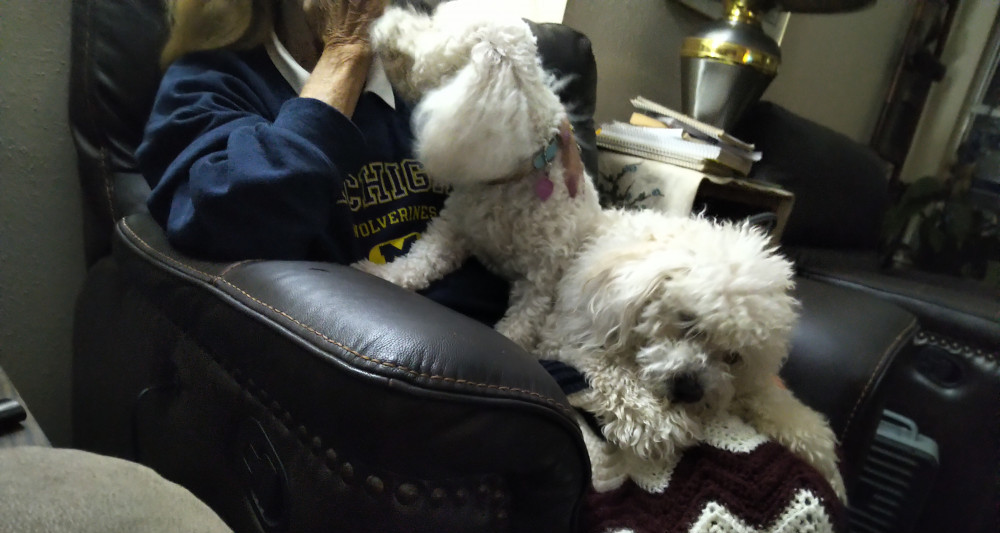 Doggies Fest! Kisses from Gracie, while GinGin gnaws her bone!
What a difference a Day makes!
Suzanne was in the Spirit! She had just come home, from outline, Christmas shopping with her daughter! She shares her kids and grand-children with me! I'm Auntie Barb;)
When it's girls night< Suzanne is sprawled out on couch, and my lap is often the girls' playground.
Who can depressed around this??
Typically, BFF crashes on couch, early, before I head upstairs, usually several hours later.
GinGin goes in carrier, and Gracie crashes with her Mom.
Next morning, when I awoke, they were gone. Suzanne had a major dental appointment, and tends to get up early. Since I had NO coffee, my routine of setting up the pot, so she could just turn on, was out! Off she went to start her Wednesday.
I woke and began mine as well. Since, I've had this head cold, I got a replacement for my usual Wednesday noon meeting. I used the day, to take care of me and my household to-do's.
Helping Others is Reciprocal!
"What we put out, we get back, 3-fold!"
Since, I've been under the weather, and staying home, I had put-off going to post office, and other errands.
I promised Fran, I'd send her some jewelry for her site, last week. I do not like "keeping my word"!
No coffee, got me out! First stop the Post Office!
We have 2 major PO's around here, and one that's tucked away.
Ed's Pharmacy is a little known gem!
Who wants to even attempt mailing at the PO, anytime in December?? Not Me!
Once I made it clear that I did not need a "Custom Slip" for a package going to Alaska, we were good to go. Not sure where this gal was, during American History classes, but somehow she missed that Alaska is a State!! Of course, she had to ask another person, but regardless, the package has finally been posted!!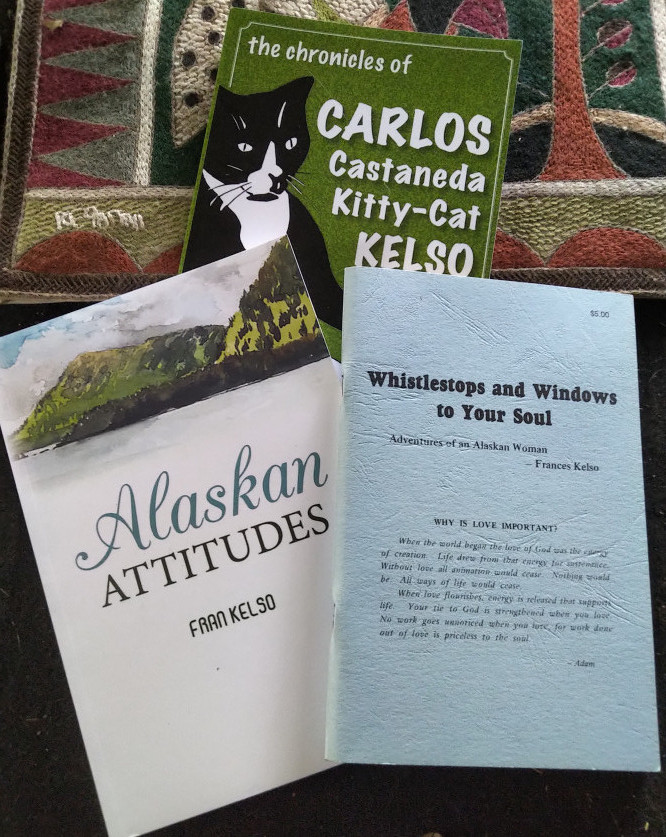 Look what was in my mailbox when I got home!!
What a beautiful surprise!

My "acting as if I'm in the Holiday spirit", is working!reSince, I already pulled out some decorations, I spent the rest of the day, cleaning and putting out a bit of cheer, here and there.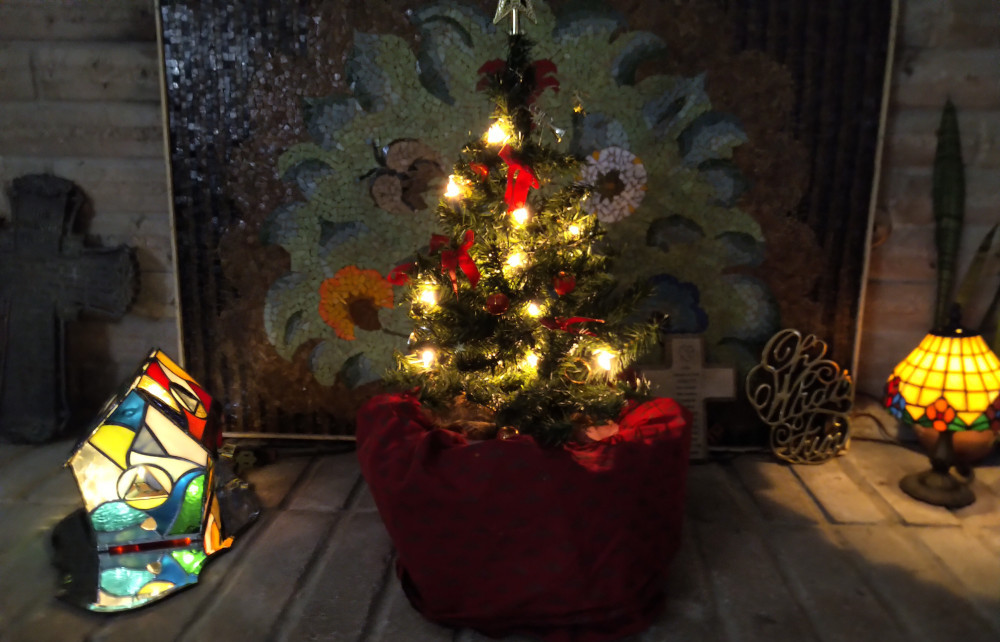 The fireplace mosaic was done by my Mom. While I did my stained-glass, she did mosaics.
This little Christmas tree belonged to my Mom, who passed away Christmas Eve of 2013.
Christmas time, has not been a family function, since my parents divorced. Christmas meant time with Dad and my step-mother playing nice, while my Mom was alone.
We were all raised Serbian/Greek Orthodox. Christmas is celebrated January 7th! As this is the Lord's day, and His celebration, it's not all about gifts! A good meal and family is all that was necessary.
With this in mind, I was not going to go to Michigan for Christmas. "Mom doesn't care about this day, anyway.", I thought. But something said "Go"!
I took my youngest son, Russ, with me for a needed road-trip. Grandma hadn't seen him in 10 years!
Mom had knitted Russ a V-neck sweater, a blue deep blue, which he wore for the first time.
Since it was during the Polar Vortex, weather was bitter cold.
I had told her I was bringing a surprise. When, Russ walked in, she just about leaped out of her bed! Michi, yes, she was always the first, to announce our visit, and Russ!
Next day, just I went to visit, while Russ was with his cousins.
Believe it or not, this was a very joyous time for me. I was the only one with her that evening, and was able to say, "Merry Christmas, Mom, see you tomorrow, and I love you!" Wearing her new Christmas socks from my sister, on her chilly hands, she made quite the picture! I hugged her tonight, and that was our final moment. I cherish this memory!
By morning, she was gone.
It's beginning to look a lot like Christmas!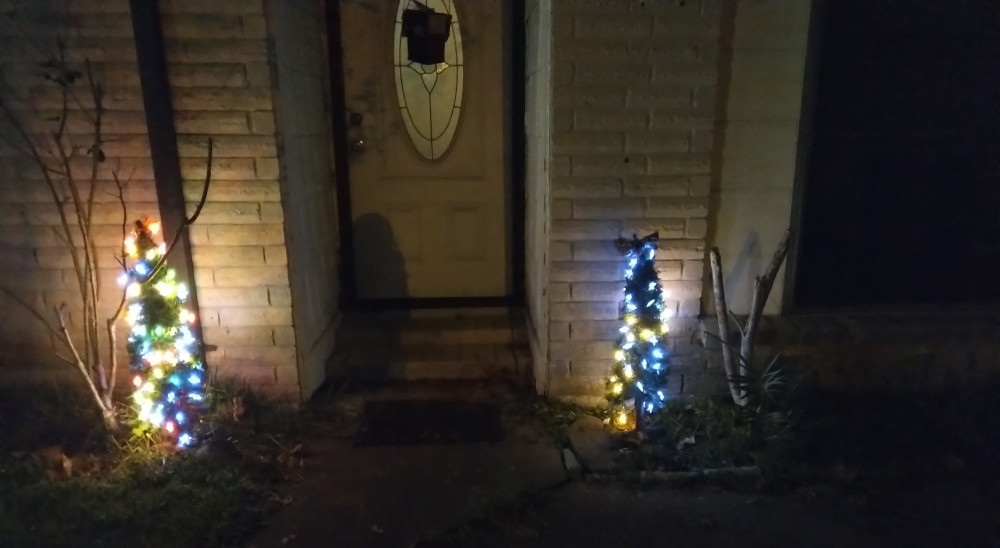 Not too, exciting but it's a start!
The plant to the right, is what's left of my oleoander bushes, after last years freeze. In the past, I've decorated these to add to the cheer. This year, they are but a reminder of just what was lost during that spell.
Fast forward to now, and it's
Saturday morning!
First thing this morning, the BFF wanted a visit. Both dogs were in need, as well!
Temperature is 59 and getting colder. Yesterday, was 81 til well into evening!
I skipped my Saturday morning meeting, as I'm still not a 100 percent. Let's not spread germs! We both had good news to share!!
I said, you go first!!
How about a cruise in February? Oh, twist my arm!!
Lindsey, Suzanne's oldest daughter, and her best friend, Jennifer, found a Caribbean cruise, for 5 days at $250 per person for 5 days!
Her BFF and her Mom's BFF! What a treat!!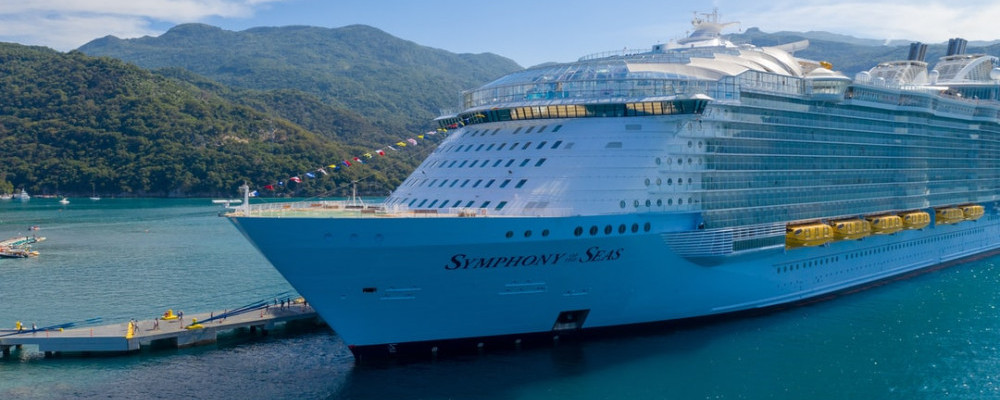 We were chatting about boats and cruises, as we made our plans. I came to me, my last boat-trip, also in February.
Imagine!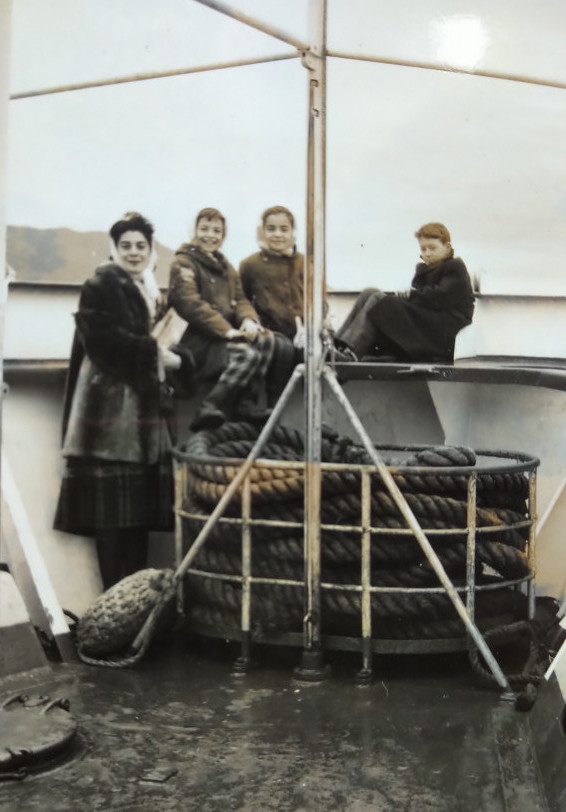 February 1961- Mom, me, Marina, and Chris! Dad is behind the camera.
Okay, I'm mistaken. This was our last boat journey, before getting back on the Leonardo DaVinci ocean liner, to head back to the United States of America!! I only thing I asked for Christmas of 1960, was "I just want to go home!"... From the mouth of an eight-year-old!
I got just what I wanted, except we were going to travel for 2 months. Having been pulled from school, we were off for another sort of education!!
Enough of this reminisence!
We all have things we can appreciate!


Sometimes, we need to look a bit harder, but there is always something!
I did hear from my oldest, who has been the major source of my misery, of late.
He misses his family, which he's chosen to alienate.

Things are looking up, in His time, not mine.

"This, too shall pass", comforts me.

"Nothing happens in God's World by mistake" .

He has a bigger plan for each and everyone of us.

Wishing everybody here at WA, a most wonderful Holiday season!

In closing, I'm sharing one of my favorite songs for the season!
Just in case link doesn't work...


"In this life we all go through hard times
When we struggle and pray for a lifeline
Just needing someone

To show us the way.

To you the glass might seem half empty

But's it's half full to those without any

So hold on to Hope

And try to have Faith

Oh, you've got to have Faith!

If there's just one secret to living

Whoever you are

It's learning the meaning of giving

With an open Heart/With an open heart!

If you offer the bestpart of yourself

Even when you don't have anything else

Honest and True

It'll come back to you

Love comes back to you!"

Happy Holidays!!
Best success in 2022!
Barb

Brichnow21's Posts
107 posts