Day 4: Build Your Own "Money-Making Machine"
Day 4: Build Your Own "Money-Making Machine"
Last Update:
September 12, 2018
Today you are going to learn something exciting!
You will build your own "money-making machine".
Well, you are not going to build a printing machine that prints new paper dollar bills. But something better and legitimate. ;)
You know when I got started on Wealthy Affiliate, I didn't have any prior knowledge.
I thought that building websites is only for super-humans or real geeks.
I thought that I would need to know some programming or some other "supernatural skills" as I figured out back then.
On Wealthy Affiliate, I found out that building websites can be fun! And extremely PROFITABLE financially...
At the moment, I have websites that are generating me income even while I am sleeping or laying on the beaches in Thailand.
Getting at this point required work of course but now it feels great. Today you are going to build one for yourself.
Day 4: Build Your Own "Money-Making Machine!
Again follow the steps carefully.
Building a website is much easier than you could ever imagine if you follow these steps.
#1 Step - Watch The Lesson on Building Your Own Website
In this lesson, Kyle walks you through the fun process of creating your own website.
Yes, it's a fun process when you are able to use the tools that WA provides. You don't need any programming or other special skills.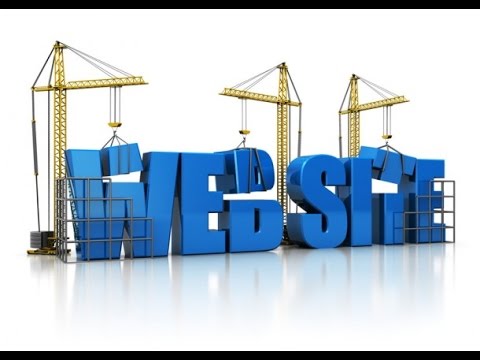 Create your own website today. It's fast and easy!
#2 Step - Build Your Own Website (AKA "Money-Making Machine")
The second step is building your own site.
This is one of the most important steps for you to succeed.
Remember that you can and will edit your website afterwards. It will improve over the time course.
Therefore, don't worry too much about little details at this stage. The key is just to get started.
NOTE! If you need any help when building your site, feel free to reply to this email and ask me for help or contact me directly on Wealthy Affiliate. I want to make sure that you get this done so you can start making money online.
You can also ask questions under Kyle's lesson and other Wealthy Affiliate members will help you out.
Congratulations!
Now that you have built your own website, you have taken a huge step to make a consistent income online.
Having your own website will make your process so much better. It's your own asset that grows in value over the time course.
Did you know that members of Wealthy Affiliate are often selling their websites for a big money? Take a look 3 examples below:
So there are 2 ways how you will make money with your site:
Making consistent monthly income through affiliate programs, ads, sponsorships, etc. or
By selling it to other people for a big profit as you saw above.
Tomorrow I will teach how you can make your first $1 online.
Stay tuned!
Check out your email inbox tomorrow at the same time.
Cheers,
Roope "Robert" Kiuttu
7-Day Plan to Your Success

At the bottom of each email, you will find the past and future lessons. This list will help you to stay on track and follow the plan. You can also easily return to previous lessons by following this plan.
Day 1: Get Started And Build Your Foundation
Day 2: Master the 4-Step Formula to Make Money Online
Day 3: 1 Key Make Money Online Faster
Day 4: Build Your Own "Money-Making Machine"
Day 5: Make Your First $1 Online
Day 6: PROOF That This Really Works
Day 7: Big Secret to Make BIG Money Online
--
PS. If you have any questions, don't hesitate to ask me below or by contacting me directly here.
I will be more than happy to help you out!
RoopeKiuttu's Posts
78 posts