Training By Nathaniell
77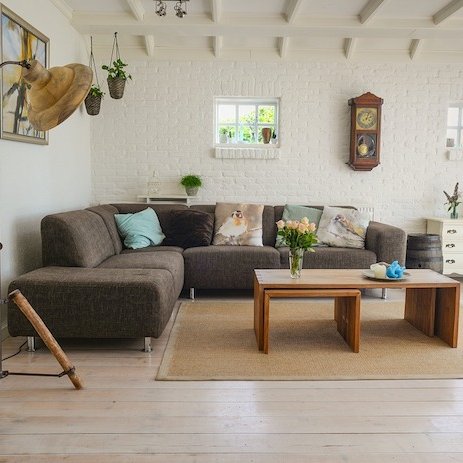 8 styles or formats for content on your website. These types of posts can work with keywords, but they don't have to. Take any topic…

Hi Nathaniel, great training, just what I needed to get started tomorrow with a new campaign. Can I just ask what your view is on using video as in video in blogs or just video blogs. Been toying with this for some time but never taken the plunge yet - is this something you do? Best regards, Hudson.
Answer
Upload plugins manually if they are too large to upload with the regular drag/drop WordPress uploader. This is necessary to start using some premium plugins,…
Thanks for sharing Nathaniell,great information. Just a quick question for you, what screen recorder are you using for this video? I'm trying to learn as much as I can about what the community is using. I'm familiar with Screencast-O-Matic, Monosnap, and Marion Black mentioned to me that she uses Camtasia. I would appreciate any information you can provide.
Send a PM if you prefer. Thanks.
Answer
***USING THE TRAINING COULD POSSIBLY CRASH YOUR WEBSITE. PROCEED WITH CAUTION***I am not a techie guy, so if you plan to use this training, please…
ATTN! READ THIS FIRST!This is a video that I'm publishing on YouTube to promote WA, so you'll hear some jazz about WA at the end…

Agree. You make it sound easy, Nathaniel. But, all those acronyms sounded like a foreign language. Thanks for this tut!

Jewel:
Did you bookmark this via your browser? Or, is there a bookmark feature in WA? (I've been MIA for a while).

Thanks,
Charlie
Answer
Hey Nathaniel, I thought we weren't allowed to have a video that is on our YouTube channel and here as well. I wanted to do this but the community said no, it's duplicate content. What are your thoughts about this?
Answer
Addition 1: If you find that your ads look fine on longer posts but they tend to bunch up on shorter posts, you can prevent…
Transferring a domain name from Godaddy To Wealthy Affiliate involves a lot of steps, but they are pretty simple. There are tons of reasons to…

Have you purchased your own domain name in Wealthy Affiliate? Or you want to transfer a domain name from GoDaddy to Wealthy Affiliate?
Answer

So I cant transfer my account until 2018-12-24 but i changed my DNS so it shows up in the list at the bottom in my site manager. How do I get my site from the .
siterubix.com
adress to my .com adress?
Answer
How to make a link: https://my.wealthyaffiliate.com/training/how-to-ma...Addition: When you grab your link, make sure to grab the http link after the "a href" part. There may…
Updates:1) You'll get an email from Wealthy Affiliate asking you to click a link, and agree to allow WA to be your new registrar. The…

Does the pricing for domain renewal remain the same as it was in Namecheap or is there an increase in WA?
Answer
If you are using Aweber and building an email list, you might not know that you can send out automatic blog broadcasts of all your…
Thanks Nathaniell !
Just starting my email marketing campaign and this is exactly what I was looking for! :)
I am hesitating between Aweber and Get Respone but I see that most people use Aweber here.
Do you have any experience with Get Response or why would you recommend Aweber above another?
Angelique
Answer
If you are starting to do paid advertising for your blog, then you should definitely look into Facebook ads! There are many types of Facebook…

Awesome, so this is called a dark post, thank you Nathaniel. ;))

Btw, Nathaniel, from yr experience, which social media platform did you find more effective to generate traffic to yr sites? Is it facebook, twitter, pinterest, instagram, stumpleupon, tumblr, google Plus, linkedin, . It is too many, lol. ;))
Answer