This is wealthy affiliate.
Last Update:
November 26, 2021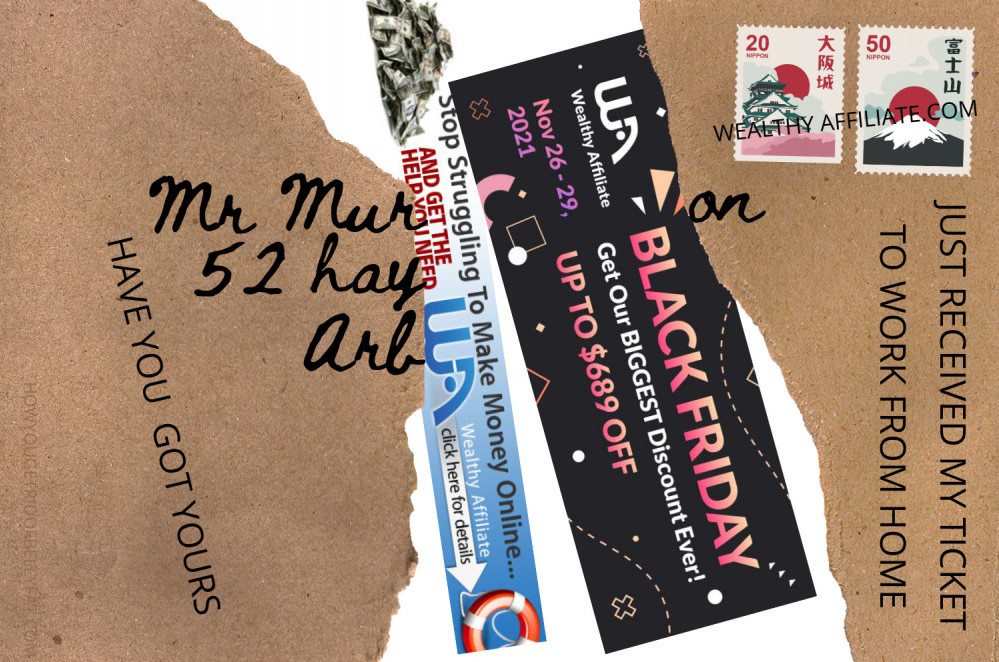 Howzit to all here at Wealthy Affilaite.
A short but sweet Post, just to say THANKS to everyone here at WA for all the help and encouragement.
I hope you're all taking advantage of this Great "BLACK FRIDAY" Deal
Here in the UK we are well into BLACK FRIDAY, and as you see from above I received my Ticket to Work from Home in the Post. lol
That's me set up for Next Year.
Cheers
Murray