Training By MarionBlack
111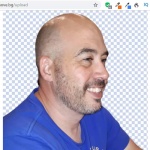 Some of my friends have asked how I managed to remove the background from my profile image without PhotoShop. So, here is a quick video…

That resource is growing steadily, Loes. How many free tools have you got now?
Answer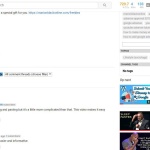 In this video we're going to look at descriptions, tags and hashtags.The description you put below your video is another very important ranking factor. If…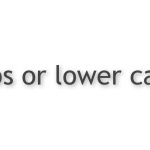 Today's video is about your video's title.Your video's title is probably the most important ranking factor so it's worth spending the time to get it…

By the way, Marion what software did you use to make this video. is it screencast o matic?
Answer
Today we're going to talk about making face as a real person. AKA talking head videos.I don't like doing talking head videos.I'm not a pretty…
Adding Images in WordPress 5Adding images to your WordPress 5 posts and pages just got easier. In this video you'll discover some of the image…
How to Upload a File. No FTP Required. In this video you going to learn how to upload HTML file to verify your website.This works…


Salted caramel is rather yum, don't you think?
Answer
Edit Existing Post or Page Using WordPress 5 (Gutenberg)In this video you're going to learn how to safely edit those posts and pages that were…
Thanks Marion, I'm a bit with the qualities of "page" and "input" now I realized that some are static and other dynamics, the pages are static so they are fixed above, as a menu, example. who am I, politca of the site, etc, and the entries are dynamic, to make my post .. is it like this or not? ahhhh ... I'm with the manual in hand jajaj

sometimes I do not understand some concept will be for the translator who does not do his job well? ;-))
Answer
Downgrade WordPress Version 5.0 to 4.9.8As you know I love the new editor but it may not play nicely with some themes and plugins. If…

Hi Marion,

Thank you...yes, I'll make sure to do my backups before updating. Great idea!

I just watched your video 'Gutenberg or Classic Editor? You CAN Have Both'... good stuff and your training is easy to follow.

Thanks again,
Monica
Answer

You should update all your websites to WordPress 5, Monica. Keeping everything up to date is important for security. Make sure to run a backup before updating.
If you want to continue to use the old editor you can install the Classic Editor plugin.
Gutenberg or Classic Editor? You CAN Have Both
Answer
Classic Editor Plugin for That Old Familiar InterfaceIn this video I'm going to walk you through reverting your WordPress website's dashboard back to what it…

That should not be possible, Richard. Have you checked the trash?
Answer

Is there a problem I can help with?
Answer
Upgrading to WordPress 5? Don't PanicOne of my favourite books of all time is The Hitchhikers Guide to the Galaxy. It's a book about a…

Answer