Training By MarionBlack
114
Adding, Moving, and Deleting Blocks in WordPressIn this video we're going to look at the different ways you can add, move, and delete blocks while…

Do we have any "blockheads" here? Ooo that must be me!
Answer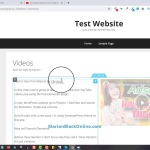 Make Your Videos Pop With ElementorMarion here from Marion Black Online. In this video you're going to learn how to make your YouTube videos pop…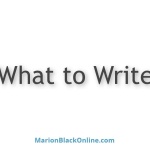 Affiliate Disclosures, FTC Guidelines, What to Write, and Where to Put It Today we're going to talk about Affiliate Disclosures and FTC Guidelines. If you…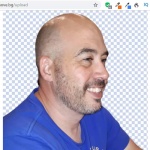 Some of my friends have asked how I managed to remove the background from my profile image without PhotoShop. So, here is a quick video…

That resource is growing steadily, Loes. How many free tools have you got now?
Answer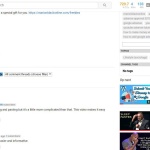 In this video we're going to look at descriptions, tags and hashtags.The description you put below your video is another very important ranking factor. If…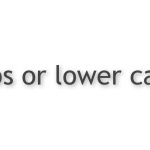 Today's video is about your video's title.Your video's title is probably the most important ranking factor so it's worth spending the time to get it…

By the way, Marion what software did you use to make this video. is it screencast o matic?
Answer
Today we're going to talk about making face as a real person. AKA talking head videos.I don't like doing talking head videos.I'm not a pretty…
Adding Images Using the Block EditorAdding images to your WordPress posts and pages just got easier. In this video you'll discover some of the image…


Answer
How to Upload a File. No FTP Required. In this video you going to learn how to upload HTML file to verify your website.This works…


Salted caramel is rather yum, don't you think?
Answer
Edit Existing Post or Page Using the Block Editor (Gutenberg)Completely Updated July 10, 2020In this video you're going to learn how to quickly and easily…

Thanks Marion, I'm a bit with the qualities of "page" and "input" now I realized that some are static and other dynamics, the pages are static so they are fixed above, as a menu, example. who am I, politca of the site, etc, and the entries are dynamic, to make my post .. is it like this or not? ahhhh ... I'm with the manual in hand jajaj

sometimes I do not understand some concept will be for the translator who does not do his job well? ;-))
Answer