Are You An Optimist, Pessimist, Realist or Opportunist?
Last Update:
March 02, 2022
I just saw this message on Facebook and it took me back in time when the word "opportunist" was used against me. Let's delve into it a bit and answer the question, "are you an optimist, pessimist, realist or opportunist""
The Full Monty
No, no, no nudity on show here, haha! Nothing but naked truth being shared: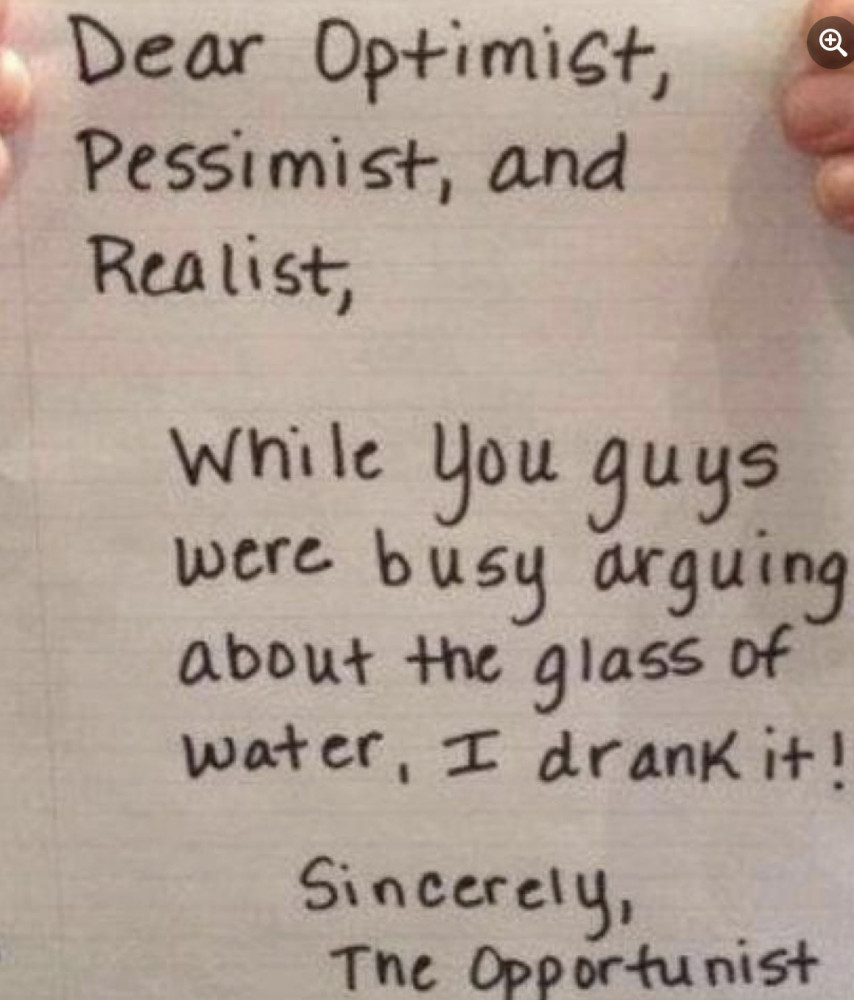 I just love this message! It really tickled my funny bone. As I said, it also contains naked truths. How so? About how people are inclined to argue - especially keyboard warriors - and in the context of this message, those people are so busy arguing that they miss the opportunity.
What Is An Opportunist?
According to the Merriam Webster Dictionary, there is nothing positive about being an opportunist, here is what they have to say: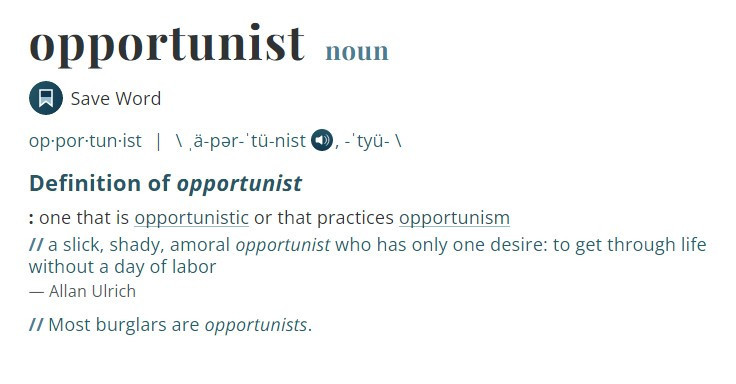 Yikes! They even describe burglars as opportunists!
Synonyms for Opportunist
And then the same Merriam Webster Dictionary goes on to offer the following as synonyms:
Acrobats and chameleons as a synonym - what the frikkadel???
Oh, okay, perhaps some burglars are acrobats and that is why they're successful at their "trade".

Just in case you're wondering (oh go on, admit it, I wondered too - but more because I didn't want to be including anything untoward in my article 😊), this is what a weathercock is according to Google:

Clearly Merriam Webster and Oxford are speaking different languages here. Don't you just love English - so bluming confusing at times!
What Being An Opportunist Means To Me
Thankfully English can be confusing at times, I believe this allows us a little poetic license too. So, for that reason, I do not agree that an opportunist is always something negative.

In my mind, an opportunist is someone who sees and takes advantage of an opportunity. How can that be bad? Look at what Merriam Webster has to say about the noun "opportunity"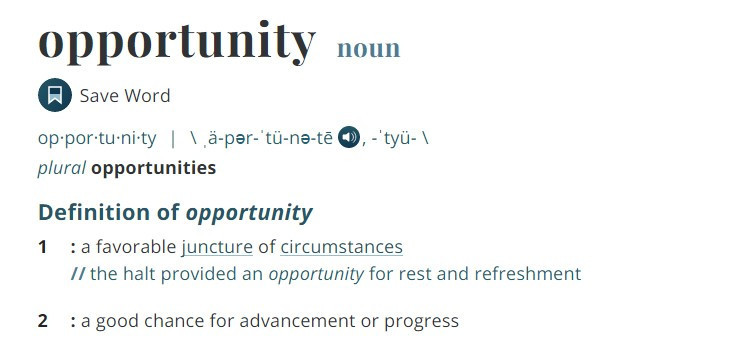 Opportunistic Online Business Entrepreneurs
So, in closing, I would say that we are all opportunists - in the best sense of the world. We have seen the opportunity and know it's "a good chance for advancement or progress"
Having said that, I think we have all encountered optimists, pessimists, and realists within the awesome WA community.
We may even have been witness to arguments amongst the different types of people too. Those are the arguments that hinder progress and also offer the opportunity to the true opportunists amongst us.
We are probably all a blend of more than one - which one do you think you are, and does that help you in your online business adventures?
Blessings
LouiseBT's Posts
134 posts