There are NO Limits only Self Imposed Limits
Last Update:
February 06, 2021

Do you often think "I will never do that" "never make that amount of money" "never be successful"?
Sound Familiar?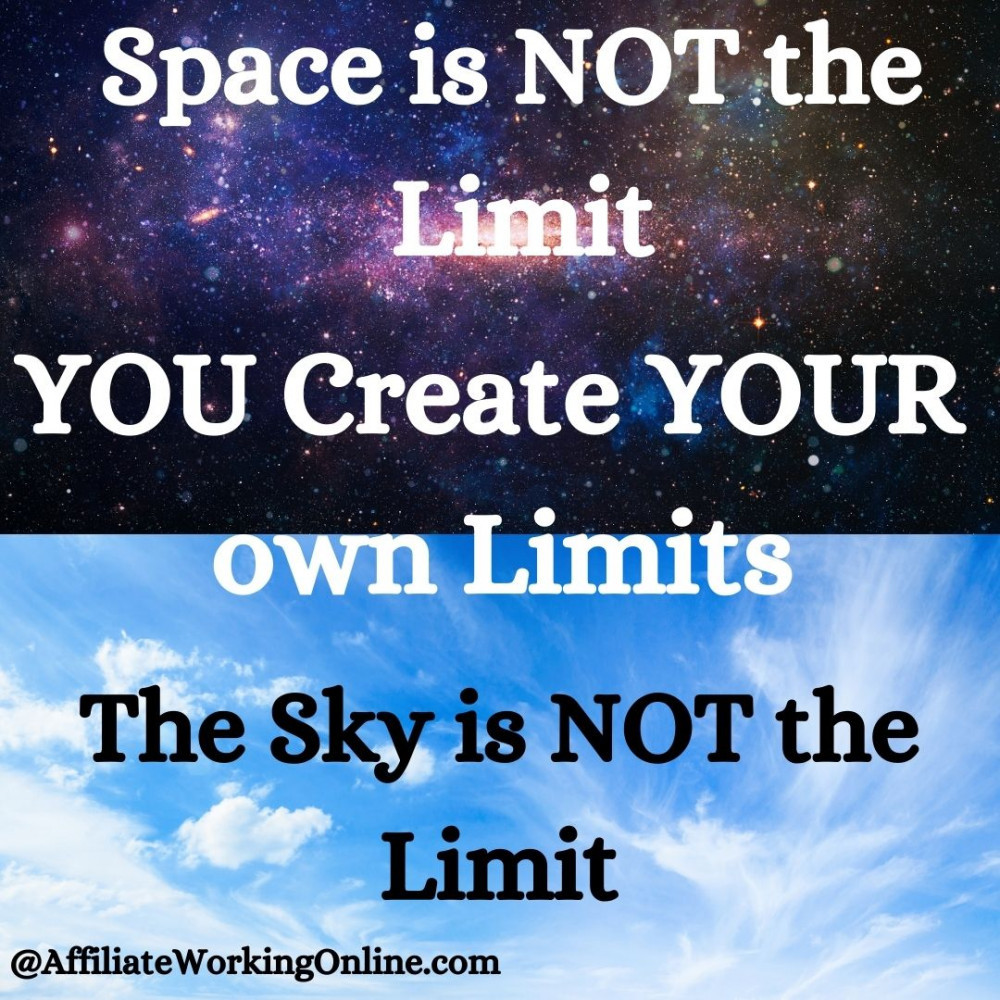 How about "No one in my family has gone to university / had a business / been successful / owned a big house / made lots of money ...... etc etc.
Are they things you say or think or hear often or heard growing up?
Said, thought and heard often enough, they become self-fulfilling prophecies!
YOUR thoughts
Literally create your world! It doesn't change overnight because your thoughts don't change overnight, doubts still creep in.
Do YOU really want to know how to be successful? Putting in the hours and effort and working hard is obvious.
BUT even that without the other thing does not guarantee success!
Mindset
What is it? YOUR Mindset!
Without the right mindset, you will either never get started or give up before you reach success.
Many come here to look and try it for free, which they should before jumping in. Unfortunately too many, in this world of instant gratification, look around, read some posts and then realise it could take many months before they start making money. So they leave.
Maybe a year or so later they return, having tried many things, been fleeced of hard-earned cash and still no further forward.
But had that person stayed, they would have learned a lot through the training and community and had at least one good website in place. The website would be on the way to making money.
Yes, you have to work hard, put in a lot of hours but you will have training and help.
If YOU have that dream to start your own business, there is no better time than NOW!
Go for it! Don't dream it, DO it.
Linda103's Posts
90 posts