Just for fun, land of giants II
Last Update:
February 06, 2020
Good afternoon everybody, here comes my Monthly WA post.
Land of Giants I
Some time ago I wrote a little post on what kind of things Michael grows in the vegetable garden.
https://my.wealthyaffiliate.com/laparra1/blog/land-of-giants...
Land of Giants II
It has happened again but this time it is not his "fault". His contribution to the orange field with 100 trees is that he weed wacks. Lots of noise, lots of fun, and his overalls has to go in the washing machine as it is very dirty and green.
The season starts in December and on one of the trees this giant was discovered. I made 2 photos so you understand what I am talking about.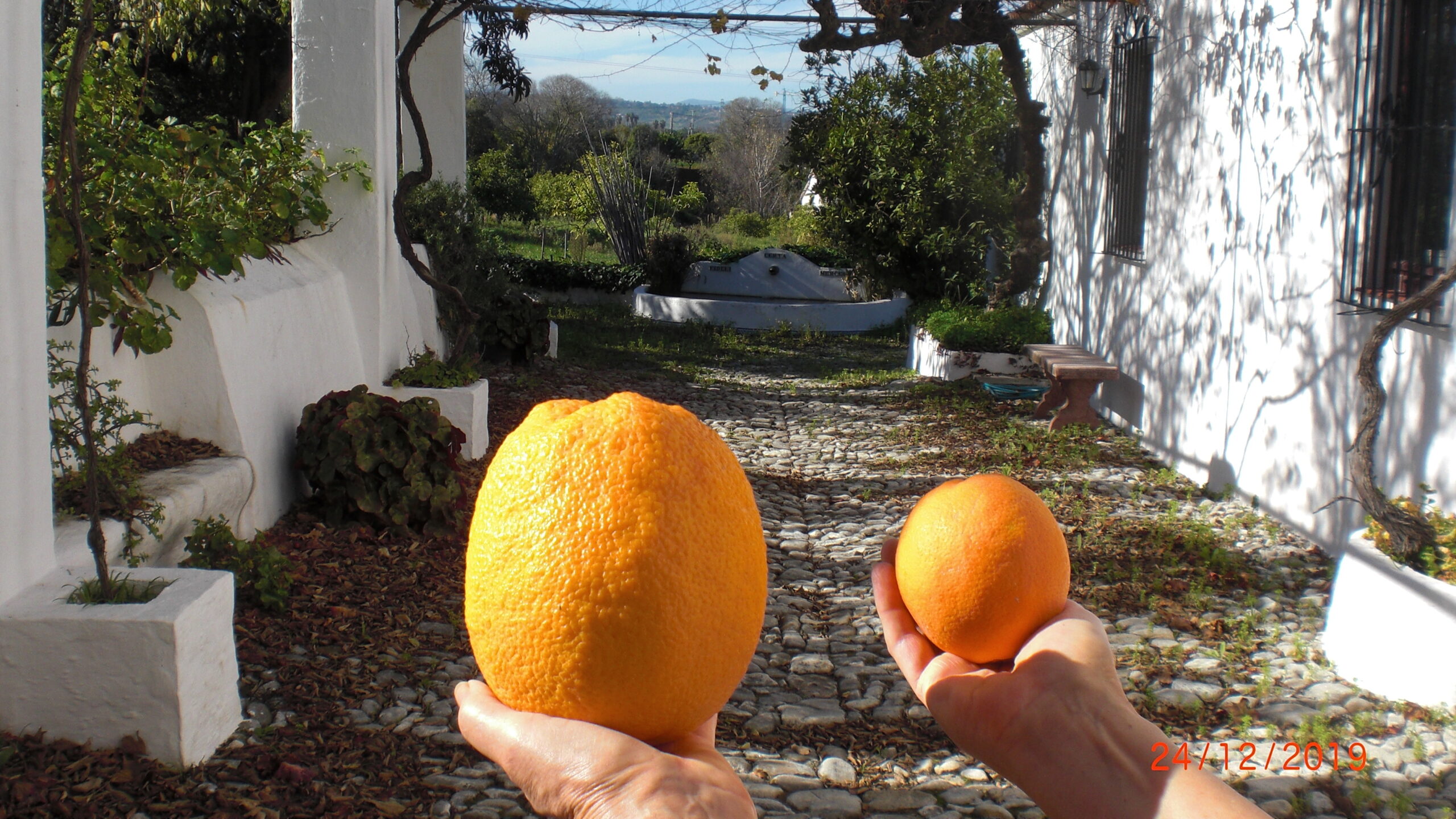 Compare between a normal and a huge orange
I suppose you get the idea but the next photo even illustrates it better. For this to happen I say it is the loving tender care the trees get. They are on a drip system. The weeds are plowed in plus the field gets all the leaves from the property too.
In1981 when I started on my farm I had no idea about agriculture. Having a lot of cobblestones around the house and in the patio, I was told to spray Roundup, that awful product of Monsanto to get rid of the weeds. 3 weeks later the weeds had completely dried up and Miguel, the gardener started sweeping. Suddenly the fish died in the fishpond. It was awful to see them floating upside down. Then I realized how dangerous this product is and decided to go green. From that moment on no herbicide/pesticide has been used on my farm.
My neighbor who surrounds my property with avocado plantations also went green years ago. That means this area has become a safe haven for insects, all kinds of birds and little mammals. Under one of the wood piles which are covered with a big tarp a family hedhog are spending the winter months. On one of the avocado trees on the property a camaleon was discovered, he was green so difficult to spot. I love to stroll through the garden and observe what is happening. One can learn a lot from observing nature. Creation, of which we form part is awesome.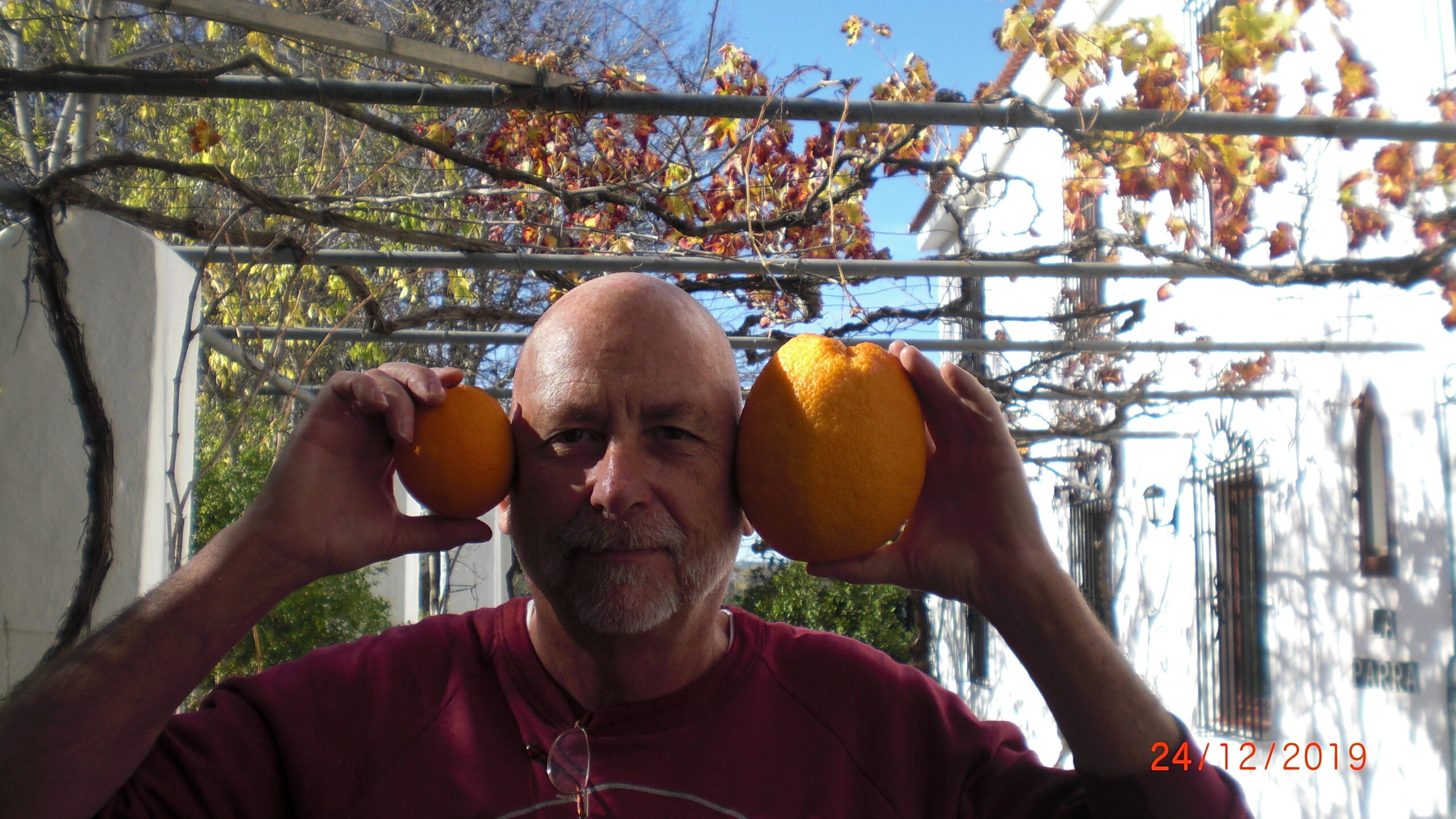 Michael and the oranges
We looked at this beauty for more than a week but then we decided to eat it. We shared it and the taste was delicious.
Greetings from the south of Spain,
Taetske
Photo Source: Private
Laparra1's Posts
48 posts