Las Vegas 2022. Ready to Rock!
Last Update:
May 03, 2021

Hey everyone,
I just wanted to spend a moment and give everyone a quick update about Vegas next year as I have been getting a lot of questions. As a result, the annual Super Affiliate Conference in Vegas had to be canceled in 2021 as travel from Canada to the USA, and most places in the world were restricted.
This was a sad day, and we certainly missed seeing all the amazing faces down in Vegas this year. But next year is a FULL go, FULL steam ahead, and we are already booking, and making plans for next years conference. The Las Vegas Conference is going to be back, and it is going to be better than ever!
We are already getting amped up for next year, and we are excited about all the projects we are currently working on. We are truly going to be changing the game in the year ahead, and 2022 is going to be no different. We are currently planning out our most exciting "marketing" side updates, the is going to make reaching Vegas more than viable for anyone.

Want an Invite? Make 300 Sales. That's It.
So how do you make the Vegas Conference?
If you make 300 new premium or premium plus+ sales, you are going to get an immediate invite to the Las Vegas Super Affiliate Conference next year, regardless of your location. This trip is all expenses paid, and is going to include some really amazing times next year.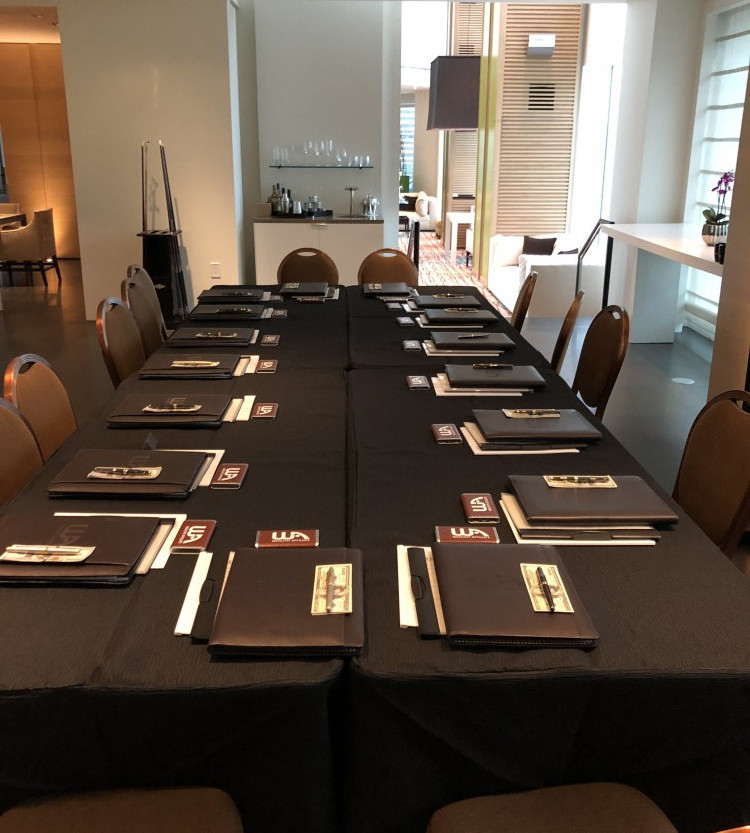 This 4 day, all expenses paid event includes:
Return Flights (from anywhere in the world)
Accommodations in a 5-star Vegas Suite
3 days of round table conference in an exclusive suite
A personal, 1-on-1 conference
Meals during the daytime conference
Amazing Fine Dining for dinner
World Class Entertainment
Ability to mingle with fellow Super Affiliates
Official & Exclusive WA Swag (new every year)
Hang out with us (Kyle & Carson)
We mix it up each and every year. There are always new surprises, new events, and new things to look forward to. During the conference element, you can engage in conversations related to the direction of WA and the innovative and evolutionary plans that we have in place going into every new year.
You will leave Vegas with newfound motivation, a game plan for the year ahead, and a way to triple or quadruple your business in subsequent years. I can personally tell you what we are working on is going to blow your mind, and we are currently working on a 5-YEAR game plan, much of which will be discussed at next years conference (and lots of it you will see implemented and rolled out within WA in the year ahead).
Brilliance is ahead, and I can assure you WA is only going to get better with every day that passes...and will become easier to promote and become a successful affiliate from as each day passes.
The 3,000 Sale Incentive: As an aside, if you can make 3,000 sales in a year (we currently have affiliates that are going to be close this year), you get a personal concierge/butler for your trip, and a personal chauffeur to and from the airport. You also get an entire Skyloft to yourself, this is over 1,500 sq/feet of luxury living for the duration of your trip!. :) Not to mention, you will be sitting on an immediate 6 figure business, with scalability to a 7 figure yearly income from there!

Start Your Path to Vegas NOW!
I want to make it clear, anyone and everyone that is a member here at WA can achieve this.
The folks that were in Vegas at the last conference were able to achieve this as a result of taking action training the prior year, and putting forth the effort. They are now sitting on a full time, and scalable income.
When you think about it, there are over 4.75 BILLION people online now. That is a great deal of people. Guess what all of these people have in common.
They would love to do something they love every day
They would love to earn more money
The would love a community & platform to help them accomplish that.
300 people, in the entire world is all you need to achieve this. You probably know, or within your circle of friends and family know 300 people that could benefit and love the platform and community here at WA.

If you are interested in working towards this incentive and building a full time and sustainable business promoting a service that you love (Wealthy Affiliate), I recommend that you head over to the Affiliate Bootcamp and get rolling.
There are 7 Levels of training within Bootcamp, and it will literally walk you through the process of starting out, right through advanced techniques to scaling and growing your business.

I will also be available to help you along the way, along with the community at WA. So you not only have an actionable game plan to help you get there, you are going to have support and mentorship the entire way until you get there.
We will not quit on you, if you don't quit on yourself. Anyone that puts forth the effort and gives themselves enough time to achieve amazing, will be seeing us in Vegas (and likely next year). Is this you?
If you plan on making the Vegas in the next year, drop me a comment of your affirmation below....and of course if you have any questions about the trip, or your WA promotions, leave those below as well. Let's do this!