Staying on track [How to do it amidst distractions]
Last Update:
May 01, 2021

I don't know about you, but I find the railroad tracks beautiful things. I think the photos of them going off into some distant destination are intriguing and inspiring. Whether you agree with me or not, one thing is certain, staying on track is vital not only for trains but for us, as well.
Getting on Track
If you are just starting out with your business you may find it hard to know which track to take. I mean, if you do a search for online business opportunities you could find something like this:

Over 2 billion results! That can be overwhelming for anyone—even a seasoned professional!
Of course, if you have done any of the training through Wealthy Affiliate, you know that if you are not on the first page (maybe page 2 for the super diligent searcher) you don't stand much chance to be found.
So what do those nearly 3 billion results tell us?
That there are a lot of people (websites) trying to get on the right track, but that very few are. I mean, let's face it if you are on page 10 million of the search results it is HIGHLY unlikely that you will be discovered!
Getting on track then must mean that we have to do something different from our competition does to stand out.
Step One
If you are here and reading this blog, then you are likely already in the right place to get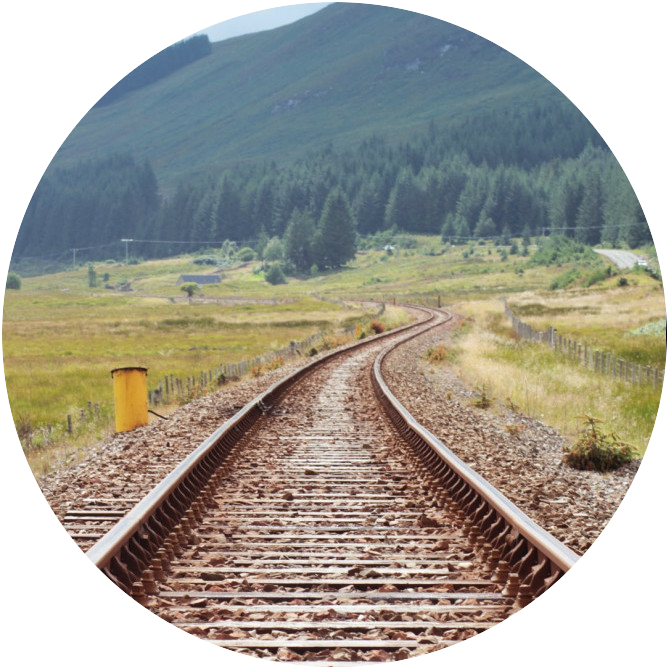 yourself going on the right track!
But you can't do it "halfway" and expect to get results. You gotta be "all in!"
That means that whatever amount of time you have to invest in your business (your website/blog) should be spent either in the training or classes here at WA or researching your topics and writing your posts.
Now I am not going to lie to you. WA is not for everyone. You have to work. You have to be willing to learn and to follow certain paths which will eventually lead you to success. It won't always be easy. There will be sacrifice, there will be sweat and doubt and fear.
But once you have gotten your rails on the track, it will be a lot easier moving forward.
I am actually doing the OEC training again. Even though I have been at Wealthy Affiliate for going on my fourth year in June, I still like to refresh my memory on certain aspects of the business. Plus, since Kyle and Carson, and Crew has updated so much of the training, it is a pleasure to watch many of the videos again. Granted I watch them at 2x speed, but still! There are so many little things that I have forgotten about, so many nuances that can make my websites(and yours too) better, that it really is worth a rewatch at least once in a while!
So to recap, Step One is to get on the learning train here at WA and ride it all the way to the end!
Step Two
Staying on Track
Life is full of distractions. It has taken me three hours or longer to write this post simply because of the distractions of life!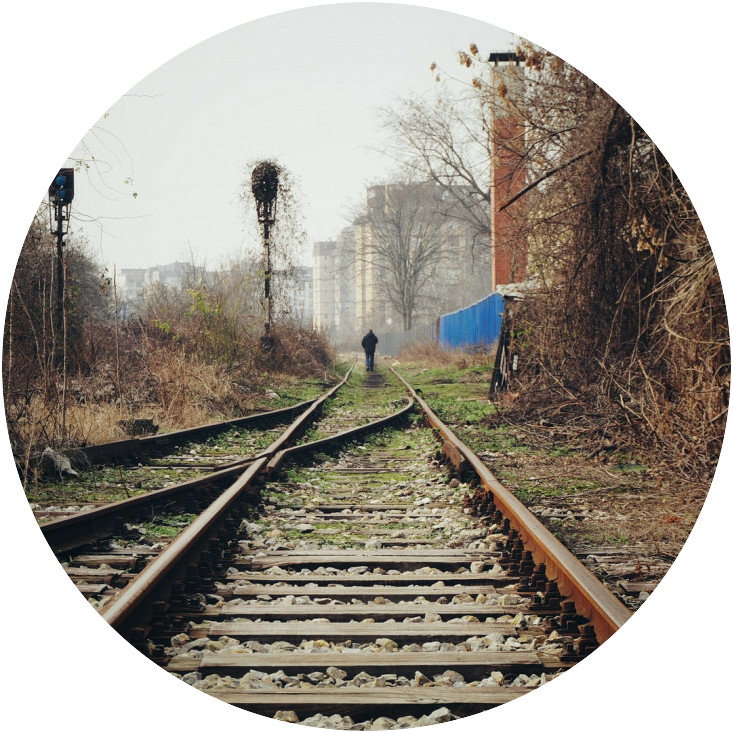 Life has a way of taking us in different directions than we intend to go so we have to make sure that the distractions are of value.
A lot of my distractions today were due to my granddaughter needing my attention. My time with her is valuable and I give her as much as I can. Even so, sometimes she just craves more attention. So today, we played a card game (she beat me!), went on a bike ride, and had a rematch of the card game (she beat me AGAIN!)!
This evening, though, she did her thing and I did mine which included finishing this post.
We have to set times apart for doing our work which includes training, classes, and the actual time spent on our blogs/sites.
I doubt that we would ever in our lives be free of distractions. They come in all forms it doesn't matter if we are single or married; with or without children; living alone or in a house full of people—there will always be distractions.
Keeping our minds on the things we have to do to run our business is vital to our success.
What works for me may not work for you, but here are some of the things I do to keep my focus while I am working:
Make a list. I like lists because they remind me of everything I need to do. I can check things off the list as I get them completed which also gives me a sense of accomplishment.
I have recently begun using the free version of Trello. It is an app you can use on a smartphone or on a computer. I do use it on both and it syncs well so I can keep track of what I am doing. It is a nice way to "chunk" up your tasks. There are many apps out there that work similarly. Try them out and see what works for you if this is the
I put on my headphones if I need to focus more fully and block out external noises like the dogs barking.
I stay off of social media and off of my phone. I have to. Those things can distract me for hours if I let them. I go on social media mostly when I am ready to make a post.
I do other things, too, this is just a small sampling.
Don't get derailed
A derailment can be costly and potentially devastating for your business. Distractions can create these "derailments" so keep your eyes on the track and keep your train moving ever forward.
Slow down if you have to, but don't stop for too long if a stop is necessary.
We know that consistency is vital for our sites to gain readers, potential customers and conversions!
Take care my friends and keep yourself on track!
Until next time!
Karin 😎
Karin13's Posts
347 posts