Winter Weather Wednesday Will Wake Wonderful Wanderings & Wonder!
Winter Weather Wednesday Will Wake Wonderful Wanderings & Wonder!
Last Update:
January 19, 2022

Hello everyone here in Wealthy Affiliate!
Kitty and I woke up to what had been expected--much colder temperatures, overcast skies, and some pesky winds which only exacerbated the cold temperatures! In fact, we only ended up reaching a high of 22 degrees Fahrenheit!)
Nevertheless, it is a new day and progress must continue!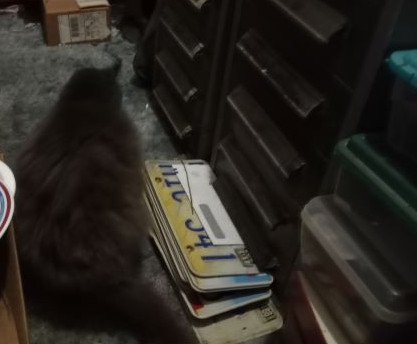 Kitty sort of seemed nonchalant about this as she had her back turned to me in the "office".
This didn't necessarily surprise me since we had been sleeping soundly, and had been very warm when the third alarm finally got us out of bed at 8 am! I told her simply that we had to get back in the daily grind!
The morning sojourn into the Wealthy Affiliate Community went without a hitch, and we were off and rolling!
The eBay house obviously had a chill in the air, and so the first order of business was more me to grab the home made candle I had constructed last night with four of the 100 wicks that I had received yesterday in the mail--from eBay, of course! (with shipping and taxes added, they cost me about 15 cents each!)
Last night, I melted wax from dead candles and poured it into another metal coffee can with wicks technically in place!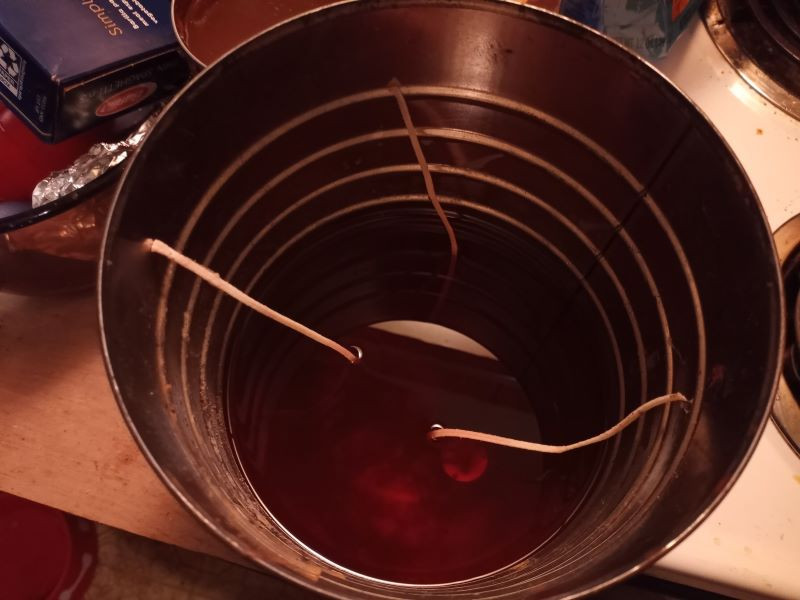 I ultimately added a fourth! The next time I do this will involve a homemade jig that I am making to keep them more centered as I slowly pour in the wax in stages.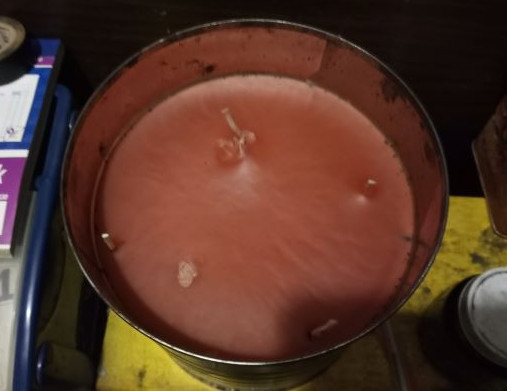 This morning's finished product looked like this!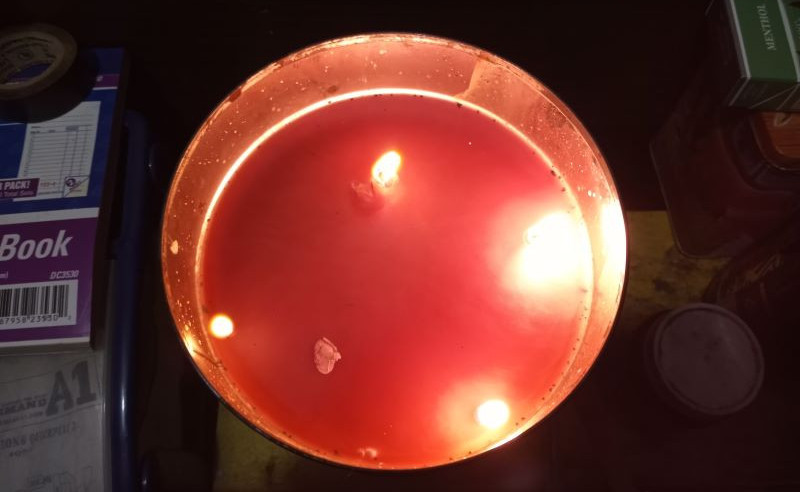 I will let it burn for a while before I affix the terracotta pot on top! This one will last several days, I suspect!
After I got it going, it was then time to perform yet more Wealthy Affiliate research! As many of you know this is a continual process, especially since things change almost daily!

Like I have always said, no day is deemed complete without doing this at least once! Now, I can get on with the day!
Business is still slow, though I know it is because of a variety of factors: Property taxes were just extracted, winter weather has slowed some things down, and finally, inflation is also crimping peoples' ever-shrinking budgets!
Still, I keep doing my best to be prepared to do a job, should one come in right now!
There are always things to do in a physical business even when the work is slow!
About this time, Monica called and came over shortly to drop off some things to me, and also took me to La Fiesta Mexican food restaurant for a late lunch! (I was paying, of course, but her car runs the best!)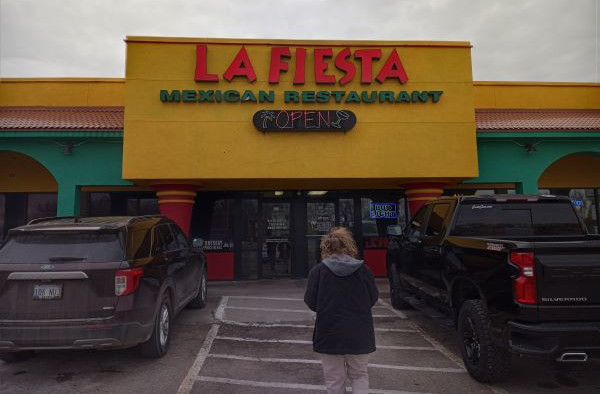 We talked and had a good time, and the food was GREAT!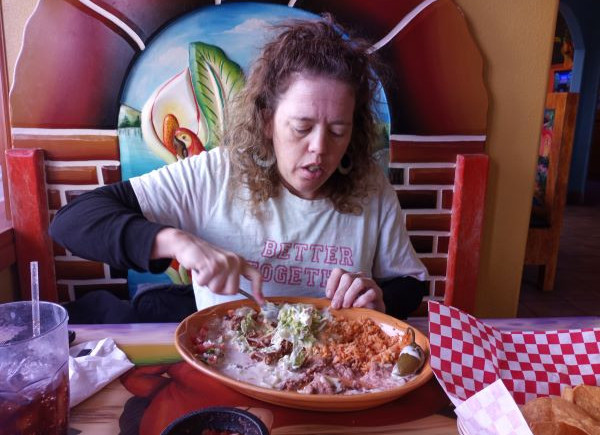 It was just long overdue! It is another small step in the right direction, IF we are to stay together!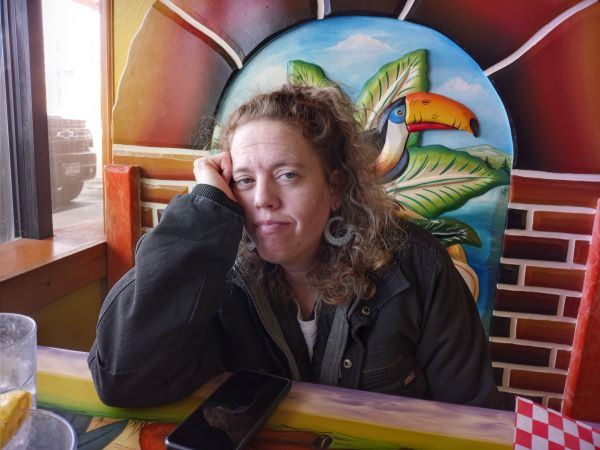 Then, in what seemed like a flash, our time was done!
When we were back at the eBay house and sitting in her car chatting, I took a picture of the one time that the sun came out today!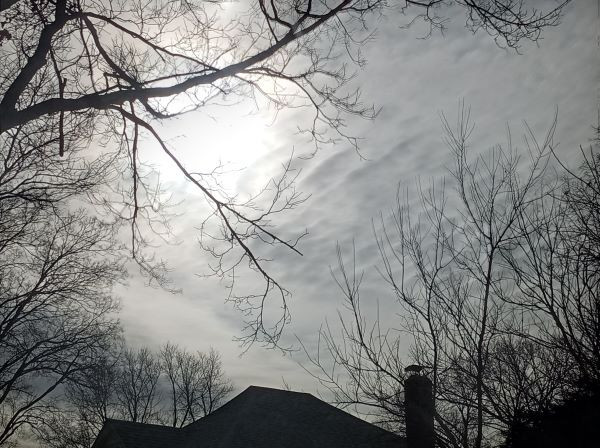 The rest of the day will be spent finishing writing this blog post, being on the computer again, and doing some work clearing away the fireplace to see what condition the chimney is in! I might get lucky there, so I am keeping my fingers crossed!
Here is another Blog Dog photo from the past! Monica stated that she will send some more soon!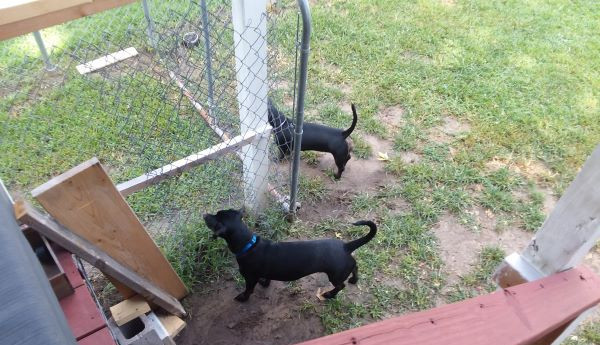 I HOPE THAT EVERYONE IN WEALTHY AFFILIATE HAS HAD AN EXCELLENT HUMP DAY, NOW WE ARE ON THE DOWNHILL SIDE OF THE WEEK HEADING INTO ANOTHER FRISATSU IN A COUPLE OF DAYS!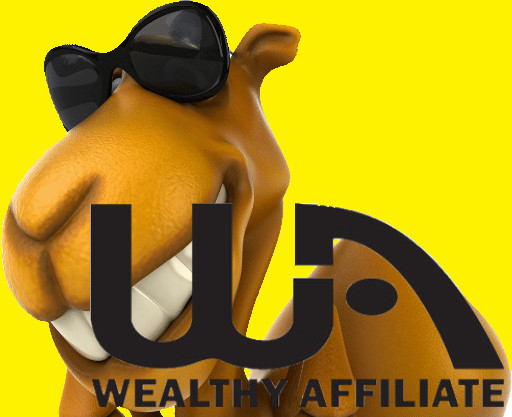 JeffreyBrown
Premium Plus
JeffreyBrown's Posts
987 posts