7 Lessons Learned By Sitting On Jay Neill's Hot Seat On July 2, 2021
7 Lessons Learned By Sitting On Jay Neill's Hot Seat On July 2, 2021
Last Update:
July 05, 2021

Twice a year Jay Neill devotes his Friday webinar session to reviewing members website. Prior to the event, Jay invites members to fill in a detailed application to sit on his HOT SEAT if they wish to have their website criticized, no no no, I really meant analyzed by him for all the WA world to see! During that hour Jay usually has enough time to cover about six website
I had applied to be in the hot seat on several prior occasions but was not selected. Can you imagine my consternation when Jay called out my name and website fairly early in the process! I felt like winning the lottery but with some nervousness.
How would my website stack up? I had asked Jay to pick the three most important actions I should take to improve my website.
Affiliate Marketing For Leaders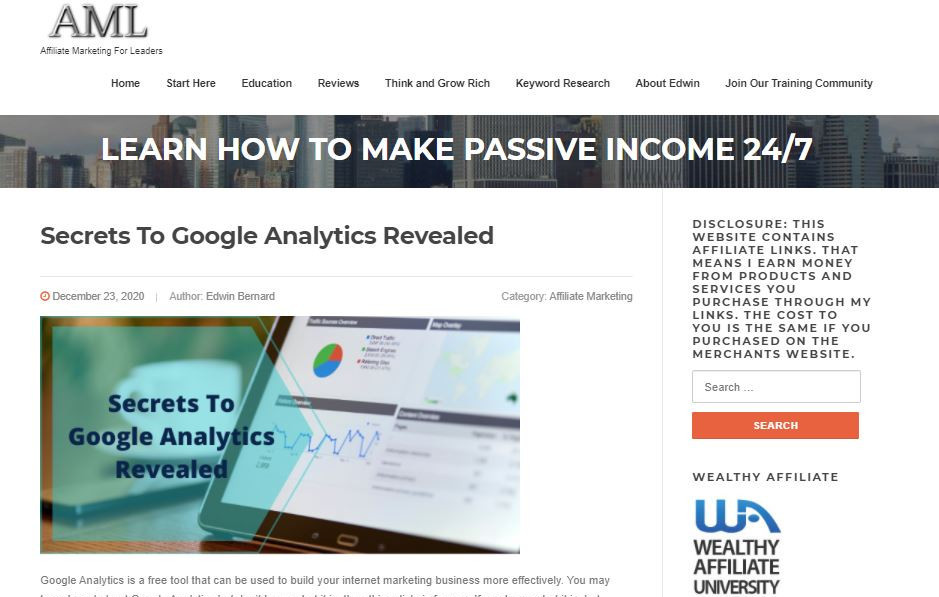 This is the name of my website. You can find the URL in my profile page if you wish to check it out. The specific post I had asked for detailed analysis was, Secrets To Google Analytics Revealed. You can watch the archive to this webinar to get all the details.
The link is Hot Seat Summer 2021 Jay's analysis of my website starts at the 12;50 elapsed time mark and ends ten minutes later.

I am going to summarize 7 main takeaways from Jay's valuable analysis.
Secrets To Google Analytics Revealed
LESSON 1
Provide an enticement to the Email capture form. Better yet, remove my sidebar entirely and sign up forms, with an enticement, at the end of my posts.
I have banners in my sidebar that I shall be repositioning to the footer area.
LESSON 2
Not to place external links in the first paragraph like I had in this post. Adding an external link is good, but should be used later in the post so as to not encourage visitors to leave who may not return.
This also adversely affects the rankings in the Search Engines.
LESSON 3
My meta title, a combination of 36 characters including spaced falls short of Google recommendation.
That is typically 45 to 65. Jay suggested expanding it as follows, "The Secrets To Google Analytics Revealed in 2021"
LESSON 4
My meta description consisted of the first few lines of my 1st paragraph. Jay recommended writing my own meta description instead of using this approach.
The meta description is what is added to my URL when someone finds it through an organic search. The purpose of the meta description is to help provide a snippet of compelling information to encourage the reader to click my link.
The All In One SEO that I use has a section at the end where both the Meta Title and Meta Description can be written.
LESSON 5
I had used a YouTube link to a brief video about Google Analytics. Jay recommended embedding the video rather than using the link as this would keep the viewer on my website rather than taking them away.
LESSON 6
Jay had given a series of webinars on Google Analytics. I summarized each of these webinars and had individual links to each of them.

Instead of having multiple links, Jay recommended adding one CTA at the end inviting my visitor to click just one link that would take them inside WA with access to all of these webinars.
LESSON 7
Jay also suggested increasing my font size from 14 to 17 or 18. Since I use the Block Editor I can do that.
In fact, I will write a future blogpost why I prefer the Block Editor compared to the Classic Editor. When I first started using the Block Editor 4 months ago, it felt awkward. The benefits far outweighed the negatives, so I stuck with it. It was Jays webinar on the Block Editor earlier this year that got my attention.
OVERALL CONCLUSION
Other than these seven areas, Jay thought I did a good job. My keyword rankings were decent and I was experiencing an increase in traffic.
The Mystery Of My USANA Post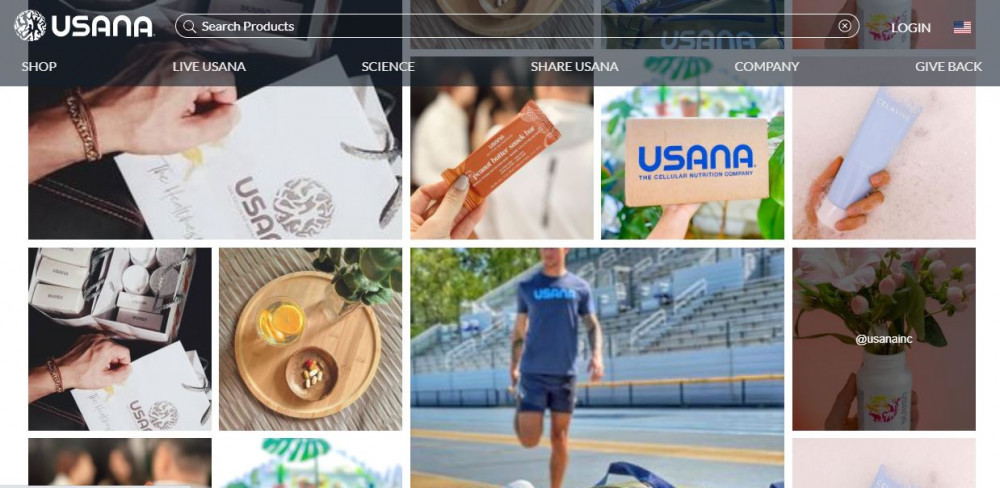 I could never figure out why my review about the MLM company USANA was doing so well in the rankings and traffic on my site.
Jay remembered I told him I was once a USANA rep when he stated he had purchased USANA products from a friend. It made sense for me to comment on Jay's USANA review, and it was that action which probably had resulted in the results I was seeing.
We all have the option to allow our website visitors to add the URL to their website when they make comments. You can find out which ones to this in your niche and visit those posts, leave constructive comments as well as your website URL in the appropriate location provided. This sets you up for back links that will help your website traffic and rankings.
I am planning on doing just that.
Work To Do
Many of the above recommendations apply to the vast majority of my posts. This makes me feel very encouraged because I have a path forward to improve my website SEO and generate more traffic and increase my rankings.
As I do this I can resubmit my sitemap as well as the URL in the Google Cearch Console which I expect will improve my overall results.
Thank You Jay
Jay does the hot seat session about twice a year. It so happened in this session several of us in the hot seat made similar SEO errors. This prompted JAY to think about scheduling another SEO webinar to address these issues that he may have not emphasizes enough before.
To many experienced affiliate marketers these issues are very obvious. I feel for most of us this may not be the case.
I owe Jay a huge thank you for selecting my website to analyze and give me valuable tips. From this point forward, I will be better informed to implement these recommendations on new blogposts. Plus, I can go back to my existing blogposts to look for these kinds of errors and correct them.
Look out for Jay's next hot seat webinar which will be during the winter months, and enter your website to be analyzed. I am certain that all the other WA members who ended up in the HOT SEAT will also benefit from the wisdom of Jay Neill.
Once again, Thank You, Jay!
Cheers.
Edwin
EdwinBernard's Posts
245 posts