Happy Sunday.I Am Physically Exhausted!
Happy Sunday.I Am Physically Exhausted!
Last Update:
April 24, 2022

( Cover Photo: Two women resting on top of balcony showing the background of a village neighborhood )
Hello everyone!
I know it's been a awhile since I last blogged. I just wanted everyone to know that things are going good despite of some troubles of moving into a place. :/


Other Than That....
Everything else is going wonders incase if you are wondering! Today I took Tyra to an appointment to get her groomed again. Especially after waiting this long, so I figured she would need a haircut due to her hairs that mostly grew so long that it was covering over eyes and her skin that constantly keeps bugging her. Which was why she was in a cone. :( Anyway, I requested on what type of shampoo they would use to stop her itching and they said they will give her the oatmeal shampoo or something tropical that does come with everything included in the package and I happily agreed and the front desk gal that I was checking in with had to check for any ticks and fleas. So far none because I always give her Credelio once every month that prevents ticks and fleas so it's all good! 👍😊

She originally said it would take approximately 3-4 hours but it only took about 2 hours for this session which was great! Then, I walked to the mall and I was in the mall to sit on one of those massage chairs for 14 mins and I repeated that same session for 14 more minutes which was wonderful and then I mobile ordered the nearest Starbucks (which still felt like a long walk) as I had to walk to the nearest stop to cross the street to get there and I made it there safe and sound so don't worry! 😉
I went inside to pick up my drink and snack which was a Danish roll and the cold drink that I've had is my new favorite! It's called the Ice Caffe Mocha and I love it so much! Plus I was there to use the restroom as I couldn't find any in the mall, but it was still a convenient enough spot none the less! So I was there to check on my phone for any inboxes and so far there was one coming from Jeff Brown who had posted a blog earlier in the day at 2:02PM my time! :) And so I got to reading that and as always, thank you for showing the wonderful pictures of your front lawn, the lovely street facing other people's houses and of course the sky. ;) then I got a courtesy call from one of the groomers that said Tyra is ready to be picked and so I said, "perfect and thanks" and that was when she said "bye." So I just shrugged it off and got up to be on my way and with in minutes of me crossing the street to get back on the other side when a cop car approached me as I was waiting for him to cross. As I was waiting for him to cross and that was when I knew he was waiting for me to cross as well and that was when he drove on and smiled at me as he waved and so I waved back and smiled also. :)

Anyways, I went into the store to pick her up which I will show you pictures and post them underneath this blog post!
So here they are.
Thank you for taking the time to read this blog and hope you have a very great evening portion to this Sunday. Although Monday has already started for most of you. So let's make a great week!
Take care now!
Myra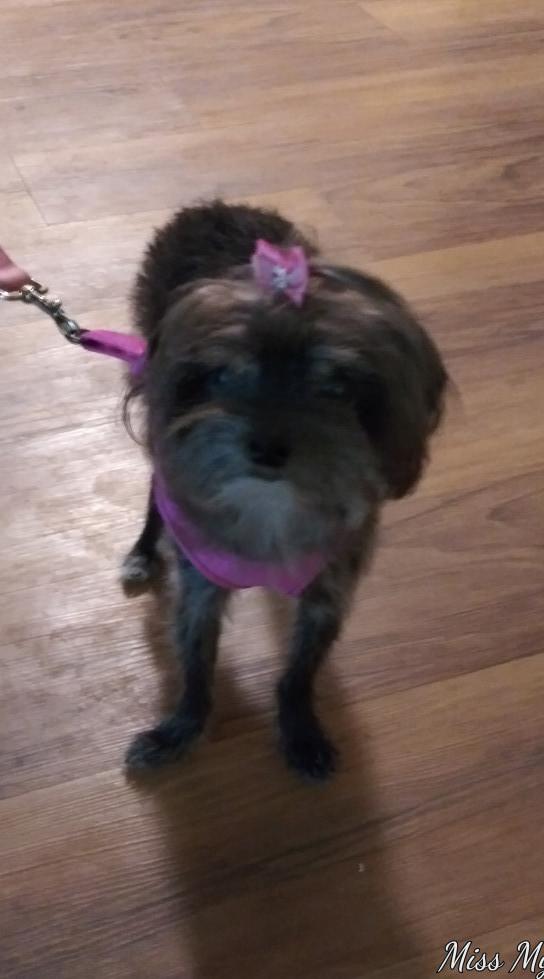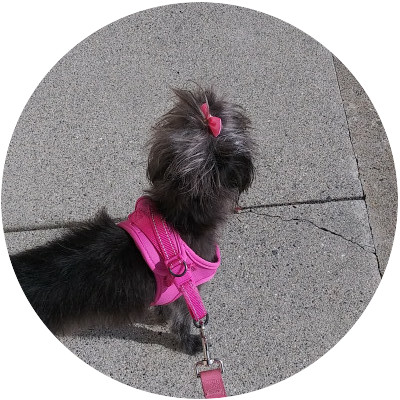 CherryRed20's Posts
87 posts