Why Being A Wealthy Affiliate AMBASSADOR FOR 1 YEAR Means So Much
Why Being A Wealthy Affiliate AMBASSADOR FOR 1 YEAR Means So Much
Last Update:
August 16, 2021

What You Put In Is What You Get Back
---
I want to share with you why being a Wealthy Affiliate (WA) Ambassador for 1 year means so much to me.
Yes!
1 year - 365 days - have passed with me not missing a beat as a WA Ambassador and I am truly, truly grateful for you and your support in achieving this milestone.
Why?
Well, simply put, I do believe that what you put into something is what you will get back. Better yet, if you invest your time, energy and efforts with a good heart, mind and intent then the Universe will bless you 1000 times over and over.
It is called "good karma".
Thank you, Catherine
---
This morning, the first message I read was from Catherine. I know that she will not mind if I share it.
At 7:05 AM today, Catherine thought about me and shared sincere sentiments to start off my day and week.
I was teary-eyed.
Catherine is a WA Member I consider to be a Role Model in many different ways. As successful as she is, her humility and authenticity are always on point when supporting the success of each WA Member.
Thank you again, Catherine!
Ambassadors Are Servant Leaders
---
Again, this is what I believe.
"To whom much is given, much, MUCH more is expected."
This is why it was important for me to step into these shoes ONLY WHEN I had achieved some measure of meaningful education and results in building an online business.
For me personally, it would not have served my purpose to be able to serve others.
But, along the way, I have learned that more than the technical know-how, being a WA Ambassador, a WA Leader, someone other WA Members look up to, carries with it a sense of honour and sincere behaviour that is often forgotten.
When you CHOOSE a higher purpose, (not by manipulating the rankings), you should make sure that your behaviour steps up with you.
It is easy to see through a glasshouse.
Ambassadors Are Our North Stars
---
My highest WA Rank was 9 and I purposely stepped down because I did not think that I was worthy.
At that time, I thought that I would simply slip back down somewhere and rest comfortably. But I am not a "rest comfortably" kind of person.
I love to reach out and extend a hand for others to come forward and so, I started to invest my efforts more into the welcome that I give to our new WA Members.
Now, much of my time goes there, pointing them in a good direction and helping them to get off to a great start by understanding what is involved to succeed online.
There is a lot to do in WA and that is the "niche" that I have chosen. From there, I can discern who has the grit, mindset and determination to succeed with some welcomed support.
My Bucket Is Overflowing!
---
I am so happy that I have been able to hold the fort for so long.
As the Prince has pointed out, now that I am building out my MMO website, I can genuinely promote our WA community, support and the type of coaching that I want to be recognised for.
My bucket is overflowing!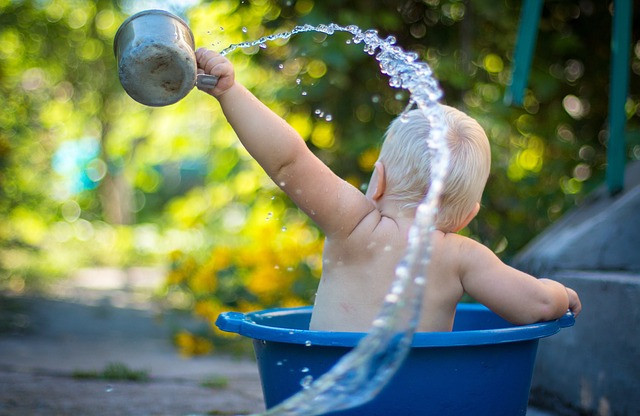 I am proud to say that I have genuine FRIENDS - people who have my back - at WA and all over the world! (Wait until I start travelling again guys.)
That is powerful and priceless.
How could I not continue to show up, participate and help others progress when I have been gifted so much?
Thank you, everyone, for your confidence in me and for all the support that you give me each day.
Ambassador or not, I will always be here to serve.
Cassi
CassiOfTroy's Posts
288 posts