Second Featured Snippet with Google plus more
Last Update:
February 04, 2021
Not 1 but 3 posts on page 1 On a roll tonight
Actually two of the same post and another 1
I just posted a blog about having a featured snippet with one of my websites so I thought while I have Jaaxy opened I might look at the other posts.
https://my.wealthyaffiliate.com/apache1/blog/google-number-1...
On my other website, I just found again a Featured Snippet with Google and Yahoo in no 1
---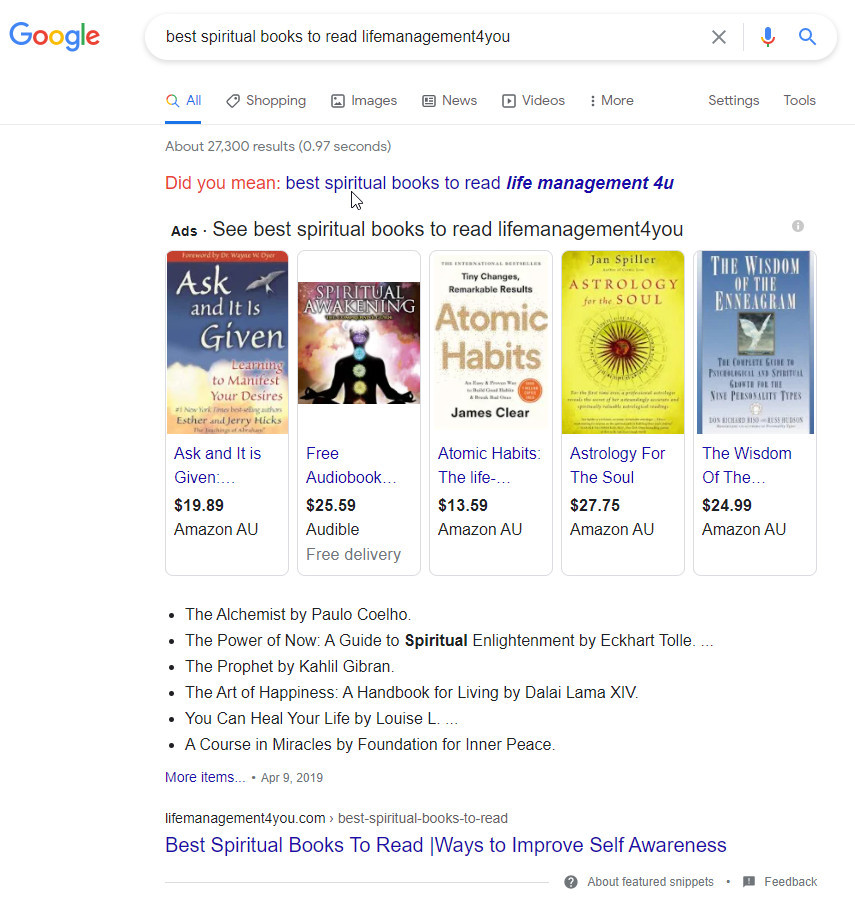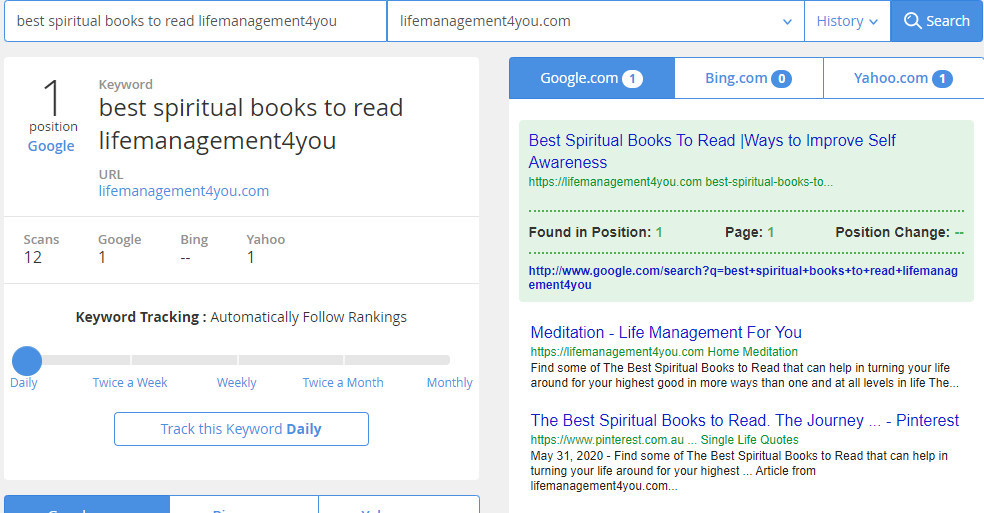 One thing I noticed as you can see from the image above the second post under my featured snippet is also mine as a Number 2 position for a different post and a no 3 position via Pinterest for the same post as the featured snippet.
Not all keywords you select are shared by the Search Engines
The strange part (well not really strange ) is that with the second post is that Google has not shown my full keyword title but only part of it as when I checked that actual post in Jaaxy under the full title I am only at 17 with Yahoo only.

So it goes to show Google will rank you for another keyword and not just want you have selected.
So don't be discouraged if your post is not always in the number 1 spot with your selected keywords and you can still rank as you write naturally with other keywords in this case it was only one word compared to my selected keyword as you can see.
Not all selected keyword will rank
This is why is it important with what Wealthy Affiliate keep telling you to place your keyword in the title, in the first paragraph, and somewhere within the article and then just write naturally.
You will be surprised when you do this you can actually rank on page 1 with another keyword as shown in this case.
I checked my other posts but these are the only two with featured snippets so what a wonderful night it is for me.

So for me, this ended up being a bonus evening.
Andre
Apache1's Posts
163 posts