5 Year Badge
Last Update:
June 15, 2022
This is just a short post to say that when I went on my computer this morning, I was pleasantly surprised to see I had received the 5-year badge here at Wealthy Affiliate.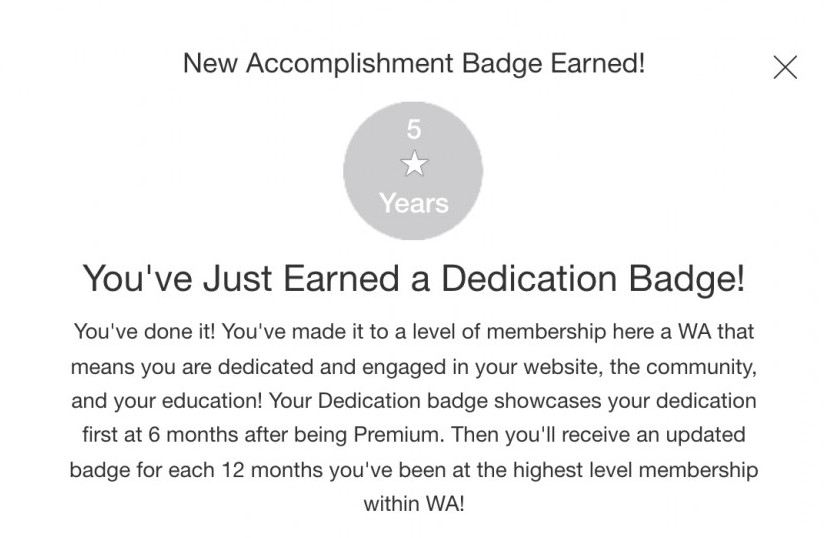 It seems that it was not that long ago that I originally signed up with the platform. Time certainly does pass quickly.
Over the years I have learned enough to know that I still have a lot to learn - especially when it comes to this business. This is a process that takes time, dedication and persistence.

It is a journey that has its ups and downs. However, the sky can be the limit!
What other business can you think of that offers no strict rules, no boss and unlimited potential? If you have the desire and ability to apply yourself, you can create a real business.
One of my favorite aspects of WA is the vibrant community here. People from all across the world come together to share their knowledge and lift each other up.
I've made some great friends here that always brighten my day.

WA is a place like no other. I look forward to continuing my journey and pushing past the hurdles to see where the road goes.
Never give up. Never stop. With the help and training here, you can accomplish anything you set your sights on.
To your success!
Susan
West2000's Posts
27 posts