Difficult Week but Great Hike and View of Volcano
Last Update:
February 07, 2021

Hi everyone,
I was very glad to have WA last week since I had a stressful time with my regular job. Suffice it to say I am looking forward to being done with it someday.

I am comforted to know what I learn here can help make that possible. Between rental properties and my websites I fully intend to be my own boss within just a few years. I will not be retired since I will still be working but I can "retire" in my early 40's from working for someone else. I will be extremely proud of that!
I went for a hike last weekend which was great. Ironically with erythromelalgia in my feet I am able to do more in winter now than summer. I went up a mountain trail I had seen in summer but could not attempt. I didn't go very high up but since the drive to get there takes you way up anyway the view is gorgeous. I felt great which was amazing since I have felt sick for months. I felt so good I thought I should do this on a regular basis and hopefully go a little further up each time. The trail is up in these mountains we can see from home in the photo above.
This photo shows Mt Spurr, our closest active volcano silhouetted in the sunset. Yes, on top of blizzards, freezing weather and sometimes hurricane force winds, we also have volcanoes here! Oh and don't forget the earthquakes!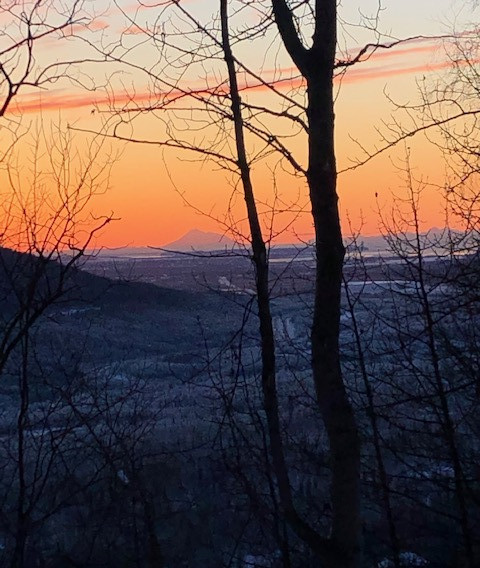 This was the view from my hike. You can see a house on the mountain here that was abandoned after damage from the huge 7.1 earthquake 2 years ago.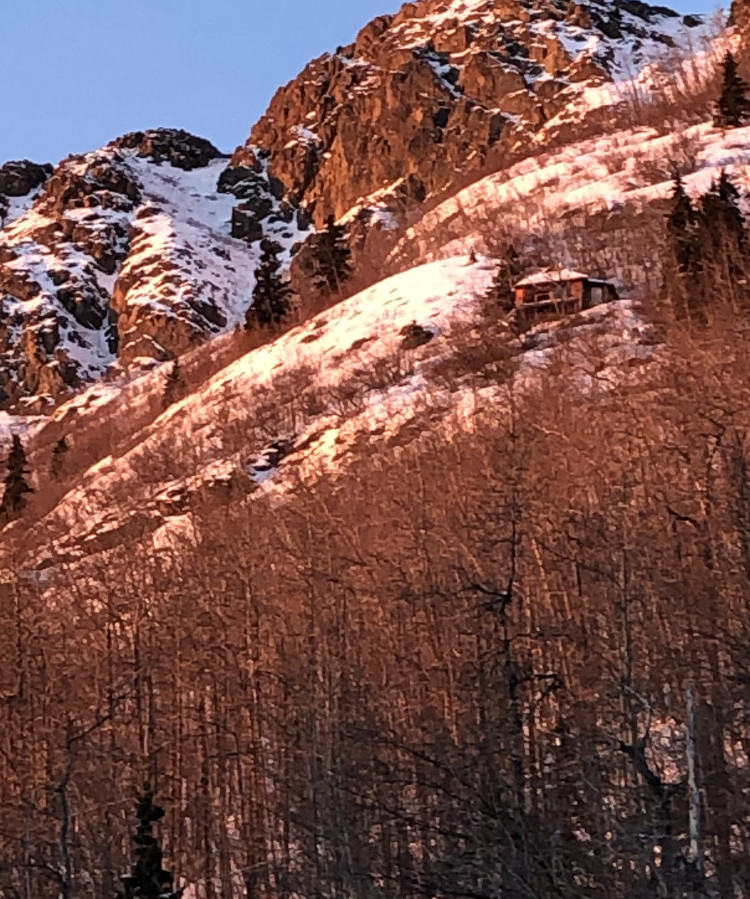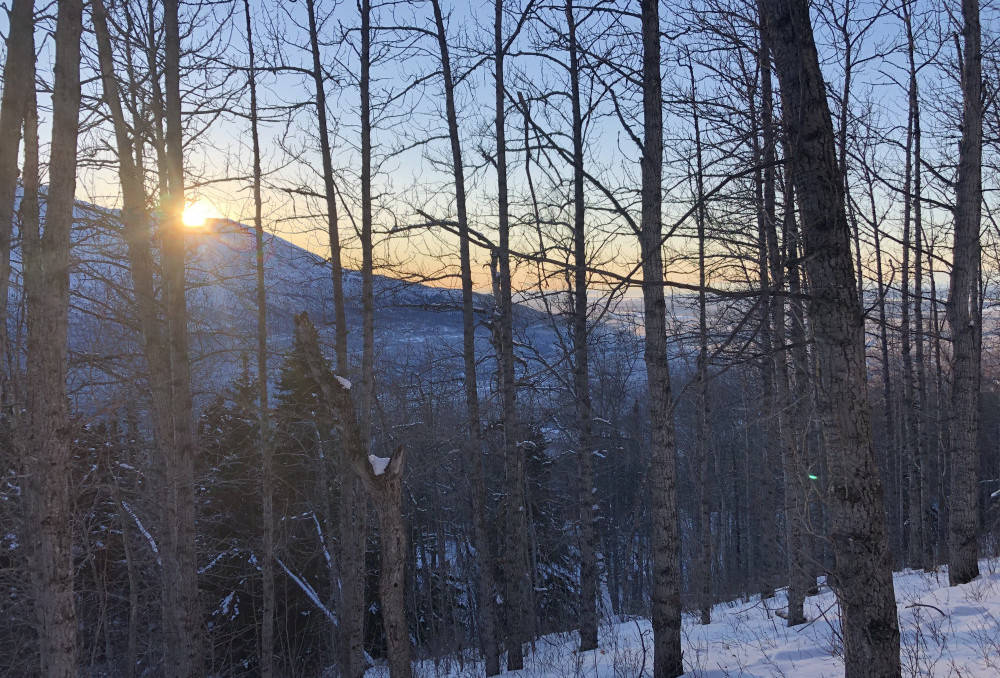 As long as I can get outside and come home to my family and WA I will be ok!
Jessica
Swangirl's Posts
628 posts