3 Keys to Success in 2022
3 Keys to Success in 2022
Last Update:
December 13, 2021

Pick ONE industry that is GROWING
Pick ONE platform that is GROWING
Build ONE habit that guarantees PROGRESS/Results
Think about it...
When you have those 3 things, you're unstoppable.
In tomorrow's class, I'll be diving into details of these 3 things:
1) Pick a massively growing industry
2) Pick a powerful platform
3) Build a daily habit
I'll give you real-life examples from my own life and reveal the industry, platform and a habit that I'll be using myself in the upcoming year to achieve massive results.
I'm sure you'll find it interesting and eye-opening.

Register for my Class right here and set a reminder to show up!
See you tomorrow! :)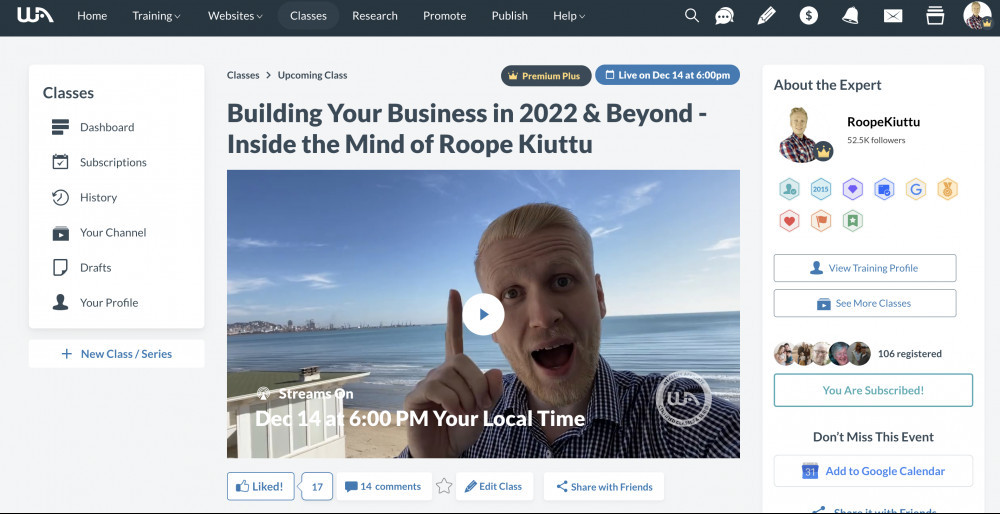 RoopeKiuttu's Posts
309 posts