How to Write Your Books Quickly and Easily
Last Update:
November 02, 2020

Would you like to know some personal time-management strategies to write a book quickly? So, would you like to be able to sit down and write a book without stress? Does the blank page with a blinking cursor intimidate you? Does it seem like you don't have time to write?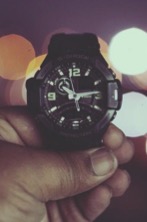 Time Management
So here's where the situation is in today's world...
Getting published is not nearly as hard as in the past
That means a book is neccesary for you
Fun tecniques make writing easy
You just need to get started
Tip #1 - Use the Time You Have Already.
Just how much time do you have? Everybody has 24 hours in evey day. That equals 1,4440 minutes each day too.
In the same way, evryone has 168 hours each week, so that means you have 10,080 minutes in a week! How about that? You have more than 10,000 minutes at your disposal each week. Surely you could use some of those minutes to make writing a top-rated item.
Let's emphasize that even more. You could divide your book into 5-minute writing segments. I like to call them "block parties." So you could use muchf time you did not think you had.
Here is an example: Let's say you had to go to the dentist. Nowadays, you will probably be asked a question and have your temperature checked before you can even go into the office. You might have to wait in the car. If the restrictions are lifted, you could sit in the waiting room. You could read one of their magazines, OR, you could be even more productive by choosing to work on your own writing project.
Then you could begin one of your 5-minute writing sements.
In this scenario, after five minutes, they have not called you to go in, so you start on your next 5-minute writing block. Then they still don't call your name and you have time to prduce a third one. Wow! By this time you will have one-fifth of a chapter written, and you did it all by just using waiting time wisely. Can you see how personal time management strategies would certainly help you finish your rough draft and eventually your book?
You can get a lot done using waiting time, but you will have to use more than that. Here is the next tip.
Tip #2 - You Can Carve Some Time Out of Your Schedule
Maybe you would want to write early in the morning before everyone else gets up. That's what many writiers do. Some people can work in fifteen to thirty minutes during their lunch hours. Besides that, some are night owls. If you are, you can be productive after everyone else goes to bed.
Another alternative is to combine all three of those times: a half-hour before everyone else wakes up, another half-hour after everyone else's bedtime. Also, use another 15 minutes during your lunch hour.
If you write for 75-90 minutes every day, you will surprise yourself. You can easily finish the rough draft of your book in fewer than 28 days, especially if plan your book utilizing a special 5-minute writing block plan.
Since getting your book done is a main thing in your world, surely you could do this much in a month's time.
Tip #3 - Figure out How to Get Rid of Distractions
Focus will be the key to writing quickly.
Find a place to dedicate to your writing. It could be a corner in a bed room. If you have a home office, that is even better. If you have a place designated for your writing, that will help program you brain that writing is a good thing to do while you are in that space.
If you have a busy household, you might have to put a sign on the door. One writer put up a sign that simply said, "I'm working." A fiction writer said, "No Tresspassing. Violators will be written into the story." The sign will be a gentle reminder to the rest of the family that you should not be interreupted unless something extremely important begs for your attentention.
So, Here's What We Presented When We Talked About How to Write Your Books Quickly and Easily:"
Use the time you already have
Utilize the power of 5-minute writing blocks
Plan when to write
Put a designatied area in your home or office for writing.
Using just 75 minutes each day, you will be able to finish your rough draft in fewer than 28 days.
The point I'm trying to make is that you can write your book quickly and easily. Besides that you won't have to stare at a blank page for many minutes, hours, or even days.
What have you adopted as personal time management strategies? Please share some more tips with us in the comments.
You can get more of my writing tips here.
So what time-mangement tricks have you used? How did you discover them?

What questions do you have?

Hope you have a great week!
Rcarney6's Posts
20 posts