Celebrating 100 wa partners in my network
Last Update:
March 02, 2021

Hi Wealthy Affiliate family, hope you are all doing great! 100 WA Partners are now officially connected with me on my WA Network, I know the number is not much, but as the saying goes: A million starts with one(1), hence the celebration!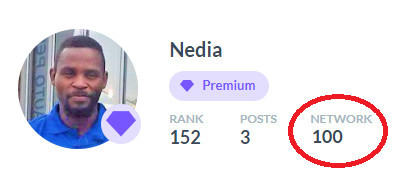 I would like to thank everyone on my WA Network for the follow, likes, comments on my blog posts and most importantly for all your valuable help(s), it is a privilege for me to be connected with all of you.
wishing you more success moving forward, lots of love!
Yours Truly
Nedi