Surprising Slow Saturday Sojourns Seem Successful!
Surprising Slow Saturday Sojourns Seem Successful!
Last Update:
May 14, 2022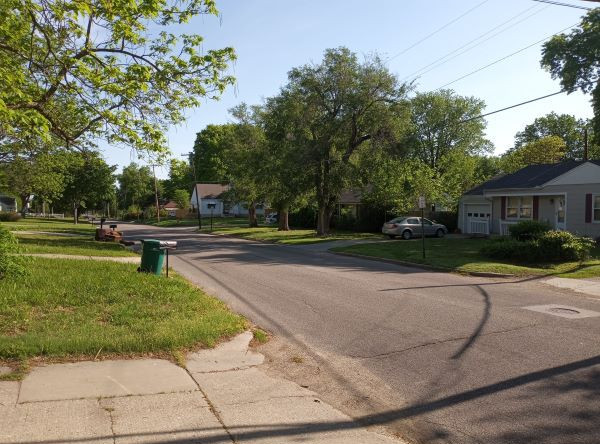 Hello everyone here in Wealthy Affiliate!
I have awakened to another new, and seemingly glorious day! I took the images above almost first thing!
I then got going in the Wealthy Affiliate Community morning sojourn right away!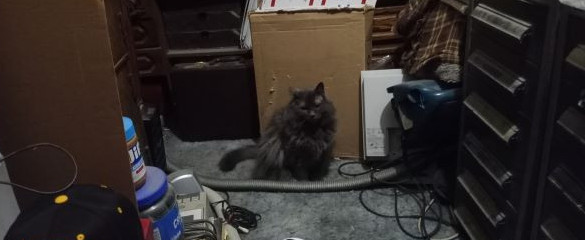 Surprisingly, Kitty was on board today too! Although, it is more likely that she felt she had not gotten enough to eat!
While, I've been on the computer, I have also had news playing on YouTube so that I could listen to current events of the day too! I really try to stay informed!
When I got finished with that, I decided to make a late breakfast / early lunch of a hamburger!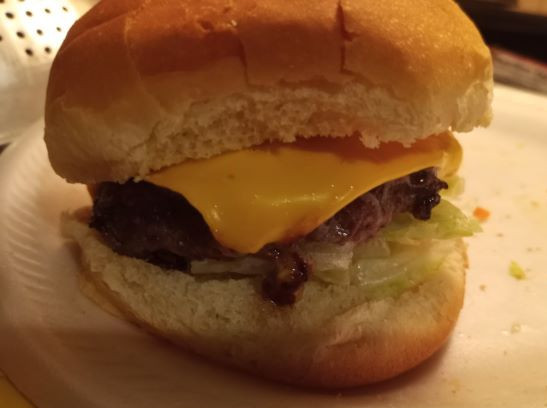 It was quick and I was suddenly hungry. Moreover, with the drippings from the pan, the Blog Dogs were happily eating their food in short order!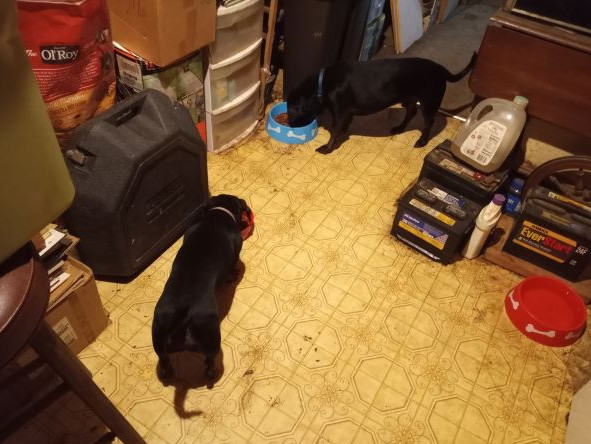 Then I began more of my Wealthy Affiliate research. I ended up going with a category for my books, since no matter what I tried, I could not get the book posts under one menu heading, even after looking at several YouTube Wordpress videos!

I am quite satisfied with the result for the time being, and I have written two more posts on the website today, as well.
Monica ended up calling me from work, and we just had some idle chitchat for about a half hour, but that was about it. It was nice to hear from her though. I'd even be more surprised if I somehow got to see her today or tomorrow.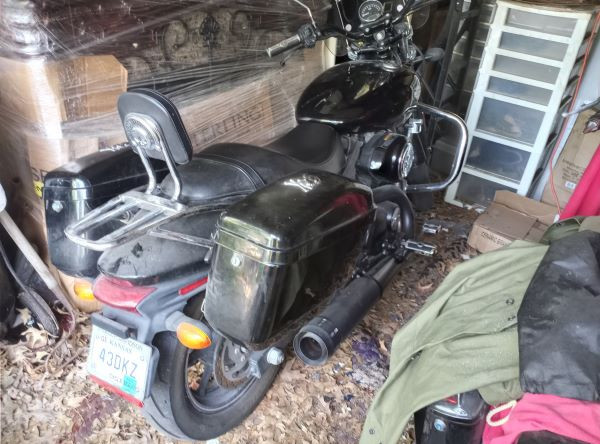 Of course, I'll also be riding the motorcycle again soon too! The day is too nice to let it go to waste! of course, it is 90 degrees Fahrenheit, but the ride will make it nicer! I'm keeping it in the shade until I go for the ride!
The furry assistants have been chilling out for most of the day inside and keeping cool, and I don't blame them!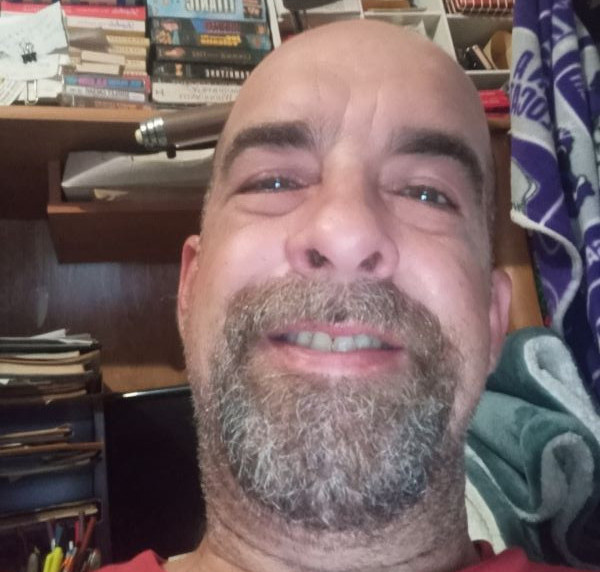 I even shaved my head like I often do to help keep myself cool!
While I had been getting the bike ready to go, I also took a couple of images of the late afternoon.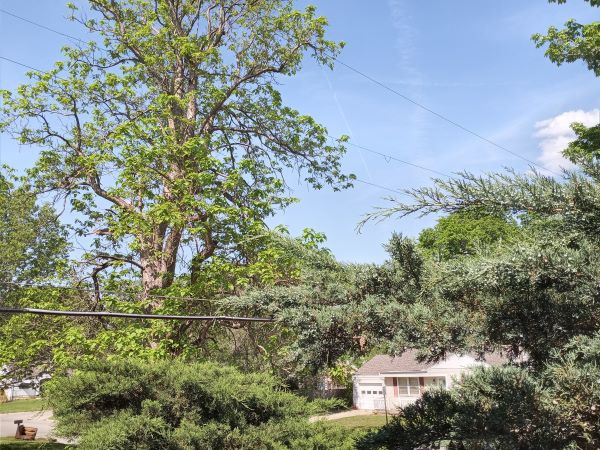 Then, I tried to get a shot of three blackbirds walking around in the neighbor's yard. You can just make them out at the base of the tree on the left.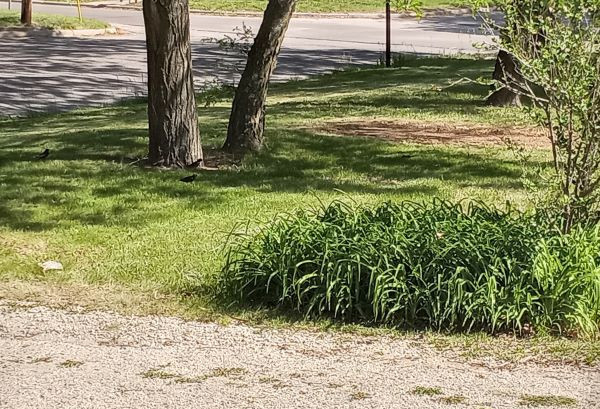 The rest of the evening will be spent trimming up some saplings that are growing around the back of the house, riding the motorcycle around and toting a battery-operated weedeater back from the locksmith shop house, and finally being on the computer and phone too!
I HOPE THAT EVERYONE HERE HAS HAD A SAFE AND SUCCESSFUL SATURDAY PORTION OF FRISATSU! SUNDAY COMES NEXT, AND THEN WE GIRD-UP FOR ANOTHER NEW WORK WEEK!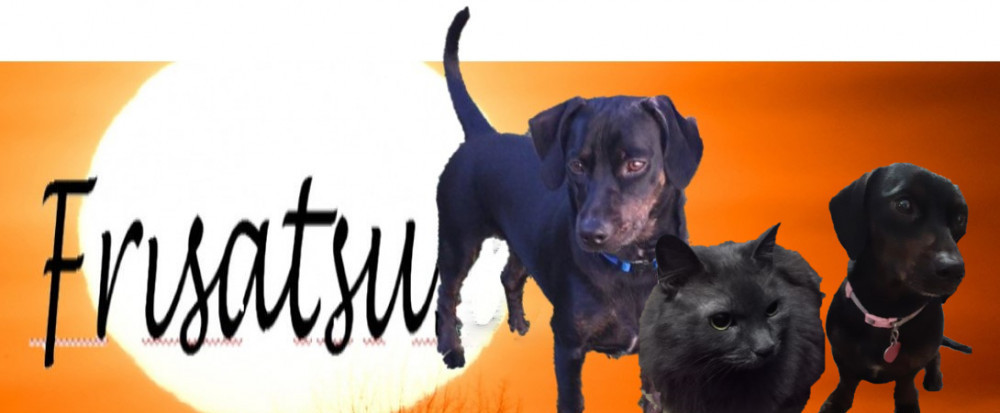 JeffreyBrown
Premium Plus
JeffreyBrown's Posts
1035 posts