The Jaaxy keyword tool
Last Update:
November 08, 2020

The Jaaxy keyword tool
One of the main assets of the new premium+ bundle is the use of the best keyword research tool on the market.
Yes, you guessed it: Jaaxy!
The dashboard looks as follows: keywords, saved researches with history and list, analysis, possible affiliate websites, your site rank. Quite a bunch indeed!
This is the Jaaxy dashboard


For those who are new to the platform, Jaaxy is a research tool that helps you with finding keywords and low hanging fruits for your blogs.

You will find it in top menu under research or on the right in an unfolding map.

Clicking research brings you to the Jaaxy dashboard as shown above.
Clicking the maps (1) besides your profile on top, shows you the Jaaxy keywords research tool (2)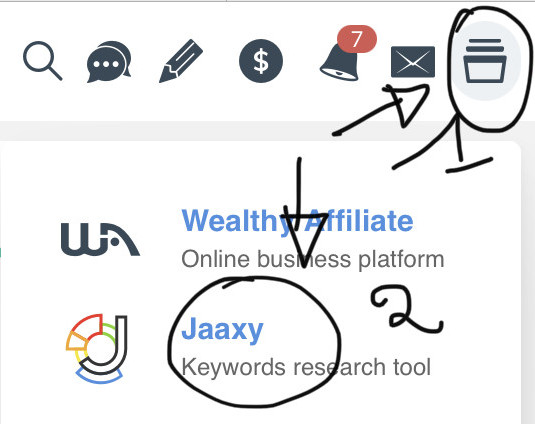 This brings you to the Jaaxy dashboard as shown above.
Who can use Jaaxy?
For most of us, it comes in a free (starters) or lite version (premium), and for the premium+ it offers the full potency of the enterprise version.

The keywords for SEO are the wheels of your website. Your marketing rolls on it!

Some great WA training by Kyle you better check...

Keywords, the start of your content

Thank you for like, share and comment!

Tell us, do you use the Jaaxy Research tool? What are your recommendations?




To your success!