Checking for Broken Links
Checking for Broken Links
Last Update:
May 22, 2022

So, Google doesn't like to find broken links on a website, and neither do your readers!
But how do you find them all?
I know that many of you use the Broken Link Checker plugin, but maybe you don't want to have another plugin.
If you are using Chrome, you can add an extension called Check My Links.
Let's take a look.
Once installed, simply go to a post on your website you want to check.
Click the Check My Links icon in your extension toolbar.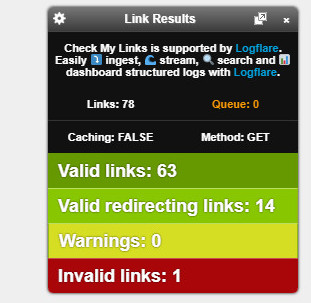 So, this post has 1 broken link.
Now, quickly scroll through your post, looking for the red highlights.
And yes, there it is - a link to a page that doesn't exist!

Unfortunately, this tool only checks one post at a time, rather than your whole site, so it can be time-consuming if you have a lot of posts.
DianeScorpio's Posts
239 posts