Andre is in The Scorpion's Den!
Andre is in The Scorpion's Den!
Last Update:
September 10, 2021
So, I have a real treat for you today! I am pleased to welcome Andre who is a well-known member, having been here for over seven years! In my eyes, he is "The Lord of Wisdom", but is also affectionately known as "Grumpy, the not so giant Andre."
Andre doesn't pull any punches and is confident in airing his forthright views. However, he also has a great sense of humour and can often be found joining in the banter in Live Chat. Be warned, this is a long read at over 7000 words but is worth every minute of your time.
Don't forget to catch up on my previous guests, if you are new to this series.

https://my.wealthyaffiliate.com/dianescorpio/blog/the-scorpi...
https://my.wealthyaffiliate.com/dianescorpio/blog/cassi-is-i...
Here we go! Andre's story in his own words.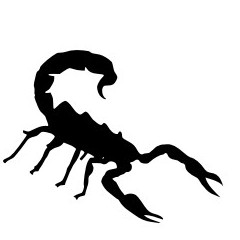 Shall we start with a little bit of background about yourself? Family, job, where you live, hobbies, etc? Nothing too personal, of course. Just whatever you feel comfortable sharing.
My first name is Andrej but prefer the spelling of Andre without the silent J
Born in Karlovac Croatia on the 25thMarch 1958 at that time it was known as Yugoslavia before each nation claimed their independence.
My Mum is Croatian; Dad is from Slovenia and was a rough time in those days with communistic views not as bad as most communist countries but still not the best of times.
My parents decided to leave the country and moved to Italy for a year when they felt they wanted to live elsewhere.
They were not sure whether to go either Canada as they had many friends who moved there or to Australia also with friends.
They choose Australia so we went aboard a ship called the Flota Laura and sailed first to Egypt then Australia.
We stopped over to Western Australia first then to The East coast of Australia to the state of NSW when I live now.
This was in 1960 and I have been here since then so although I have Croatian and Slovenian heritage which I still am proud of I am and consider myself an Aussie (Australian for those not sure what an Aussie is LOL)
Early years:
Growing up in those early years was fun but also there was a lot of prejudice towards people coming from Europe.
Not as much today as we are a multicultural country however then, the label of being called a wog or dago which is not a nice thing to say and quite offensive.
Guess similar as to how some other cultures are treated around the world due to their colour or ethnic background these days
Fortunately in my early years of School I had a lot of Italian, Greeks and Yugoslav's going to my school so that was not an issue from where you came from.
When I was 11 we moved to the western suburbs and that is where I started to experience the unwanted name called by some.
At high school it got worse as there were some much older people who took to name calling along with bullying and caused a lot of pain and anguish at least in my first 3 years of high school.
These insults mainly came from certain groups who think they are the Ants Pants of their society.
I guess another term is what Americans would call Rednecks personally I would called them something else by this blog would get taken down.
So let's just called them wannabes with no hope, ironically some of the ones I had issues with ended up in Jail or passed away due to drugs or involved in crime. It might be sad but that is the life many of these faced and choose to live that way.
Hopefully in their next life they will have learned some major lessons and become better long term not just for themselves but to others.
There were many awesome fellow school mates and friends that were not of ethnic background that were a pleasure to be and hang around with. In fact, there was a pretty tough dude no one wanted to pick on he ended up being a blood brother to me.
Yes we did the cutting of hands with a knife and joined hands together and became blood brothers.
That was back in the 1970's and we still communicate on social media here and there as he moved further up north to live in the country away from the rat race of city life. He builds and restores cars with another old school mate who also move up there.
In the first 3 years of High school I had six fights 4 were due to these people picking on me, one was a fight as a result of watching another fight at school, go figure and with all the pushing and shoving it started from that.
The 6th and last one was a result of someone being bullied and picked on and I stood up for that person and a fight resulted from that.
As you can tell I am not a fan of bullies even now which I am sure many of you already know that here in WA.
I have always stood up for myself and others with what I feel is right if I could avoid those fights at school I would but I don't back out either.
Those days it was mainly either fight or to be ridiculed as a coward and this would lead to more bullying later from the same group of morons.
Remember these people I fought with were the same ones I mentioned earlier with unfortunate results in their lives.
Passions:

I was always involved in sport during my school years from playing Ruby League (mostly as the winger) as I was a fast runner also involved in athletics and swimming where I went to many state competitions individually and as a team.
Both sports were long and short distances I use to have stamina and speed now the only stamina and speed are to get out of bed and walk up and down the stairs at home.
I have always loved music my Dad was a Drummer and being European Dad sent me to the shops to get something I already knew we had and was a bit unsure why we need more.
I was only about 10 at the time (yes in those days it was safe to go out on your own even was able to buy fireworks, smokes for my Dad no questions asked (times were different then as it is now)
As I got closer to home I could hear the sound of an accordion playing but it got louder the closer as I got to the door.
I open the door and there was Dad playing the accordion with a big smile on his face (well he was trying his best remember he is a drummer but he played what he could he was like typist playing with two fingers).
I asked what is going on he said this accordion is yours Happy Birthday then I worked out why I had to go to the shops. It was a surprise hence the shops.
Originally I always wanted to play the piano but accordions were cheap and less room plus being European was the prefer instrument at the time not to mention Dad choose it so who was I to complain.
So I started to go to music lesson got taught by a professional Accordionist those older Aussies here in WA might know about the Mo Awards where variety acts are awarded with a trophy similar to music awards just not so large as in the US.
My teacher was Ross Maio and his music partner Robyn they were known around Australia as the Ross and Robyn show.
Ross was the first ever Piano Accordionist to be awarded such a prize which was unheard of then
Ross played the Accordion and Robyn sang although she also knew how to play the accordion.
If you type in Ross Maio on Google you should find more about him and the many acts he performed with and for, including the Royal Command Performance for the Prince and Princess of Kent.
He still looks the same with the same face and smile just the hair is missing oh well 2 out of 3 ain't bad.
So you can imagine the pride within me knowing that my music teacher I had was more than you're standard music teacher one who showed the talents he had and had the backup to prove it.
Special Moments in Music:
Over the years I started to play in a band with Dad as the drummer and later with my younger brother who played the guitar and another person dad played with in other bands.
Guess what the band was called? Andrej's Boys go figure.
Later as I got older my brother and I formed a couple of bands doing more cover songs that wasn't European time to move on from the good old polkas and waltzes.
I already had the skills to play and I know I was good but the question was how good was my thinking compared to other accordionist?
During those early years of playing I was still going to music lessons as I started to enter some minor competitions just for the fun and to learn other types of music needed for competitions.
I was doing well winning some and some not so great but all was an experience.
There were two great moments in music that always sticks out to me.
The first was at 15 I entered the 18 and under competition which was a move up with the better musicians and was my first major competition ironically I was the only one under 18 most were 18, 19 and a couple early twenties.
I came in equal 2nd to the then current state champion at the time.
That was a major boost not only to my pride and my parents but also gave me the knowing I am just as good as those who have been and done this before and for longer than me.
To think at15 and my first major competition I came equal 2nd with a State Champion. She was 19 and went on to win the Australasian championships 5 months later.
For a couple of years later I stopped going to music lessons mainly it was too far to go and Dad didn't have the money to pay for the lessons all the time so we stopped but I still played in the band almost every weekend.
The Second most powerful time was when I was 18 in my last year of High School and while getting ready to start heavy studying for the end of year exams I was back into competition mode.
I woke up one day and told dad I want to enter the state championships didn't know why I thought of it but I had a determination to do so. I rang my music teacher up and said I want you start training me for the State championship
He said it is not so easy just to enter as you need to enter a few selected competitions first and if you do well and quality I can enter you.
So with some of the money I got from paying in the band I started to save this up for my return visits to my music teacher.
We learn some new songs and I studied hard every night after school and my high school studies then went on to playing and preparing the songs for the competition. On the weekends I was playing the band with Dad and brother.
Most times I would go to bed around 1 am then wake up at 7 to get ready for school.
Guess that is why I am used to sleeping less hours and still can cope even to this day. Not always now but most of the time.
I started to enter some comps, got some 3rd and 2nd place and the last main one my first ever 1st prized which was enough to qualify me for the State Championship
The times spent at home practising along with the 2 hours with my music teacher who actually only charged me for the one hour lessons.
He had that much confidence in me doing well in fact, there was another pupil who I will mention later who for years had been in constant completions with me even when I stopped we knew each other well and respected our individual talents. She continued to complete when I stopped.
As she keep on with the competition she was well known in the music competitions and won many competition during that time.
Because I stopped early I was really the unknown one around the circuit but over the last few qualifying comps started to get known. I even got approached from some other music teachers asking if I wanted me to learn more with them. I said sorry I have awesome teacher and when they asked who that was I told them and then just shut up and wished me well.
So now we are at the State Championship at the Sydney Opera House above all places.
The first and second place winners automatically qualify for the Australian Championship then the Australasian Championship after that was then Maddison Square Garden in the USA for the World championships.
My friend went first and was very good she did make one mistake with a note but I felt she still did fantastic.
So it was my turn to complete the song had 16 pages and they required someone to turn the pages for us. So the girl who went to the same teacher as me turned the pages for me as I did for her when she had her turn.
I was going great until she took a fraction too long to turn the pages and I stopped just one second and continued with the rest of the song yet maintained the rhythm and beat going. Most people wouldn't even know there was that one second pause I was not happy but I know I did a powerful performance.
When I sat down the girls mother said you did fantastic and you are going to win including the girl herself said the same.
Then another girl was called out all of a sudden she looked at me and the other girl as she had been competing alongside us over the last few months prior suddenly withdrew on the spot from the comp when her name got called out.
Her mother told me later she didn't feel she had a chance what a shame I really thought she was good enough to win. I tried to push her to keep going but the fear in her face to compete against us was one I have never seen before.
I truly feel bad for that she was an exceptional player and the three of us had been competition regularly during these times
Well the judge finish his marking then spoke out with the results. He said he had the pleasure of judging these talented musicians complemented me of the style and incredible technique
He said he had the pleasure of watching and judging us over the last few months or so and the talent was extraordinary.
However due to the fact I have seen this person more over the competition I feel SHE will be the NSW State Champion. So I lost the comp and there was a 2 point difference between the two.
The judge's assistant had an unhappy look on her face with the decision when she saw me I could hear the words she whispered which was sorry when the result was announced.
The winner along with her mother spoke to me and said that is not fair and that I should have won. Same with the other girl's mother said the same. I knew I was the better of the two but unfortunately the judge makes the final decision and that was that.
But I had a dream to compete again and came in second place in a state championship which I never thought I would ever be in.
I had also qualified for the Australian Championship and then would have been the Australasian then world championship.
However not to be:
Dad's place of work went into receivership so Dad and others lost their jobs the competition involved me to travel interstate and I would have to be there for at least a week before as part of the rules.
We couldn't afford the high cost of travel along with accommodation as there are no financial benefits or sponsorships to take care of that so I never went.
Some days I feel what if but what ifs are just that.
However I had another way of thinking. At the time I didn't know about the other championships my thought was only to enter the State Championship and that was it. I just wanted to prove to myself that I can do it as I did in the 18 and under comp and I did. So I am happy with that.
Later on in years:
After school I worked in the banking industry as a bank teller and gradually as superviser and promoted to assistant manager and was with the bank for 15 years.
During that time one of my work mates invited me to play table tennis so we went and as I love table tennis I started to enter a team for competition.
Over the years I went from c grade to b grade then got some opportunity as a fill in with the A grade team.
Once again there was the Australian Champion who belonged to the same club. I played against him on our social days at the club got thrashed as you would expect but he watch me play other games and gave me some pointers on how to handle returns.
That was another wonderful moment in sport and won some medals as a result.
Later still with the drive with competitions I started to do Target Air Rifle competition first just for fun on the range leaning to shoot at the targets.
Then one of my mates from school who also does Ari Pistol shooting has a brother who was the Australian champion in Air Rifle and went to 3 world championships and one Olympic event along the way.
One day while training he arrived to practise as I already knew him via his brother who was in the same classes as me back in high school he noticed a couple of errors I was doing.
So he put his rifle down and spent an hour with me showing some tricks of the trade to improve my skills.
Over the next few weeks during training he was there and watching and helping me my score improve due to his help by over 30 points so I was getting more bullseyes than close misses.
I started to in the C Grade division then B Grade and one day when in Canberra for a competition I finished my B Grade comp and was packing my gear ready to go home when he came over to me and stated one of the guys had a minor car accident on the way and can't make it here in time.
At the time there were no mobiles so they got worry he had to use the good old telephone you know the one with the cord attached to it and called the club organising the event.
He asked me if I want to help their team out and be part of the A team. These guys were all champions over the years and been to many world events.
Took a few seconds to absorb what he said and of course I said yes you don't get these opportunities. Not to mention being alongside an Australian Champion who also competed in World championships and also one Olympic event.
I took the gear out got changed as we wear certain jackets and pants for the comp and after 40 minutes entered the comp with other A listers from across the country.
I was so nervous as I felt I am out of their league and don't' want to fail my team and let them down.
He came up to me just before I was about to start and just said do your best and remember what I taught you I know you have it within you. I still remember those words to this day
To cut this Partha type novel short we won the A grade comp and got a medal as a result.
Wow talk about pressure I nearly felt like puking when I finished with all the stress I have put on myself but managed to pull though out of the ten shots you get I scored 7 perfect 10.s and 3 nines it was the best score I have even gotten with Air rifle.
Later I went back to the B grade team and again this was in Canberra on another day for the State Championship which we won.
So guess I didn't win the State Championship in music but was awarded the State Championship in Air Rifle so it all worked out in the end.
Again taught by a talented person now with shooting
Later in years:
In 1990 after 7 years of marriage we got a divorce I won't go into the nitty gritty but is stems from me wanting to start a family and have kids and she didn't want kids and just wanted a career. We even had to do an abortion as she didn't want the child.
So after many disagreements we got divorced. I lost a lot of money had to sell the house that I got the loan from when I worked in the bank and was paying the loan and the bills.
I stayed on my own for a year living in a lonely house hoping things would change and had hope but not to be.
Which later on in years worked out for the better:
During my earlier adults years I was always interested in Spirituality even when I was a child I have many experiences that I couldn't understand yet always felt they were positive.
Some were like knowing what was going to happen just before they did either shortly after or a few months later.
I was 7 at the time I had no idea about premonitions and the like but also knew there was something around me and also watching over me
I was raised and a Roman Catholic but also felt there was something more than just what the churches would say but I won't get into that other that what I just said.
After my marriage broke up and while living on my own I saw and advertisement about a psychic medium doing a demonstration which at the time I felt many of these people well let just say full of it with the emphasis of the word IT minus a couple of letters.

However there was something about this one that got me interested and as I was starting to feel closer to spirituality I went I enjoyed the psychic medium with what he had to say and felt comfortable with the people there.
They had a spiritualist church where that would pray to God and Jesus (that is for the no believers for spirituality) they would also do healing to those that wanted it which was sitting in a chair and those members would do healing around the Chakra area of the head and shoulders and clean the Aura.
Along with the service they had guest mediums doing proof of life after death and give messages to those that they were drawn to.
I got one from one of these mediums and I though yea they picked me because they knew I was new to this group.
However he started to say somethings I never spoke to anyone and he mention the work Sinko which is Son in Croatian.
My mother would always call me that and no one else he also mentioned that he sees a little girl but for some reason was not meant to be here with me now.
At the time I could only think of the abortion we had I didn't know what sex it was. He stated which was strange for me that she said the words its ok Daddy I will be with you later.
Woo hold on to your horses, he said all that to me and no one even knew about the abortion apart from my ex-wife, not even both our families or friends. Plus I didn't have kids.
This was not a coincidence and the fact I had only just started to get involved with spirituality and later after that went to their weekly group meditations and learn how to meditate and got more out of that with some messages for others around me.
I started to learn about mediumship so I did the course with them to learn more and at the end of the course they brought over two ladies from England to assess us.
I had to give each one of them a reading an guess I passed the test and they gave me the certification that now I am a qualified psychic medium and started to do mediumship both at the spiritualist church and also at psychic fairs and also worked from home with this along other modalities from home.
I met a friend who lived around the block from me and we connected with our skills and worked together later on a radio show and for a local newspaper she is still do reading to this day.
I never believe in many of these so-called fortune tellers and most are full of it and tre to rip you off with some statements like you have some much negativity energy around you.
There is evil trying to attack you and so on mainly to scare their clients and then sell them some charms or whatever they try to sell as they focused on their fears.
Much like Scammers frocus on the emotions of others with money etc.
Me not the same I give what needs to be said but also don't go around saying you are going to die next week or whatever bad things are going to happen.
I see what the current pathway they are on and let them know there is an alternative if I feel it is negative to them. They make the choice if they want to change and not me driving fear into the minds. There have been many times they were happy with the reading but I felt they needed the money so I wouldn't charge them even though that was my living at the time.
I am not there to convince, I don't predict future as there in no certain outcomes for the future as you can change your circumstance along the way therefore changes what may have been to what can be.
Think of yourself here one can always said I predict you are going to be rich in affiliate marketing but if you don't do what is needed it won't happen. It is always up to you to make the necessary changes if your want to be successful online regardless if that is money or other things.
I give advice to what I see at the current moment and give what can be better for a more positive outcome. I don't take kindly to these fake fortune tellers and believe me I have met many. And I have been tested by many during readings as well.
The best reading I will always remember in one where a young lady came to me at a psychic fair and didn't say anything just wanted to know about her future life.
I read the cards as normall and came up with the twin cards which can mean many things but in this case it actually meant twins as in children. I told her I see twins in the making in fact a boy and a girl.
She stopped me and said her and her husband having be trying and even tried IVF treatmet without success for the last couple of years.
I though perhaps I was too eager to read this and let my guard down so I closed my eyes for a few seconds and looked at the card and said sorry but I stand by what I said.
I am sorry you are not having luck at the moment by have faith it will happen. That was the end of the reading. She kindly thanked me and went away.
About Five months later I went to the same area for another psychic fair an elderly lady came to me for a reading but I felt uncomfortable with the reading then I stated you didn't come for a reading for you as I see a twin card meaning the same thing as kids but she was in her mid-60's.
She said you are correct it is not for me but do you remember a reading you did for a young lady here few months back? You told her she would have twins a boy and a girl but after all the IVF and trying nothing came to fruition.
Yes I do remember this now. She pointed to the lady who was having a reading from another person then said there she is and that is my daughter and I want to tell you that around a month after you did the reading she was told she will have a baby and not just that twins and it is a boy and a girl.
I felt I got hit by a Mac truck at the time you see many who read cards don't often get any confirmation after the fact some will agree on the spot some will say nope due mostly due to their negativty and not being open minded.
I thought I did a bad reading and you get that at times depending on the energy around you. But I still believe that I was right with the message I got. Glad I stuck to my guns and with my belief.
The lady came to me later when I had a break along with her husband. She said I hope you would be here today then gave me the biggest hug and kiss on the cheeks.
Not only that I got the hugest hug from her husband. She later told me he is not the hugging type of bloke so that took her by surprise as well. Glad I didn't get a kiss from him though.
So in the meantime along with what I stated above I enhanced more of my skills and wants and stated to do Reiki now I have the qualification for all three levels which includes the master/teaches level so I can teach Reiki officially.
Along with Crystal healing and animal Reiki healing. Plus a couple of other courses done along the way. Been a bus boy.
I just don't have the time for it all at the moment one day when the timing is right as it will be as before in life.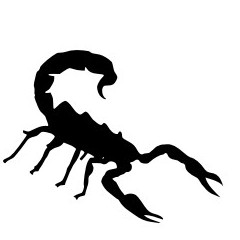 .
How did you get started in affiliate marketing?
What led you to this path?
With Affiliate marketing I did back around 2002 try to create a website but didn't know much nor having the technical skills you needed then with the coding and stuff.
I did get ripped off as I had a friend who knows a lot of coding and the technical aspects found when he looked at my site that my affiliate links were changing and knew straight away my links was beening altered.
I had my affiliate links saved elsewhere in case I needed it that is how he found they were being changed how not sure guess it is in the coding. Those days this happened a lot more that today.
Who by couldn't prove that but when I wrote to the people who helped create my website said some poor excurse and asked if I want to continue I said not sure I want to check with a technical person who know about coding and does his own website.
A week later they said we have found some errors relating to your link and adjusted it and we have sent you a cheque for $50 being earnings you should have received.
Saying the word getting a technical person must have worked so I waited for the cheque to clear and whent that was ok I cancelled the account and that was it.
I knew I got ripped off and remember this is the early 2000's so what we may call Bad Hat was normal then along with the keyword stuffing.
I tried a few times back in 2010 to 2014 but just go ripped off and scammed and lost around 2,000 odd dollars along the way. Some I got back but that was my losses roughly.
As we know now from these so called gurus with fancy cares, yachts and mansions they are a load of BS so that is when I found Wealthy Affiliate .
I wasn't sure about the name as to me if I an honest about it didn't sound positive but because they had a free starter membership I said why not nothing to lose and if it is bad this will be the last time I try as so far everything online was just a scam.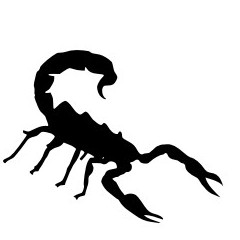 How long have you been at WA?
So after giving Wealth Affiliate an opportunity to prove to me they are not another scam like the others as I said I took the free starter course so here I am 7 years later guess it wasn't a scam and certainly glad I gave it one more shot and I truly am grateful for Kyle and Carson for the opportunity to make a positive difference in life.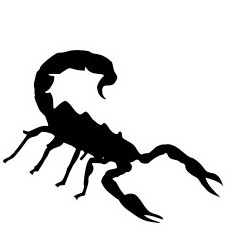 What is the most useful thing you have learned here?

One of the most useful things I have learned here is that you are not alone with what you are doing online.
Because we have worldwide membership you have support and help at any time of your day or evening.
The majority of people here have become family members to me some more so than my real family.
I have gained some awesome and wonderful friendships here over the last 7 years and know this will continue to connect with these members over the years to come
Sure like family we may not always connected on a daily basis but always know that the friendship is always there they are the keepers in my mind and heart and worth being a friend..
Yes like families there are some who can be a pain in the A@@!! No not you PP you are a different pain but a welcome one.

On paper you may think we are all competing against each other but in reality we are working together to benefit alongside each other and that is why the support and help you get here is nothing short of amazing.
Wish the rest of the world could experience the many helpful members we have not to mention the AWESOME friends we gain along our individual journeys online.
As Cassie the Lady of the Islands stated in her interview
"I truly love being in WA".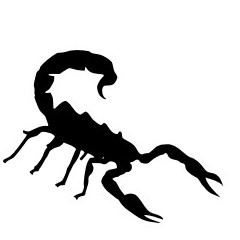 What would you change about WA?

There will always be changes needed at times going forward but two in particular..
First:
The training needs to be updated more regularly people are coming here to learn and I have seen many lost with mostly the images in the traingn and what is now I know we have have a couple of major changes with the interface but the training should have been changed before or at least prepared in time for the interface changes given.
I know Kyle and Carson work hard for us but also we pay our membership and expect to have things up to date as well.
This also includes for starter membership to learn what they have now to what is shown on the training given to them.
The second one:
Oh Boy where do I start on this.
This is my pet hate and goes along with my old schools days fighting for my friends.
That dreaded Button some of those wannabies with no future love to press. Yep that spam button. There I said it.
I am sure many know of some words I have stated about this in the past and it still has not been fully addressed as even after my last blog on that it happened again. So this is a deeper issue that really needs to be resolved.
Either we do away with the button or make positive change for all.
Personally I would suggest when someone clicks that button to notified a comment, blog or whatever as spam a new window should pop up with that person's name shown for Admin and they need to give a valid reason why they feel this person needs to have their write privileges revoked or worse taken off and banned.
This should then get added with the other wannabies with no future who do the same for that same person and collected and recorded
When that limit is reached rather than an automatic ban it should be sent to Kyle and or Carson to make a personal assessment of the matter.
I don't believe the person should have their write ban straight away and feel they should also have the opportunity to say and defend themselves first if or where needed along with the proof of what caused the issue.
They should have the opportunity to defend themselves not be isolated as they are now and cannot communicate directly.
Most of the time they communicate in other ways via social media they have a connection with another member and let them know and then we can then send a PM to Kyle or Carson why they should be brought back where they belong with us.
Those who are constantly clicking that button should have their name recorded with Admin or wherever and if they are the ones creating these issues should be accountable themselves first.
If they are creating the problems which we know they are they should get a harsh warning remember they work in groups together and click that button on many occasions.
Especially when they find the person has come back and the moment they write something which there is nothing wrong with what has been said they attack the person again by pushing the button.
I have lost friends here in the past due to this negative ways from some members they simply felt this place is not the safe environment we were led to believe and Is not a friendly place always and quit no because of their acidity online but due to the attacks here.
This is bullying and harassment and shouldn't occur.
We say this is meant to be a spam free environment this doesn't just relates to those with the poker and gaming spam we see here for some started.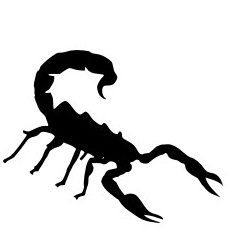 Would you say you were successful in your affiliate marketing career?


I am in no means to say I am a super affiliate, nowhere near it I still do this on a part time basis but also work my butt off when I get more involved.
I have earned money which I never thought I would after all those past scams and know I can do better if I really put my mind to it like I have in my early years competing. I know I have been focusing more on helping others but not enough on helping myself which I intend to do more along the way.
Perhaps I should treat this as another competition but not against others but like I said earlier with music prove to myself that it can be done and I can achieve more along the way.
Writing this I also noticed a trend with what I have stated throughout the post.
That is I have been trained by the best in the field in all that I had a passion for and thinking about this now it still continues with I have Kyle and Carson with the bonus of many other awesome members by my side.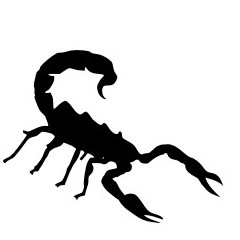 What is your number one tip for newbies?



There are actually two tips to give here for the newbies.
1) Never give up, follow and apply all that is taught in the training given to you and don't skip lessons.
2) Stop thinking about making money that is a benefit or reward at the end process. Instead think about how you can help your readers achieve what they are looking for not what is best for you.
Your readers are not just a number of clicks away from making money they are real people with real issues just like you and me.
So think about what issue they have relating to your niche and help them as I said you do this right they will help you later buying the products along the way.
Pick your favourite blog post that you have written


I had to check out some and re read them to make sure.
I thought about the ones with the highest likes but found they were more of the rants I was talking about above so wont' state them.
I brought it down to four but decided to take this one as hopefully this will benefit someone along their journey in life.
https://my.wealthyaffiliate.com/apache1/blog/stop-trying-to-prove-yourself-to-others
So there it is part of my life.
Thank you Diane for the opportunity and can't wait to read more of those awesome members wishing to join in on the action and I am honoured and grateful to be a small part and mingle with these A graders.
Andre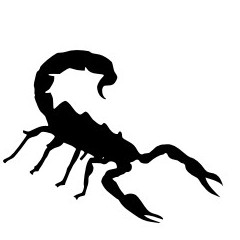 Until next time...
Thank you Andre for your very honest story, very inspirational! Join me soon for a further edition of The Scorpion's Den, with another very special interview. Keep on rocking!
DianeScorpio's Posts
146 posts