Cassi is in The Scorpion's Den!
Cassi is in The Scorpion's Den!
Last Update:
September 08, 2021

So, for those who are unfamiliar with this concept, I am publishing a series of interviews with WA members. You can discover their background, successes, and advice. See below for the first edition which featured the one and only Partha!
https://my.wealthyaffiliate.com/dianescorpio/blog/the-scorpi...
I am pleased to announce that Cassi has kindly agreed to be my next guest, and you can read her fascinating story now! A much trusted and valued member of WA, our "Lady of the Islands" is a welcome addition to the Den!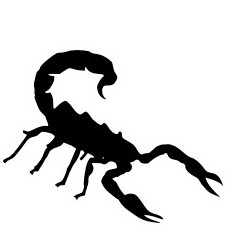 Shall we start with a little bit of background about yourself? Family, job, where you live, hobbies, etc? Nothing too personal, of course. Just whatever you feel comfortable sharing.

SOME BACKGROUND:
My first name is Cassandra and my middle name is Merci. Yes, that is French for "thank you". I am my Mum's only child and her pregnancy with me was so tough that she was overly thankful when it was over. She always called me her 100% investment.

When I was born in the early 60s in my country, Trinidad & Tobago, it was a sin to have a child out of wedlock and for East Indians and Africans to have relationships or children. My Mum (East Indian) did both. The pressure was too much for her and she eventually left me when I was 1 year old, with her mother, and migrated to England to study nursing and midwifery.

During the first 7 years of my life, I lived with my grandmother. We were poor but not in the way that being poor is portrayed today. The hardest part though was being a mixed-race, bastard child. My grandmother could not read or write but sold produce in our central market and I helped her. Although, I ate more of the fruits and vegetables than I sold which is probably why I am so healthy at my age today.

At age 7, my Mum stole me from my grandmother (Literally! her brother kidnapped me because my grandmother wouldn't give me to her.) My Uncle put me on a BOAC 707 jet and sent me to England to meet my Mum and her husband. I sat in the airport for hours crying because they got there late to meet me.

There are 50 more years of adventure to share about my background but I will not bore you. Fast-tracking to today, my Mum delivered her only grandchild, my amazing daughter, Zafirah. We had a tumultuous and distant relationship until Zafirah's arrival.

I have never lived with my birth father but my (Step) Dad was an amazing gentleman and had a profound impact on my life. Today, I have a good relationship with my birth father and I am really close with his 5 other children, one of whom shares my birthday.

FAMILY:
I constructed my "family" with a mix of blood relatives and friends from all over the world without whom I would not be the rock of a human being I am today. Some of my "ride or die" appointed family members would leave everything and be at my side with a moment's notice, if necessary. No question about that and I would do the same for them.

That is how I measure my success in life.

JOB:
I started off studying Actuarial Science at London University and did my post-graduate study in Organisational Behaviour there too. My career has taken me through many disciplines - Finance, Marketing, IT, HR, Sales - and across many industries - Insurance, Banking, Energy, Oil & Gas, Manufacturing, Consulting.

Having reached into the proverbial board room, in 2015, I stood up publicly against corruption in my country. I was a Vice President with one of our largest government-owned energy companies. The level of corruption was obscene and went against everything I stood for. It was one of the hardest career decisions I have ever had to make.

After that, I started to re-build my consulting firm and in 2018, I made a conscious decision to move my business online. After a year of trial and error, I stumbled upon WA while looking for coffee. The rest is well documented here in WA.

LIFE:
Thanks to my many careers and my Mum and Dad, I have also lived all around the world - USA, Europe, New Zealand, Australia, Africa, India, Guyana, Jamaica, Barbados, Grenada, Brazil, Honduras.

For now, Zafirah and I live in Trinidad. We go between the city and our North Coast. We love the sea and country life and really cannot get enough of it.

HOBBIES:
I have many other interests and activities. Photography, travelling, writing, farming, hiking, fishing, hunting, DIY, our culture (playing pan, making costumes, playing mas), stilt walking, community fundraising, cooking and liming.

Staying still is not in my nature and I love adventuring and discovering new places and things.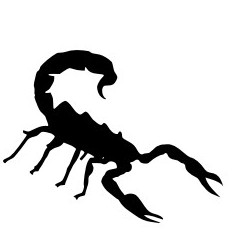 How did you get started in affiliate marketing?
What led you to this path?
After my anti-corruption stand, I became so disillusioned with the world's corporate construct that I was determined not to return to it. So, I set about dusting off a consulting firm I started in New Zealand in the late 90s.

Behaviour as a strategy is my focus and I began doing training scripts and interventions for companies. Then I decided to do training programs to sell online.

One Sunday evening in October 2019, I was looking for coffee on the internet and came across Nathaniell's site. I liked the link to get a free WA account and I have been hooked ever since.

Prior to that, I knew nothing about Affiliate Marketing. I thought that the only way to monetise your website was to do blog posts and get people to advertise on them. My website at the time was static and lame.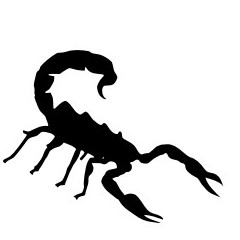 How long have you been at WA?
Next month, will be 2 years and it has been 2 of the best years of my life and career. I say "career" proudly because WA has blessed my life with much. much success.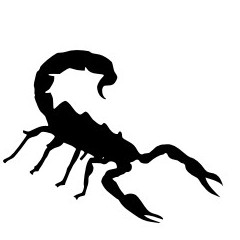 What is the most useful thing you have learned here?



Wow!

There are so many beneficial things that I have learned in WA. Perhaps, the one closest to my heart is the sense of family, support and belonging. There are some WA members who have become really, really great friends in the past couple of years.

What makes that even more valuable and profound is that we have never seen each other. Without that, you know there is no judgement. Having been born into and lived my life with judgement always being thrown at me, this took some time for me to accept. It was almost an out-of-body experience for a while.

I mean, look at what people like Prince Partha, Catherine, Shannon, Joe and you, Diane, do for us here every single day. You cannot put a price on that.

Before WA, I was a disillusioned, introverted, distrusting soul-searcher. Today, I have become much more confident and fearless and I spend much of my day paying-it-forward.

I truly love being in WA.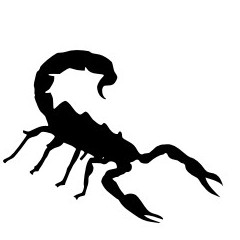 What would you change about WA?



That's easy for me to say, now. It would definitely be the way that new members are oriented and trained. It does feel good to be able to say that given that I had no clue 2 years ago.

I appreciate all the work that Kyle and Carson have done and are doing to keep WA relevant. However, with some small changes, WA could become a greater powerhouse.

The training for sure needs upgrading and restructuring. Some things are no longer relevant in the way they are presented and some things like applying to affiliate programs, happen too soon.

I also think that some sort of certification badge or certificate would be helpful for members like me who offer online services to clients. This would help with trust and authority (and fees).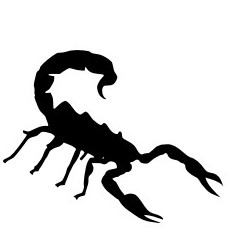 Would you say you were successful in your affiliate marketing career?



Affiliate Marketing, no. Building an Online Business, yes.

Very early on, I realised that Affiliate Marketing would take some time before I could earn a good income. Time was against me. During my OEC training, it hit me that I could start offering services based on what I was learning. So, I did just that and thankfully, it took off.

I wrote out a 3-phase business plan. The short-term strategy has been very successful and now that I have a good income coming in, I have moved on to the medium-term strategy. This is building my Affiliate Marketing income with my websites as taught in WA.

My 2 websites are already earning some affiliate income but for the next year, thanks to Prince Partha, all I am concentrating on is building content - the first part of Content & Affiliate Marketing.

I also earn some income in WA from referrals, comments and training. Every dollar adds up.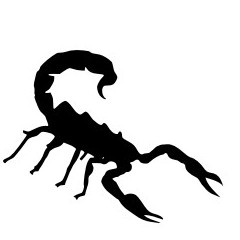 What is your number one tip for newbies?



I wrote about this recently. Be a little selfish.

By that I mean, focus on your learning and strengthening your writing skills. Too often, new members get side-tracked with the emotive side of our WA community and how good it makes you feel.

You know? The recognition, sharing, "feel good" exchanges. They are nice to have but they can also be traps that many members are unable to get out of.

Too many of our members spend money without getting the returns that they should because they are just passing time away hanging out in WA.

Get serious about your success and your business. I am proof that if you, follow our WA training and work your butt off you can construct and achieve amazing success.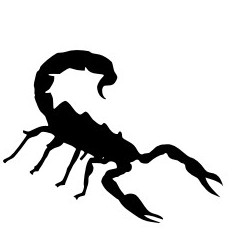 Pick your favourite blog post that you have written.



That's a tough one, Diane. I have written almost 300 blog posts so choosing 1 is a bit challenging. Well, maybe not . . .

When I was setting up my WA account, I had to choose a User Name. I was not sure that I wanted to use my own name. Whatever it was, I did know that it would have to stay with me as I established myself online.

So, I used my Mum's nickname for me, Cassi and blended that with the meaning of my name, Cassandra. Cassandra was a Greek Princess who lied to Apollo to get his gift of prophecy. When she turned her back on him, he cursed her so that no one would believe her true prophecies.

Hence, Cassi Of Troy was born and a brand was launched in August 2020. The Best Time To Launch A Brand - Begin With Your End In Mind Today, Cassi Of Troy can be found all over the internet and social media sharing how working online can profoundly change your life and your lifestyle.

Let's hope that people believe me.

Again, thank you so very much for this opportunity.
It means a lot.

Cassi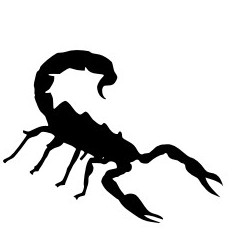 Until next time...
Thank you Cassi for being such an entertaining guest, and sharing your story, very inspirational! Join me soon for a further edition of The Scorpion's Den, with another very special interview. Keep on rocking!
DianeScorpio's Posts
147 posts