Happy now!
Last Update:
December 15, 2020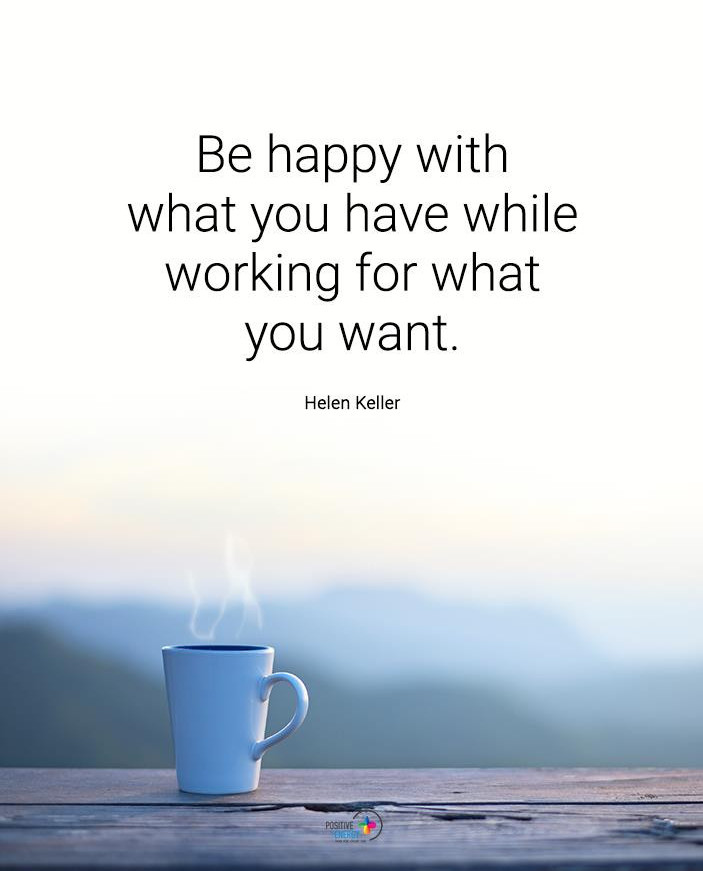 A friend posted this on FB today and it hit a chord with me so I wanted to share it in case someone else needed it as well.
Helen Keller was an amazing woman and should be an inspiration to all of us. She was deaf and blind yet she accomplished so much in her lifetime. To be honest, I'm not sure I would have had her tenacity.
As we all know, this has been a tough year for many and we so NEED some HAPPY. This holiday season, I'm certainly thinking of all the things that I "want". I suppose that's why this quote hit me. I AM grateful for all that I already have AND for being here.
This quote sums it up perfectly. I'm happy for what I have which is being part of Wealthy Affilate AND I know that if I work at it, I can positively get more of what I want. Sometimes I feel like I've accomplished more here in a few years than in all my years of the 9-5 AND there are no upper limits to my earning potential.
If you're still on that 9-5, find joy and happiness each and every day but stay focused on your future wants. Here's to a great 2021!
Hugs
~Debbi
Debbi26's Posts
152 posts