Escape Back to WA
Last Update:
January 01, 2021

Well, the holidays are over and it's time to regroup. I normally spend the time between Christmas and New Years to clean, rid the house of clutter and get organized. It helps me reset and prepare for a new beginning.
I spent the holiday in Upstate NY with my family. I don't get to see them often so it was really nice (albeit tiring). There is a reason you have your children when you're young. I suppose I could be one of those subdued grandmothers but where's the fun in that. I want to play games and wrestle!
I normally stay in NY one more day after my kids leave so that I can get my MIL's house back in order (wash linens, vaccuum, etc). I didn't escape before the snow this time. 🤔 This is the deck I painted this summer.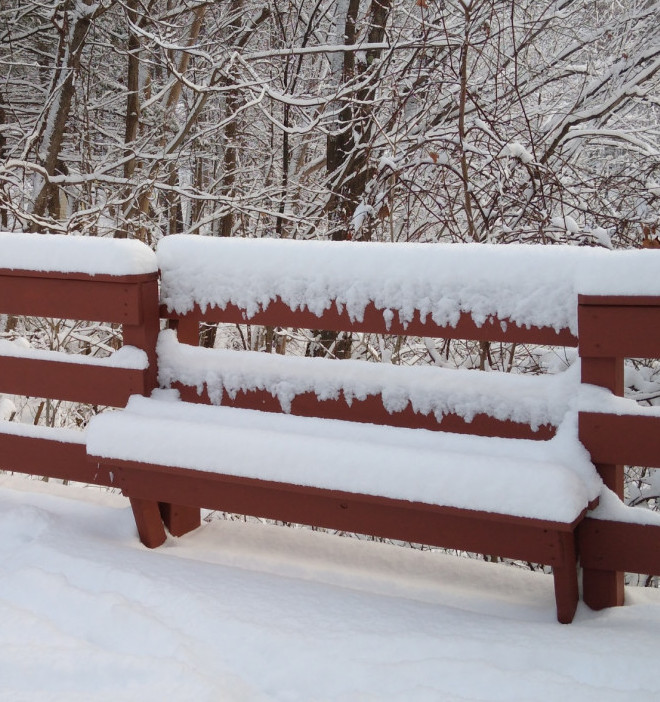 My car wasn't too happy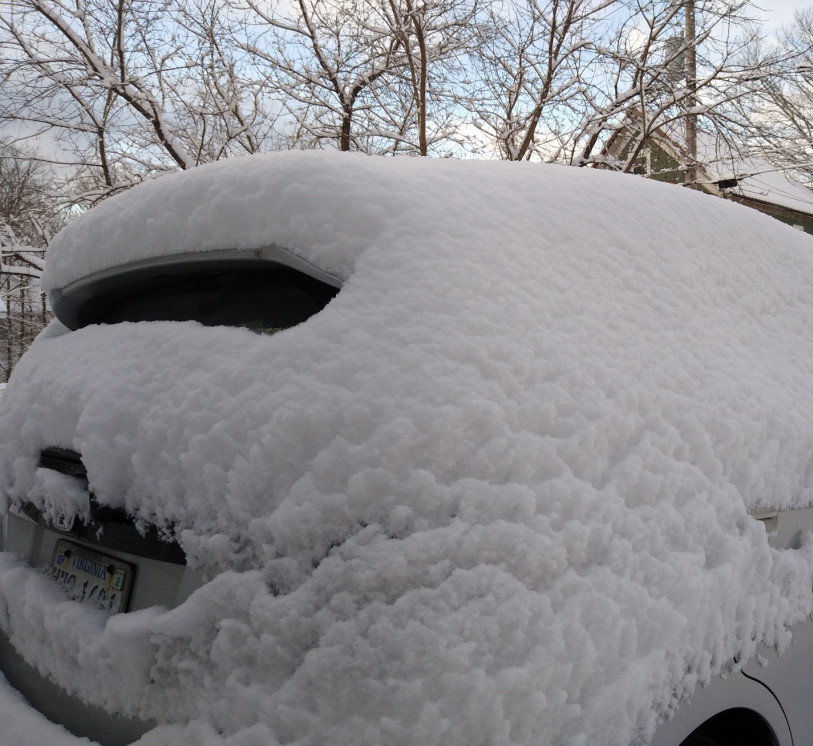 either. Fortunately, I befriended one of her neighbors this summer. Why are all the good guys married???? OK, I digress -- so - by the time I got up, the driveway, sidewalk and porch were clear. He had done them.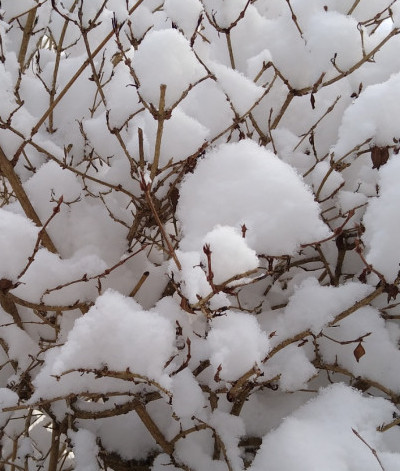 I will admit that the snow does look pretty in the woods (image in header) and close up on the bushes. It looks like cotton. However, I cleaned off the car, packed and high tailed it out and back to VA.
As nice as it is to be with my kids, I don't DO snow anymore AND it's good to be back to life as I know it. I missed the online interaction and my mind was racing with thoughts of things I want to do.
Napoleon Hill said: "Don't wait - the time will never be just right"
He's right but if ever there WAS a good time, it is NOW. The beginning of a New Year (even if it's your second day in) is as good as it's going to get to a "just right"
YOU are the creator of your story ---- make it a good one!!!
Happy New Year to you all! May you have Health, Happiness and Prosperity!!!!
Hugs
~Debbi
Debbi26's Posts
152 posts