Better every day daily blog.
Last Update:
September 27, 2021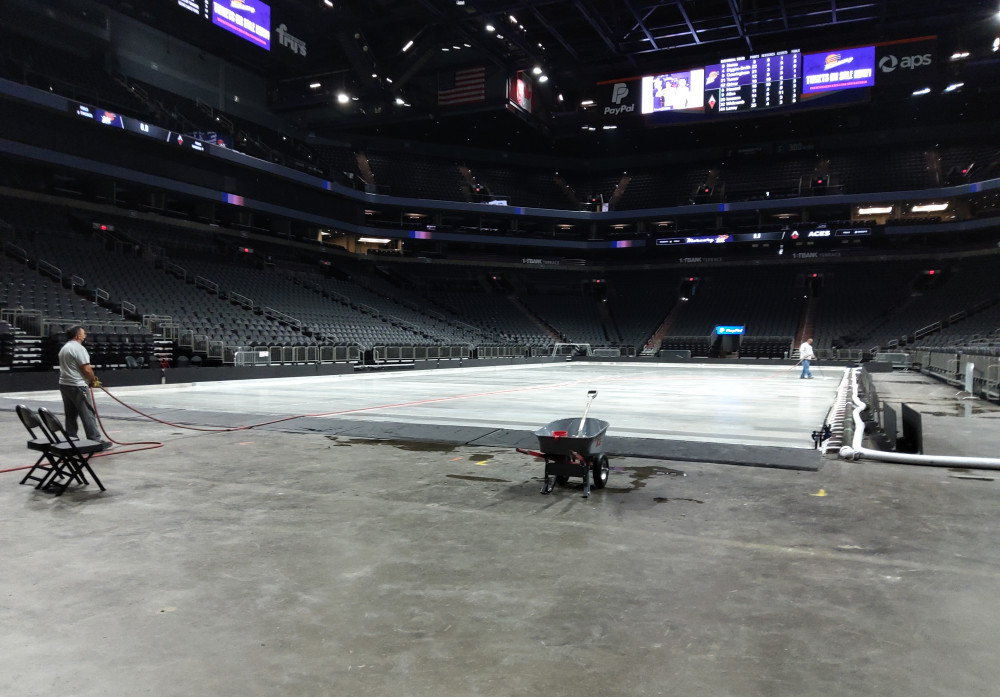 Good evening and hello everyone from Phoenix Arizona. I flew in on Saturday, picked up the rental car after nice shuttle ride from airport with my baggage and then off to down town area to get my room. They put me on the fifth floor in a very nice Studio apartment style room, minus the stove and oven. Cozy bed, couch, room is perfect and so that is one of my offices while I stay here. In this picture you see what I am looking at from the mobile off I am working out of as I write this. My mobile off is a bar stool to sit my tablet on, next to the Zamboni so I can plug in and charge my tablet while I create here. Cool or what??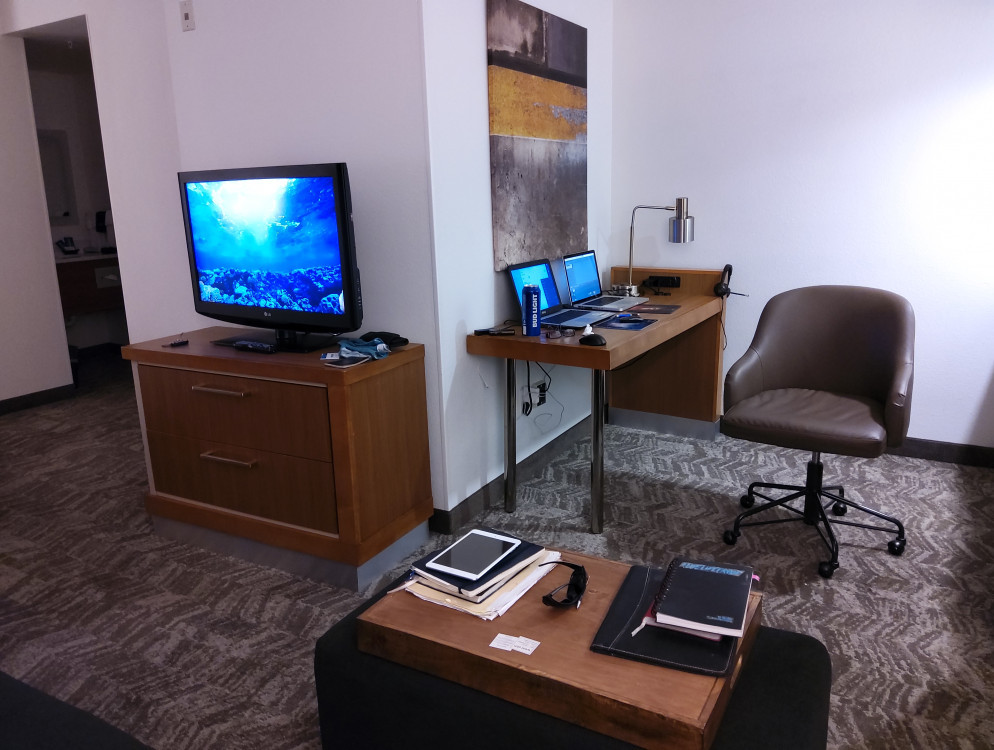 There is view from the couch of my mobile office in my hotel room, I like it. Plenty of room to work on WA or on my DAW learning more editing or recording something new to move into my phone later on. I like listening to audio books, and recording some of my classes and such can move right into that space in my life. Zig Ziglar said to read something at least 20 times if you want to fully retain the lessons, so I do that with audio books and my classes that I get moved over into my phone. Listen on the go in my truck, classroom on wheels.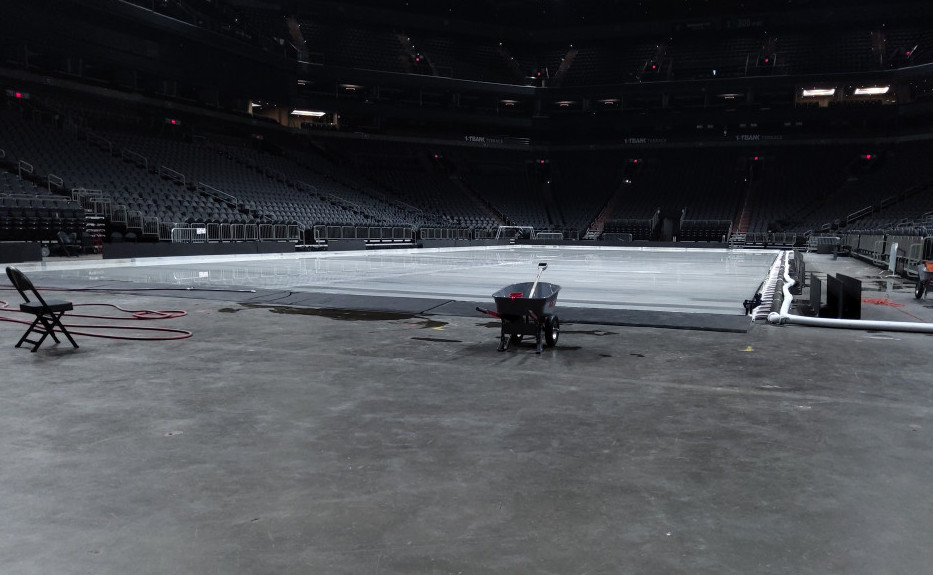 Sunday I started at 0700hrs, woke up at 0500 and journaled, coffee and such, then here at 0700. Everything we needed here came out of two semi trailers, so the unpacking, getting everything where it needs to be and then hooked up is a grip of work. And we only had 16 helpers, we usually have that times 3 for we create 3 crews to make this happen, one offloading, one laying down the plates, and one getting the chiller machine hooked up to power, the hoses run and connected, and the fluid transferred into the chiller that pumps into the ice floor you see in this photo.
Then it is about making the ice, we have until tomorrow morning to finish this, and the ice is looking pretty darn good here, so we are in good shape For tomorrow, the show starts loading in. Then life is semi normal until next Monday when we take this all apart and load it back up into the trucks. Then Tuesday, back on the plane to the next location where my mobile office, will be at different location, but looking about the same as you see here.
Okay folks, back to playing on the ice. Time to put more water on that and get that ice built up.
Laters everyone.
Scott.