Canva training by Vitaliy
Canva training by Vitaliy
Last Update:
January 06, 2022

Hello wonderful WA community!
Canva Training by WA Trainer Vitaliy
The other day, I was searching YouTube for "How to create backgrounds for YouTube presentations".
I wasn't getting what I needed, and shut it down.
Bing!
When I saw my email notifications, at the very top was an invitation to Vitaliy's "Intro to Canva".

I couldn't watch it "live", but first thing this morning I checked it out!

Class 1
This training will be a 4 part series, so this was to tip of the iceberg!
I had no idea what Canva could really do!
I had thought Canva was just for making banners and posters, but I was so wrong.
One can make videos as well as much more!
First class showed us how images can enhance your Google ranking, with several wonderful examples.
Unfortunately, this is only available for Premium Plus, but I'm really happy I made the leap.
Practice! Practice! Practice!
Right after the class, I started to do a picture for my site.
While not finding anything appropriate, I searched my own pictures.
I found the perfect picture, so no copyright infringement or buying one was necessary.
I learned how to upload my picture, which is step one.
What a treat!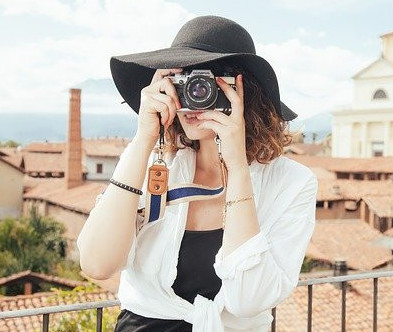 Now to do the steps, Vitaliy showed me.
Replays make this easy, as I can go back to the class and take each step as it comes.
Progress may be slow, but the more I practice, the better I'll get.
One Step at a Time
Needed to take a break, as I hit a snag, but I did learn a major lesson. How to upload my own pictures!
Later today, I'll head back and add a title and perhaps add the 3D feature.
This is going to be fun, and it will be all mine.
I can add my logo to my own pictures, that may end up in Canva's very extensive photo library.
All this on the Free version of Canva
I feel no need to upgrade to Canva Pro, as there are so many features that are free.
Let me learn from the basics, and then, I may upgrade.
There is no pressure, as Vitaliy used only the free version for the class.
Just a shout out and Thank You!
WA trainers are the best!
Thank you for all the time you spend to create these wonderfully, informative classes!
I'm looking forward to next week's class, and will practice what I've already learned.
Each class has clear objectives and precise steps for each process.
Replays make it easy to "rinse and repeat"!
Feeling Better and Better!
I'm still not 100 percent, yet, but well on the way to getting back my energy and hearing.

In closing...
"What a Diff'rence a Day Makes"- Dinah Washington
"What a diff'rence a day made
24 hours little hours
Brought sunshine and flowers
Where there used to be rain..."
Make your TODAY count!

Hope you're all off to a great start for this NEW YEAR!

God Bless You All!

Barb

Brichnow21's Posts
107 posts