Accepting Change
Last Update:
December 17, 2021

Hi, Everyone!
Short a sweet message this evening...
Recognize the doggie?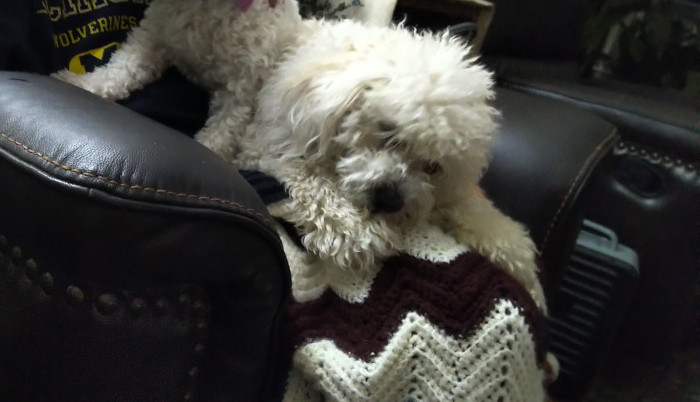 This was Ginger just last week!
Gracie and GinGin Spa Day
Suzanne and I plan Spa Day for BFF doggies. An arduous day, is softened when one is venturing, with a friend.
Gracie didn't want to get out of car, and once she smelled the place, bolted out of her collar!
GinGin? She couldn't wait to meet up with her friend!
Old Habits Die Hard

Spa day takes anywhere from 5 to 8 hours!
Today she in by 10:30. Once I return to the car, I'm always looking over at her empty seat and sometimes, talking to myself!
Same thing at the house! If it's too quiet, something's usually up.
Today was no different. Cooking in the kitchen, I just expect her to be right under my feet!
Once I get used to no GinGin, it's time to pick her up!
In with a Malti-poo and Out with a Jack Russell!

I said give her a short cut, but really?? No more sassy tail!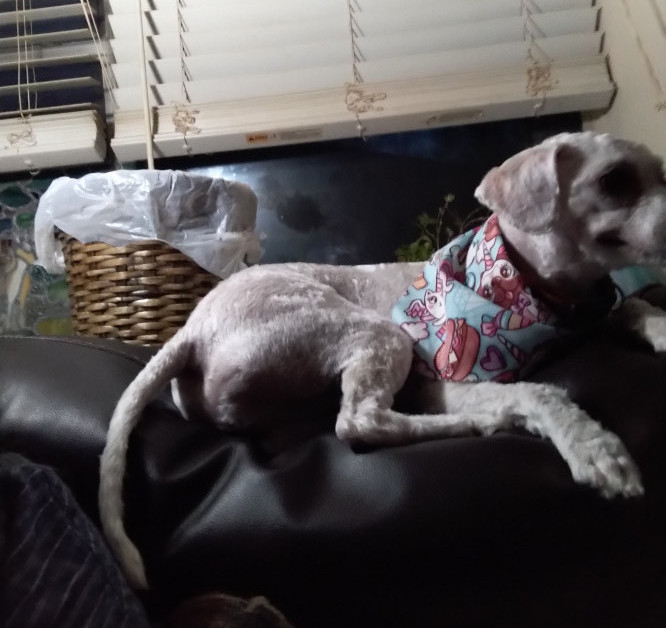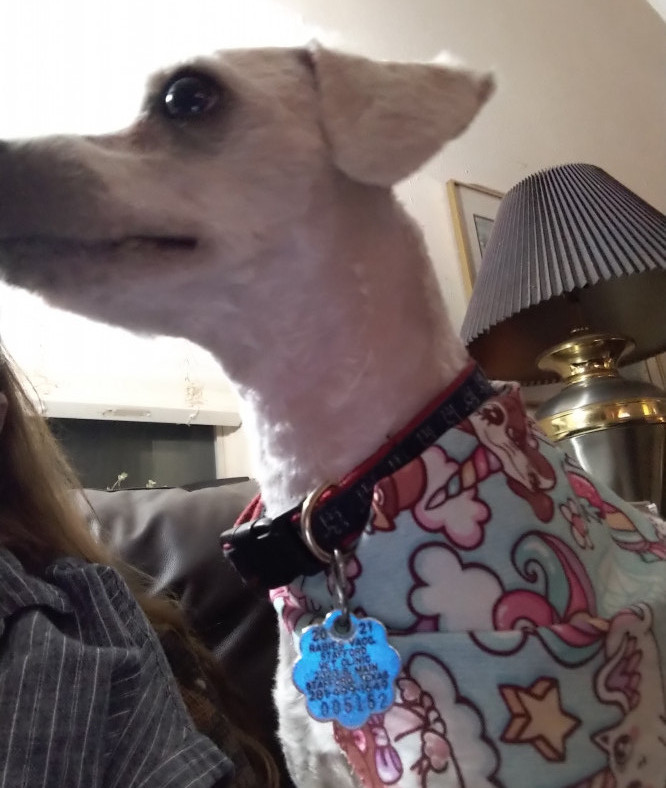 Spa Day wears me out!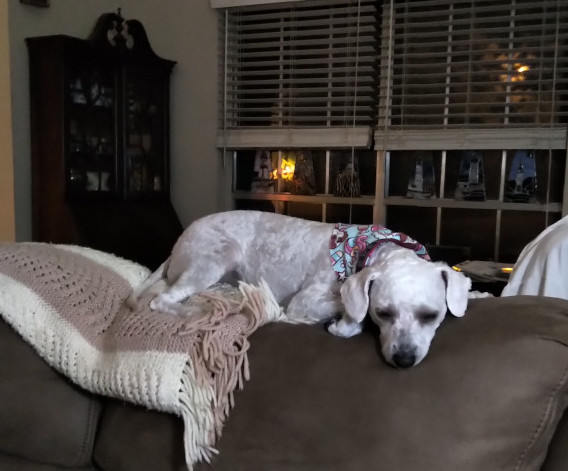 As you can see, I must accept this change!
The up-side of this grooming? She'll be good for 6 months!!
Change means stepping out of one's comfort zone.

When I can take each day as it unfolds, I'm far more flexible. Change becomes an adventure, once the fear is faced and Attitude is changed.
As with this week's turmoils, yesterday is gone! No use crying over spilled milk.

Each day, we have a new slate! Let yesterday go, and take the lesson. Plan for the future, but "Best to Live in the Present!"

"Yesterday is History! Tomorrow is a Mystery! Today is a Present!"

Enjoy the mystery, use the History, but Today is all we have!

Taking things "One Day at Time"!


Enjoy and Appreciate all the Changes!
Growth and Adventure, await!
Here at WA, we all are taking risks. We try new things and some of them work, while others are frustrating. We take the lesson and help others!
We have the greatest platform and community support!
We are Friends going for the dreaded Spa Day! All's well when we are venturing out with Friends!
Wishing all my WAmily, an exciting Christmas week, with all that may pop up!
Except the challenge and go forth and give out Good Cheer!
Where change starts...

"Man in the Mirror" - Michael Jackson
"I'm gonna make a change
for once in my life.
It's gonna feel real good,
gonna make a difference
Gonna make it right...
"I'm starting with the man

in the mirror

I'm asking him to change

his way

And no message could
have been any clearer.

if you want to make the world

a better place

Take a look at yourself,
and make a change!"

(Yea! My YouTube link was successful!)
Enjoy the rest of your weekend, Y'all!
Getting ready for a big weather change, tomorrow! From shorts and sandals, to sweaters and boots and a bonfire meeting!

God Bless You All!

Barb

Brichnow21's Posts
107 posts